How To Remove Brassy Tones From Brown Hair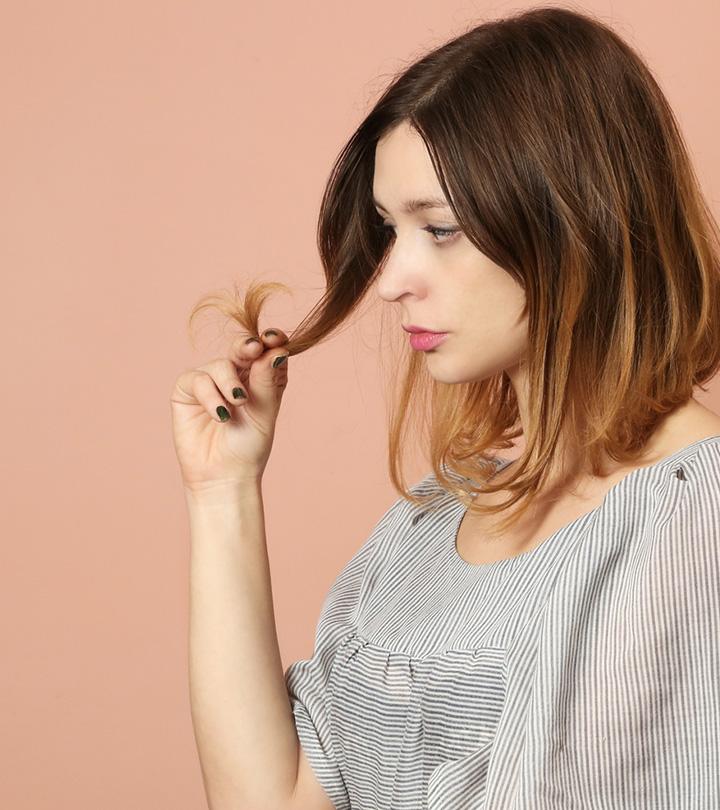 You recently got those sought-after platinum-blonde highlights, only to watch them turn reddish-gold or orange in just two weeks. Sounds familiar? Well, we all have been there.
Turns out, brassiness is not confined to blonde hair; it can happen to brown hair as well. If you are a brunette and have recently highlighted your hair, you don't want the yellow, red, and orange streaks to ruin your hair color. Well, brassiness in brown hair is completely avoidable, and in this article, we will tell you how to deal with it. Keep reading.
Why Does Brown Hair Turn Brassy?
Brassiness is common in color-treated brown hair. Before dyeing, the hair is usually bleached with ammonia and peroxide to lift or oxidize the melanin pigments. After bleaching, the artificial pigments in the hair color are deposited into the shafts.
However, sometimes, bleaches cannot oxidize all the melanin pigments in the strands, and eventually, the original hair pigments start revealing themselves through the artificial color pigments. That's when your hair develops a warm tone.
The result? Brassy brown hair!
The intensity of the brassy tones depends on your natural hair color. Light brown hair develops a warm yellow tone, while reddish-orange hair develops deeper brassy strokes.
In a nutshell, the brassy tones are caused by the melanin overpowering the hair dye in your strands.
Don't be sad thinking that your money and color are both washed down the drain. You can easily remove brassy tones from brown hair.
All About Removing Brassy Tones From Brown Hair
You can try these remedies to fix brassy brown hair at home:
1. Use Apple Cider Vinegar
Apple Cider Vinegar, or ACV, is commonly used as a post-shampoo hair rinse due to its perceived medicinal and hair benefits. It is said to balance the scalp pH and add a natural shine to the hair. People also use it to maintain and preserve their hair color.
Ingredients
1 cup of ACV
1 cup of filtered water
2-3 drops of tea tree oil (optional)
Process
Mix the ACV, water, and essential oil.
Rinse your hair with the solution after shampooing.
Leave it on for about 10 to 20 minutes.
Rinse off with cool water.
2. Apply Baking Soda
The application of baking soda to the hair had started off the "no-poo" trend. This method is not scientifically backed. However, many people use it to avoid frequent hair washes and prevent color fading. It helps to remove dirt and excess oil. However, excess use of baking soda can sensitize the scalp and cause brittle and dry hair.
Ingredients
1 tablespoon of baking soda
1-2 pumps of any sulfate-free shampoo
2-3 drops of blue or purple food dye
Process
Combine the shampoo, dye, and baking soda to make a homogenous mixture.
Massage your hair with the mixture.
Leave it on for 10 to 15 minutes and rinse it off.
Finish it off with a conditioner.
3. Tea And Lemon Juice Toner
This is a DIY brassy brown hair toner. Using this toner 3-5 times a week may help prevent brassy tones.
Ingredients
2.5 cups of water
4 scoops of chamomile tea
Juice of a medium-sized lemon
Process
Steep the tea in hot water for 8 to 10 minutes.
Strain it and mix lemon juice.
Use the mixture as a post-shampoo rinse. Leave it on for 30 to 45 minutes.
Wash your hair with cool water.
Blue or purple shampoo neutralizes the warm brassy, and yellow tones to restore your hair color. The cool colors like blue and purple are on the opposite spectrum of warm colors like red and orange. They neutralize the effect of the warm shades seen in brassy brown hair. To use a purple or blue shampoo:
Wet your hair.
Apply a coin-sized amount of blue or purple shampoo to your hair. Coat all strands well.
Leave it on for not more than 20 minutes.
Rinse off the shampoo and apply conditioner.
5. Use A Hair Toner And Conditioner
Hair toners are color correctors that eliminate the yellow, red, and orange undertones in your brown hair. Some toners may deposit pigments directly onto the hair follicles, while others have activators to penetrate the hair and leave behind a semi-permanent effect.
Hair toning products for brown and brassy hair must be diluted with shampoo or conditioner before application. You can also purchase a toner-enriched shampoo, conditioner, glaze, or gloss.
The following section lists a few measures to take to prevent the recurrence of brassiness. Scroll down for more information.
Ways To Prevent Brassiness In Brown Hair
1. Switch Your Hair Products
Regular shampoos and conditioners fade the hair color faster. Always use color-safe hair products to prevent fading and brassiness.
Excessive exposure to heat styling tools like blow dryers and hair straighteners or curlers on high heat can fade the hair color and cause brassiness. If you cannot avoid using them, coat the hair strands with a heat protectant before styling. Also, limit the usage of heat styling tools and try to air dry your hair.
Protect your hair from the UV rays, as they can alter your hair color and cause brassiness. Cover your head when you step out in the sun. Use a UV protection hair spray.
4. Use A Neutral Hair Dye
Use a neutral dye to achieve the same effect as blue and purple shampoos. Neutral dark and medium brown hair dyes contain a blend of blue and green dyes to neutralize red, yellow, and orange tones. They also refresh the hair color and impart an envious sheen and glow to your hair.
5. Limit Washing Your Hair
The more you wash your hair, the quicker the color will fade. Wash your hair not more than twice a week to prevent brassiness. Use only lukewarm or room temperature water as hot water can fade the hair color.
6. Avoid Swimming
It is because chlorine exposure can damage your hair. Chlorine has an abrasive effect that may roughen your hair and fade the color. Avoid taking a dip at the beach, as saltwater will have the same damaging effect. If you want to swim, cover your head properly to prevent water exposure.
Final Thoughts
Your hair will eventually lose the color of the dye and assume its natural color. The above tips are not permanent, but they can prevent brassy hair to a great extent and prolong the life of your colorful highlights. You may also consult your local salon for professional help to get rid of brassy brown hair.
Frequently Asked Questions
Which colors can cancel out brassy red or orange hair?
Shades of blue and green can cancel out brassy red and orange as they are opposite to each other in the color wheel.
Can vinegar help tone down brassy hair?
Yes! Vinegar, especially apple cider vinegar, may help manage brassy brown hair.
Recommended Articles
The following two tabs change content below.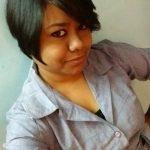 Ramona is a journalist-turned-content writer. She holds a Master's degree in English Literature and has been writing for the digital world for over five years. She specializes in writing for Skin Care. She has done a certificate course titled 'Dermatology: Trip To The Skin', offered by Novosibirsk State University. She believes that beauty begins with a good skin care regimen and is on a mission to eliminate all toxins from her routine. She helps and guides readers in selecting products and ingredients specific to their skin type/issue. When Ramona is not working, her books and passion for music, good food, and traveling keep her busy.