How To Remove Fake Eyelashes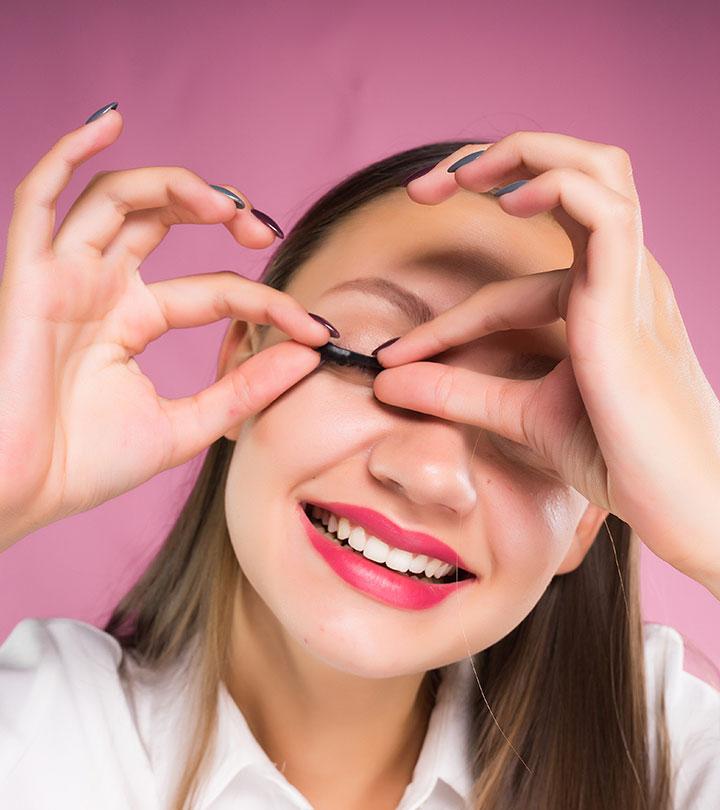 Ladies, the right pair of falsies is the easiest way to change up your look in a matter of seconds. Whether you're sporting a strip lash, a half strip, or lash clusters – it's all fun and games until you actually have to take them off at the end of the night. Removing false eyelashes is a delicate process, and if you are not careful, you risk stripping away your natural lashes. It takes practice and skill to apply fake lashes properly, and it takes just as much ability to remove them expertly. If you want to learn how to take off your falsies without damaging your natural lashes, read on to find out more.
All About Falsies: Different Types Of False Eyelashes
Before we move on to our tutorial, here's an overview of the different types of falsies. If you're a beginner, get familiar with the most common types of false lashes below.
Strip lashes are the most popular and conventional type of falsies. They come in different styles and sizes – so whether you want a more natural look or a full-glam look, the options are infinite. These are also the easiest to apply using a quality lash adhesive.
Individual or cluster lashes are also applied using an adhesive. However, as opposed to strip lashes, these are quite a pain to put on and remove. Since they are applied to multiple lashes at once, their base can become bulky from the glue. This tends to cause follicle tension.
Getting eyelash extensions or semi-permanent lashes requires a professional eyelash aesthetician. When it comes to extensions, false lashes are bonded directly to your natural lashes. These last for about 4 to 5 weeks. Removing them at home is never a good idea because of the bonding process. You need to head to the lash salon for safe removal – it's also quick and inexpensive!
Now that you know all about the different types of fake eyelashes, here's a simple tutorial that will guide you through the process of removing fake eyelashes right at home.
How To Remove Fake Eyelashes
What You Need
Oil-free eye makeup remover
Q-tips
Step-By-Step Tutorial With Pictures
Step 1: Loosen The Glue
Start by soaking a Q-tip in some oil-free eye makeup remover. Next, gently rub the Q-tip along the base of your lashline to loosen the adhesive.
Step 2: Carefully Remove The Fake Lashes
Here comes the tricky part – gently hold the outer corner of your false lash and peel it off your eyelids (very slowly!). Take your time with this one and be super careful not to end up pulling out your precious natural lashes.
The same technique works for individual lashes as well. Except, you need to be all the more precise and careful with lash clusters
How To Remove Eyelash Extensions At Home
The best thing to do if you want to take off your eyelash extensions is to hit the salon. Professionals use a special solvent that removes each hair without pulling out your natural lashes. This is pretty impossible to do on your own. However, if you only have a few lashes to take off, you can try this removal technique using coconut oil. As an alternative, you can also use olive oil, Vaseline, or baby oil if you can't get your hands on coconut oil.
Before you start, make sure you remove all your eye makeup so you can clearly see where your natural lashes end and the extensions begin.
Fill up a bowl with hot water, drape a towel around your head, and give your face a 5-10 minute steam. This helps loosen the extensions.
Soak a cotton pad in coconut oil and hold it over your eye for about a minute.
Gently swipe it along your lash line until you see the extensions fall and stick onto the cotton pad.
Wipe your face with a wet wipe and rinse with warm water to remove excess oil.
You can also try this technique using a lash glue remover instead of coconut oil. It is available in most drugstores and lash salons.
If you are worried about damaging your real lashes in the midst of your regular falsies application and removal fiesta, here are some tips and tricks that lash experts swear by.
Tips: Taking Off Fake Eyelashes Without Damaging Your Naturals Ones
Apply Your Falsies The Right Way
The way you remove your lashes depends on how you applied them in the first place. Strip lashes are designed to go as close to your lash line as possible, but not on it. A lot of us tend to press them into the natural lash line. This is a big no-no! You should never let the glue get onto your real lashes.
Don't use cheap glue. Pick a glue keeping in mind your eye makeup preferences and sensitivity issues. You can also choose between brush-on applicators and tubes. If you have sensitive eyes, go with a latex-free formula.
Don't mindlessly pull off your falsies after a long day. Massage some coconut oil onto your lashes and allow it to soak in for a while. This softens the adhesive and makes the lashes slip off effortlessly.
Pamper Your Natural Lashes
Regularly putting on fake lashes or getting extensions is bound to take its toll on your natural lashes. Make sure you take proper care of your lashes by using a lash growth serum every night. Also, adding supplements to your diet is a great way to support the health of your hair and skin.
If you're going to use your fake lashes again, store them properly. Tossing them in your makeup bag is not a great idea – they can get dirty and give you an eye infection.
We all want luscious, mile-long lashes, But it's essential that we don't sacrifice our natural lashes for the sake of falsies.
We hope this article helps you take off your falsies the right way! How do you usually remove your lashes? Let us know in the comments section below.
The following two tabs change content below.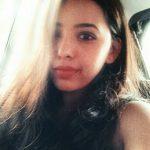 Latest posts by Esha Saxena (see all)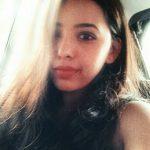 Esha Saxena
Esha Saxena is a writer, journalist, and a full-time wallflower. She holds a Master's degree in Media and Mass Communication and firmly believes that makeup is nothing less than art. Combining her love for writing with her passion for makeup, she brings to you reviews, techniques, and her ever-growing knowledge on this form of art. In her spare time, she loves reading, listening to obscure indie bands, and writing poetry – all of this while being a crazy dog lady.