How To Remove Nail Polish From Clothes, Carpets, And Upholstery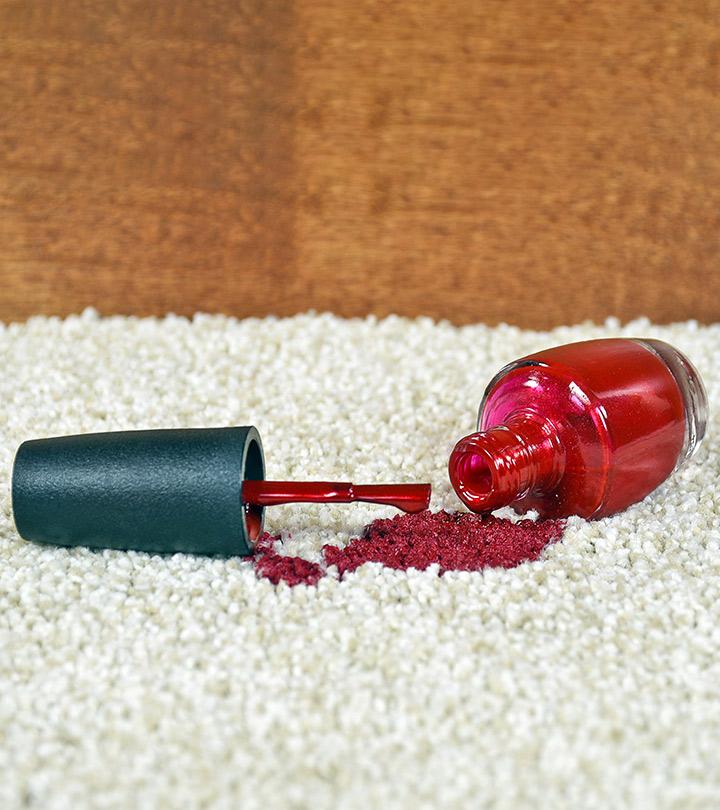 My idea of a happy weekend is self-indulgence, a DIY face mask, pedicure, manicure, and changing my nail paint. I'm a sucker for nail polish and buying a new color is all I need to make my happy weekend happier. But, in reality, there's more to these weekends than just bright colors and perfect pedis.
Nail paints on our nails are just beautiful, but when they spill over our clothes, carpets or furniture, it is just the opposite. Scrubbing them off can be such a nightmare, and I've had enough losing some of my favorite T-shirts. But I won't let it happen to you because you can easily get rid of these stains with things we already have at home. I wish I had known this before, but better late than never.
How To Remove Nail Polish Stains
What You Need
A flat surface
A few paper towels, kitchen towel or an old rag
Acetone
Liquid soap
Water
A washing machine (optional)
1. How To Get Nail Polish Out Of Clothes
Before you start the procedure, look for the cloth tag and see if the garment contains acetate or triacetate. If it does, then it is not advisable that you try this procedure as acetone can sometimes burn the fabric. Just do a patch test to be sure. Also, do not attempt it on expensive clothing or if the tag says 'dry cleaning only.' There is a chance that the stain will get deeper and end up spoiling the outfit further.
Also, remember that acetone and nail polish remover are different things. So, preferably go for acetone only.
First, try and remove the excess paint from your clothes as soon as it spills and while the stain is still fresh.
Take one end of the kitchen towel and dip it in acetone till it is saturated with it.
Place the fabric on a flat surface and dab it with the kitchen towel.
The nail polish from the fabric will start transferring into the paper towel.
Remove the paper towel and place another one on it; repeat the process until the nail polish stops getting transferred onto the kitchen towel.
Now, rinse the fabric with cold water.
Or, throw it in the washing machine.
2. How To Remove Nail Polish From Carpet
If there is a glob of the polish on the carpet, try and lift the excess off with a slightly sharp object.
Use an ear bud or cotton swab and dip it in acetone. Dab the carpet with this or with acetone-soaked paper towels till the nail polish starts getting transferred.
If you have tried doing this quite a few times and still do not see too much of a difference, let the area dry and try using hydrogen peroxide or a drying cleaning liquid/agent.
Make sure you do not over-wet the area and only use cotton swabs or small paper towels. Otherwise, the stains will quickly spread and make matters worse.
3. How To Remove Nail Polish From Upholstery
If it is a fresh stain, take the excess off the upholstery by carefully dabbing a paper towel or a soft cotton cloth over it.
Do not try and wipe it harshly asthe colorwill only get deeper.
Always do a patch test to see if acetone reacts with the fabric; try iton a hidden area first.
Dip or soak a paper towel or a part of the kitchen towel in acetone and dab it on the upholstery.
Do not pour acetone directly on the upholstery because it might cause the polish to smear and spread. Blotting or dabbing is the best way to do it.
Repeat the procedure with a fresh paper towel. Repeat the process till the nail polish completely comes off.
Now, take a wet kitchen towel soaked in liquid soap, and try to rinse off the residual acetone or nail polish.
Let the upholstery dry completely.
Other Alternatives
1. Using Hydrogen Peroxide
Hydrogen peroxide is a good alternative for acetone and is generally used as a bleaching agent. It might fade out the other colors as well, so use this on carpets or upholstery but not on your clothes.
2. Hair Spray
Hair spray is a good alternative to try if you do not have acetone handy at home. Do a patch test first and try the same procedure; it should work. If it does not, try with acetone or take it to a professional.
Can you believe it? It's just as simple as that. Next time around you know what to do other than simply tossing them into the bin or living with it if it's on the carpet or upholstery. Share this article and spread the word to help your friends and family as well.
Recommended Articles
The following two tabs change content below.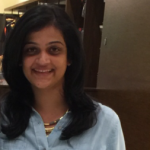 Latest posts by Pratima Ati (see all)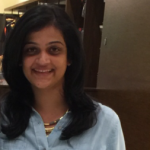 Pratima Ati
After working in Marketing and Business Development for a few years, Pratima Ati jumped ship to pursue two things she loved – fashion and writing. She's now a full-time Fashion & Lifestyle writer and has never looked back ever since. She sleeps early, reads often, and when she can't, she finally gives a closure to all the characters living in her drafts. Sometimes, they pass off as poetry too! That, and her training in Indian classical music and playing (learning) the veena keep her sane, civil, and bearable.