Getting Rid Of Semi-Permanent Hair Dye: A Complete Guide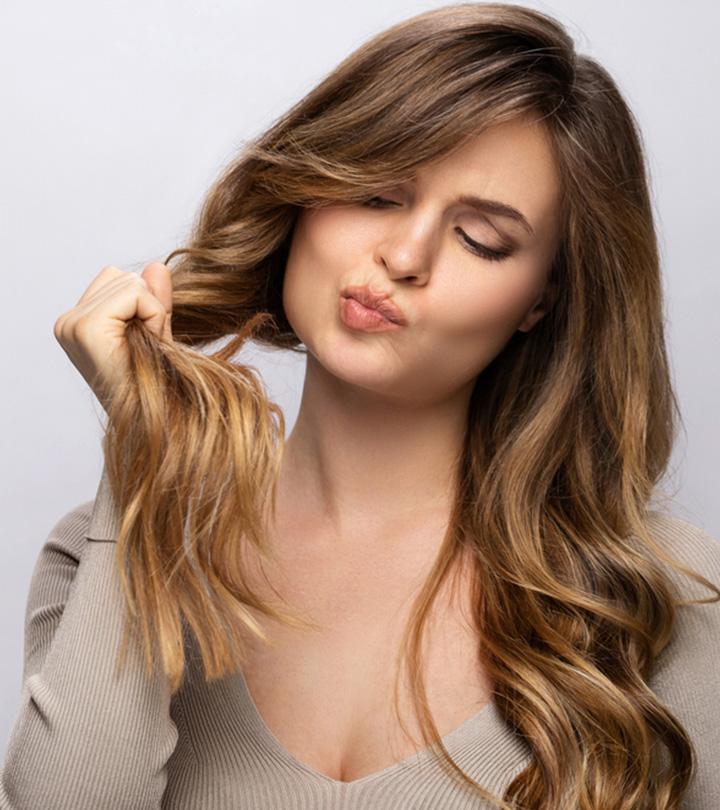 Semi-permanent hair colors are an easy, no-strings-attached way to experiment with various shades. But if you have gone overboard with them or are sporting a color that you regret, we have got you covered.
Semi-permanent dyes add color molecules to the hair cuticles without penetrating the hair and bleaching its natural pigment. Hence, you can get rid of them easily. Here's a simple way to remove semi-permanent hair dye easily at home. Scroll down for more information.
What Is Semi-Permanent Hair Color?
Semi-permanent hair color is a great way to switch up your hair color without damaging the strands. Unlike permanent colors, it does not penetrate your hair but rather coats it. It does not contain harsh chemicals, such as hydrogen peroxide and ammonia, which can damage your hair and affect your health.
Semi-permanent dyes are generally applied after shampooing and drying the hair. The product is kept on the hair for about 20 minutes before rinsing thoroughly.
Since it fades with each wash, getting rid of semi-permanent hair dye is not too hard. Here are some ways to remove semi-permanent hair color at home.
Simple Ways To Remove Semi-Permanent Hair Color
1. Shampoo And Baking Soda
Baking soda helps cleanse product buildup from the hair. Since semi-permanent hair colors sit on your strands rather than seeping in, this ingredient works perfectly to remove them.
You Will Need
1 tablespoon of baking soda
1 tablespoon of shampoo
Directions
Mix the baking soda and shampoo.
Apply this mixture to wet hair.
Rinse your hair thoroughly.
Note: Whether you require less or more of this mixture, remember to add the ingredients in equal parts.
2. Vitamin C And Warm Water
Powdered vitamin C is a popular hack used by beauty bloggers to lighten the hair color.
You Will Need
Vitamin C tablets
Warm water
Directions
Crush the vitamin C tablets and mix them with warm water.
Apply this paste to your hair and let it sit for an hour.
Wash your hair thoroughly with room temperature water.
Repeat the process after two days.
Note: You can also add crushed vitamin C tablets to your shampoo.
3. Vinegar Rinse
Washing your hair with vinegar helps eliminate buildup and hair dye, leaving your scalp clean and refreshed. An apple cider vinegar rinse can add shine to your hair and make it healthy.
You Will Need
Apple cider vinegar
Warm water
Directions
Mix equal parts of apple cider vinegar and warm water.
Shampoo and condition your hair.
Saturate your dyed hair with the mixture.
Leave it on for 15-20 minutes and rinse your hair.
Clarifying Shampoo
Clarifying shampoos may not completely get rid of the color, but they can help lift it from your hair and fade it without causing damage or breakage. Make sure to follow up with a conditioner as these shampoos can strip the natural oils of your hair and make it dry.
Summing It Up
Semi-permanent colors are an excellent way to experiment and try out various colors before settling in on one for the long haul. They last anywhere from 6-8 weeks, depending on your hair type and the intensity of the color. However, if you did not achieve the desired shade, you can follow any of the simple yet effective ways mentioned in the article to get rid of the color quickly without damaging your hair.
Recommended Articles
The following two tabs change content below.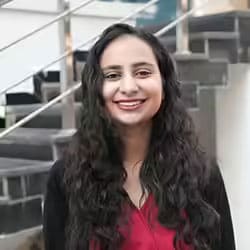 Arshiya Syeda is an editor and certified counselor. Ever the lover of the written word, she served on the editorial boards of her school and college newsletters. Writing articles on hairstyles, hair care, and nutrition helped her combine her love for reading, writing, and research. As an editor, she helps her team members deliver polished and meticulously researched content. Arshiya is fluent in English, Urdu, and Hindi and aims to become a multilinguist by learning German and teaching herself American Sign Language (ASL).