15 Effective Tips For Retaining Length Of Natural Hair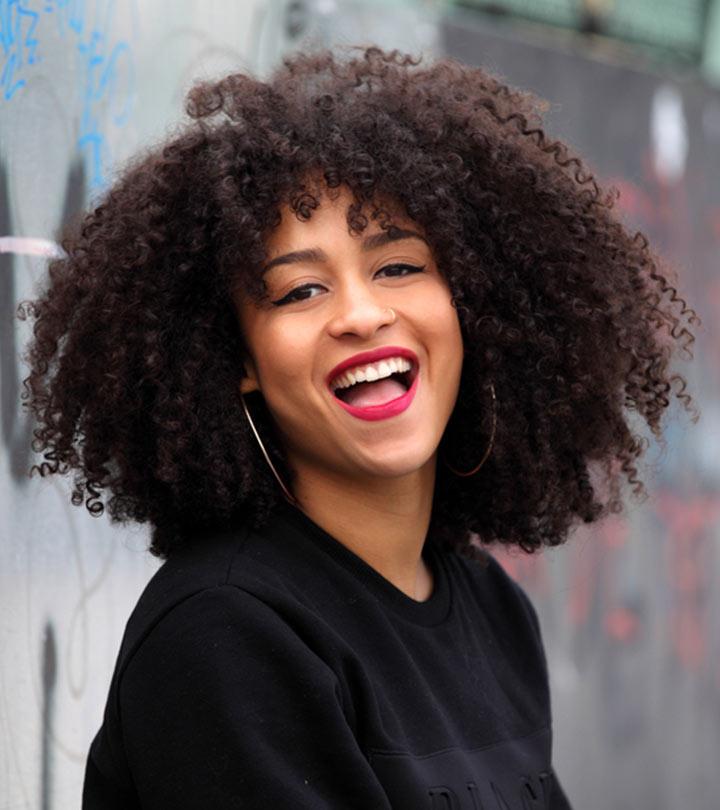 The struggle to grow long hair is more difficult for those with natural hair. Although your hair might be growing, retaining length for natural hair is no easy task. Afro-textured hair, like type 4 curls, is extremely vulnerable to damage, breakage, and dryness.
Natural Afro textured hair is prone to frizz, split ends, tangling, and breakage caused by irregular hair care routines, wrong products, and aggressive styling techniques. Factor in your age, genetics, and lifestyle influences, and you may already feel like your curly locks will never grow long. But with the right hair care tips and routines, you can learn how to retain your natural hair length. Keep reading to know more.
The Secrets To Grow Healthy And Long Natural Hair
Before sharing the ways to retain hair length, here are three crucial things you need to remember:
Hair Growth Is A Slow Process
Your hair grows very slowly – only about half an inch every month. If your hair is healthy and has a normal growth rate, it may grow to about 6 inches in a year. Growing out your hair will require time, a lot of patience, and effort!
Nutrition is critical for healthy hair growth. Nutritional deficiencies may cause hair loss and dull and dry hair (1). Similarly, stress, trauma, smoking, environmental factors, and certain medical conditions can impact your hair growth.
A good hair care routine is the key to keep your hair growing healthy and strong. When you treat your hair well, you can be assured of healthy hair growth and retaining your hair length.
Natural hair is highly porous and prone to breakage. The damage mainly happens at the ends as they are the oldest and the weakest parts. It is crucial to keep them healthy to slow down breakage and retain hair length. Here are 15 effective tips for retaining hair length.
15 Effective Tips For Length Retention And Healthy Hair Growth
1. Choose The Right Shampoo
If your shampoo label reads problematic ingredients like silicones, parabens, or sulfates, switch your shampoo. Sulfates can cause excessive dryness, and silicones may cause buildup and clog your hair follicles.
Choose a gentle formula designed for low porosity hair. Look for organic, nourishing, and moisturizing ingredients like plant butters and oils to combat dryness. Pick a shampoo according to the type of skin on the scalp and the hair type. If you have dry scalp and hair, a mild sulfate-free shampoo can help.
2. Wash Your Hair Less Often
Over-washing and shampooing can be quite abrasive to your hair and strip the natural oils, causing further dryness. Wash your curls only once a week or so. If your scalp gets greasy, use a dry shampoo between washes to regulate the grease.
3. Hydrate Your Hair
Regular conditioning with deep conditioners and hair masks moisturizes and smoothens the hair shaft. This keeps the hair hydrated, soft, manageable, and less prone to damage. Deep conditioners and hair masks contain hair strengthening and hydrating ingredients like glycerin, oils, plant butters, and keratin (protein).
If you are trying to retain length with relaxed hair, deep conditioning can be your best friend.
4. Nourish Your Hair With Oils
Hair oils can boost hair health by keeping it nourished, lubricated, and replenishing moisture. They also prevent hair breakage and split ends (2). Oil treatments can help you retain the hair length. Some beneficial hair oils worth trying include coconut, avocado, argan, jojoba, and olive oils.
5. Clarify Your Scalp
Clarifying shampoos remove product buildup and mineral and chlorine deposits that have accumulated on your scalp and hair over time. They contain SLS (detergents) for thorough cleansing.
However, do not use a clarifying shampoo more than once in two weeks as it may cause dryness. Always follow up with a hydrating conditioner. You can also use a simple baking soda and apple cider vinegar solution to clarify your hair naturally.
6. Avoid Using Heat Styling Tools
If you are trying to retain the length, avoid using heat styling tools. Part ways with your blow dryer, curling iron, and straightener to prevent heat damage. However, if you are tempted to use styling tools, always use a heat protectant spray and use the tools in a low heat setting.
7. Get A Quick Trim
Yes, it can seem almost counterintuitive, but regular trims are essential for preventing split ends and hair damage. Once you notice signs of damage at the hair ends, chop them off. If you wait too long, the splits may travel up the hair shaft and damage the entire hair strand.
8. Avoid Towel Drying
Aggressive towel drying and wringing the hair with a towel can cause friction and hair breakage. Instead, gently wrap the hair with an old T-shirt or microfiber towel. You can also let it air dry.
9. Slather Your Hair With Grease
The good old-fashioned hair grease or pomade is an excellent moisture sealant for type 4 hair. You can use pomades to seal the creams and leave-in conditioners so that the dry strands stay hydrated and strong. However, ensure you are not applying it to the scalp.
10. Water Is Your Hair's Best Friend
The more you shampoo and wash your hair, the drier it becomes. But a little spritz of water every day can actually do your hair good. When soaking your hair with water or a misting spray, pay special attention to the frazzled and dried-up ends.
Also, ensure that you are drinking at least 6-8 glasses of water every day. Water often contains essential trace elements and micro and macronutrients that may contribute to your hair health (3).
11. Shield Your Hair From Damage
Environmental factors, including wind, pollution, and UV rays, can damage your hair by making it unruly, brittle, and dry. Cover your head with a hat, hoodie, or scarf when stepping out on a hot, sunny day or during strong windy days. Use a UV protection spray.
Wear a swimming cap to protect your hair from chlorine exposure. You can also coat your hair with coconut oil before jumping into the pool. Use a silk or satin pillowcase to prevent friction, tangled hair, and knots.
12. Opt For Easy And Protective Hairstyles
Tight braids and buns can quickly ruin your hair and cause breakage and hair loss. If you are trying to grow your hair, choose protective styles like low ponytails, short braids, cornrows, twist-outs, loose buns, and low twisted buns.
13. Throw Out Your Damaging Hair Accessories
We all love our hair accessories! But clips, hairpins, rubber bands, bows, cotton hair scrunchies, and ribbons may not be the ideal choice for holding your hair in place. These accessories can pull, snag, and break your precious strands.
Always use non-damaging hair accessories, preferably no-slip elastic hair ties or silk, velvet, and chiffon hair bands or hair scrunchies.
14. Get Your Brushing Technique Right
Brushing your hair can seem like one of the simplest tasks. But, if you are not doing it right, you may end up damaging your hair.
Use a boar brush or wide-toothed comb and always start working on the tangles at the hair ends, working your way up to the roots. Also, clean your comb, hairbrush, and hair clips to avoid product buildup and bacterial growth on the scalp.
15. Eat Your Way To Gorgeous, Long Hair
You are what you eat – and your overall health reflects on your hair. For optimal hair health, switch to a healthy, balanced, and nutrient-rich diet (1). A balanced diet consisting of vegetables, fruits, seafood, dairy, meat, and whole grains gives your hair that extra nourishment and help retain its natural length.
Key Takeaways
Hair growth is a slow process, growing only about 6 inches a year.
Wash your natural hair only sulfate- and silicone-free shampoos, and limit your hair washes to once or twice a week.
Avoid heat styling as much as possible, and protect it from UV damage by covering your head when you step out into the sun.
Styling your natural hair in protective hairstyles is the best way to retain its length.
Natural hair is more prone to dryness and breakage. But you can add some visible length to your natural hair by following some simple tips. Choosing the right shampoo with a gentle formula, washing your hair less often, hydrating it, nourishing it with oils, and clarifying your scalp may help minimize breakage and retain your hair length. Also, never miss deep conditioning your hair and trimming those split ends. Most importantly, give your hair time and remember that each hair type has a different rate of growth.
Frequently Asked Questions
How do you retain length when transitioning?
There are a number of things that you need to keep in mind while trying to retain your hair length during transitioning, the first of which is to be patient as it will take some time. You need to trim whenever necessary – this might seem counterproductive but if you do not get rid of damaged ends, they will ruin your unaffected hair too. Additionally, you need to focus on conditioning, protective styles, and techniques, avoid heat styling, and take care of your scalp health.
How do you retain length on low porosity hair?
Apart from following the tips discussed in the article, you need to deep condition your hair. However, make sure the products you use are lightweight or water-based as you need to avoid product buildup. Additionally, adopt a suitable hair care regimen and follow a healthy lifestyle.
Sources
Articles on StyleCraze are backed by verified information from peer-reviewed and academic research papers, reputed organizations, research institutions, and medical associations to ensure accuracy and relevance. Check out our
editorial policy
for further details.
The following two tabs change content below.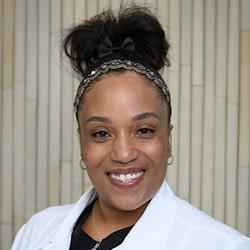 Kimberly Jenkins is a certified trichologist and cosmetologist with over 20 years of experience in the field. She runs the...
more