How To Reverse Hair Loss From Medication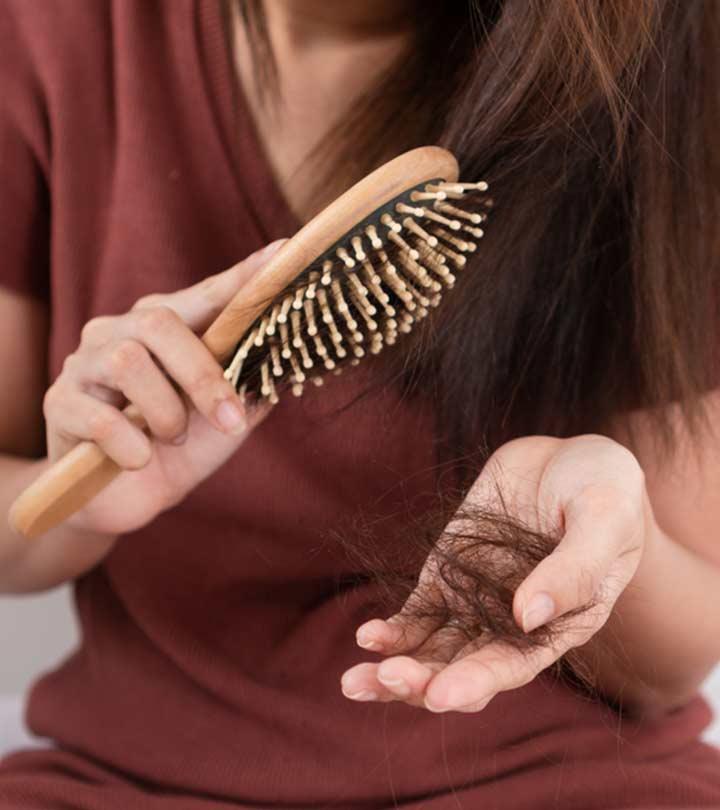 Hair loss is a common side effect of many medications – whether they are prescription or OTC drugs. It is observed that immunosuppressants, corticosteroids, and blood pressure medications may trigger hair thinning and loss. However, this is often temporary, and hair growth resumes once you stop taking the medicine.
You may wonder how these medicines may affect the hair follicles. This article answers your question and also explores what you can do to reverse the damage. Scroll down for more information.
How Medications Cause Hair Loss 
Medicines may cause hair loss by interfering with the hair growth cycle. Certain medications may:
Halt the proliferation of hair matrix cells, causing anagen
Cause the follicles to enter a premature telogen, leading to telogen effluvium (1).
In drug-induced anagen effluvium, you will notice hair loss within days or weeks of taking the drug. In telogen effluvium, hair loss becomes prominent after 2-4 months of taking the drug or starting treatment.
Out of these two, telogen effluvium is the most common drug-induced hair loss. The severity of your hair loss depends on the type of drug you are taking. Let's find out what types of medicines may cause hair loss.
Types of Medication That Causes Hair Loss 
The intake of higher amounts of vitamin A supplements and medications may cause hair loss. Moreover, vitamin A derivatives like isotretinoin and tretinoin may also cause hair loss (2).
Antibiotics may affect the metabolism of vitamin B12 and folic acid in the body (3). They may also affect the hemoglobin levels, leading to anemia and hair loss. Low levels of vitamin B 12 also interfere with normal hair growth (4).
Antifungal medications like voriconazole have been linked to alopecia related hair loss (5).
Anticoagulants like heparin and warfarin may induce alopecia and hair loss (6). These medications are generally administered to those who have cardiovascular issues to prevent blood clots.
Medications that are used to treat autoimmune conditions like rheumatoid arthritis may also cause hair loss. A high dose of immunosuppressants, like methotrexate was found to trigger hair loss (7). However, enough research is lacking in this regard.
In most cases, hair loss is temporary. Here are a few things you can do to prevent drug-induced hair loss.
How To Reverse Hair Loss Caused Due To Medication
Healthy Diet And Supplements
Following a balanced and healthy diet is a great way to support healthy hair growth. Include omega-3 and 6 fatty acids and antioxidants in your diet to aid hair regrowth (8).
Nutrient deficiencies, including a lack of iron, zinc, biotin, folic acid, and vitamins A and E, may also cause hair loss (9). Talk to a dietitian or nutritionist for a balanced diet chart or consult a doctor for vitamin supplements.
Topical minoxidil is used to treat alopecia and baldness (10). You may start seeing the results in 3-6 months. However, do not use it unless prescribed as topical minoxidil may irritate the scalp if not used properly.
Pumpkin seed oil reduces the effects of 5-alpha reductase, an enzyme that converts testosterone into DHT, a major contributor to hair loss (11). A study done in 2014 found that regular use of pumpkin seed oil over 24 weeks increased hair count by 40% (12).
While the hair is still growing, you can use accessories like scarves, caps, and wigs to cover your head. 
When To Consult A Doctor
Before starting a medication or treatment, ask your doctor about various side effects. Discuss the ways to minimize drug-induced hair loss with them. If you are losing hair at an alarming rate, do not stop taking the medicines without consulting your doctor. Ask for any alternatives.
The Takeaway
Some medications may cause hair loss. However, do not worry as drug-induced hair loss is reversible. Before you stop the medication, consult the doctor if the dosage can be reduced, and discuss any possible way out or alternative treatment options. Usually, recovery starts within 3-4 months of stopping the medication. When on medication, take care of your diet and your hair. This may also help minimize the effect.
12 sources
Articles on StyleCraze are backed by verified information from peer-reviewed and academic research papers, reputed organizations, research institutions, and medical associations to ensure accuracy and relevance. Check out our
editorial policy
for further details.
Recommended Articles
The following two tabs change content below.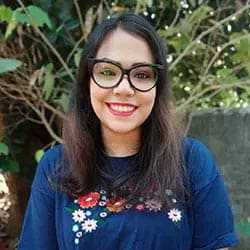 Sucharita Mishra has a Master's degree in Biotechnology and specializes in writing on Health and Wellness. She has worked on determining various heavy metals present in green tea for her Master's dissertation at CSIR- CFTRI, Mysuru. After completing her degree, Sucharita decided to pursue her passion for writing. She is addicted to all things black and aspires to become a bat one day.