How To Get Rid Of Static Hair After Straightening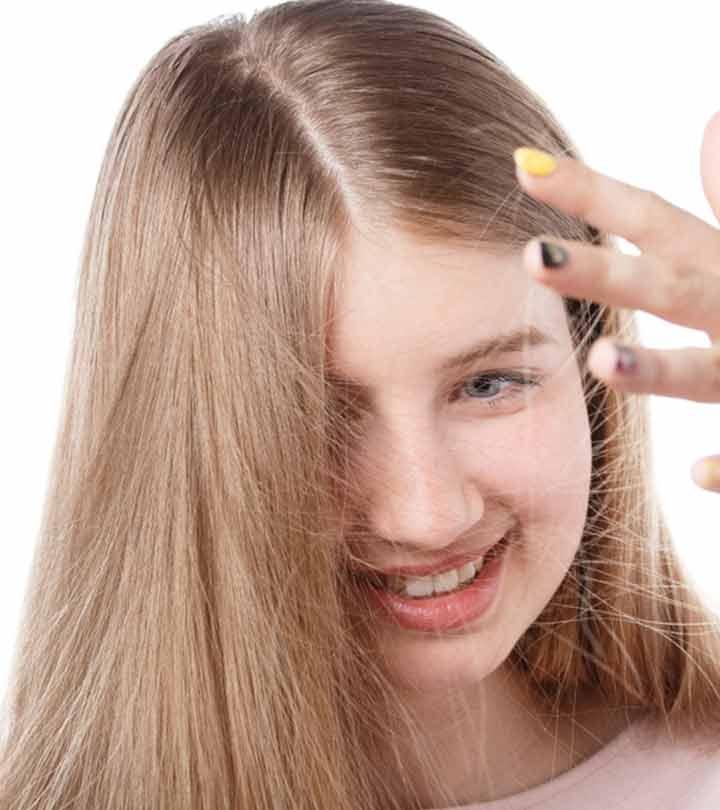 A hair straightener might not be your best friend always. We seldom realize this until our hair turns messy and full of static, ruining the sleek look. While flat irons help achieve that much-coveted, chic, pin-straight hair, their excess heat zaps moisture from your hair, leaving it dry and frizzy. Wondering how to straighten your hair without any frizz and static? We have got you covered! Check our article for tips to prevent static with simple tweaks in your hair care routine. Scroll down for more information.
Why Do We Get Static After Hair Straightening?
Dry hair that lacks moisture produces static (1). Flat irons used in high temperatures dry out the hair, leading to static. This makes the hair shafts repel each other, resulting in flyaways (1). The rubbing of a flat iron against the hair strands builds a minute electrical charge due to electron transfer. Thus, it is normal for the hair to experience static while straightening.
Let's find out how to get rid of static from your hair, especially after straightening it.
How To Get Rid Of Static Hair After Straightening
Protect your hair from dryness and replenish its lost moisture with a hydrating shampoo and conditioner. Ensure these products do not contain any harsh agents, such as alcohols, fragrances, and sulfates, which might further damage your hair.
Do not overwash your hair, as that can strip your hair's natural moisture.
Always apply a conditioner after shampooing your hair. Deep condition your hair with nourishing hair masks at least once a week.
Switch to ionic (ceramic or tourmaline) hair dryers as they balance the ions and reduce static. Use hair dryers at least 15 cms away from you to prevent hair damage.
Straighten your hair only when it is completely dry to prevent static. Do not straighten, style, or even tug damp hair as it is fragile. Also, use microfiber towels for taming frizz.
Apply a thermal protectant or hair serum before using flat irons or hot styling tools.
Use wooden or horn combs with natural bristles to minimize static formation. You can use a paddle brush for taming frizz and flyaways.
Follow up with anti-frizz or humidity-resistant sprays after straightening your hair. They act as barriers and prevent moisture loss from your hair. However, use these products sparingly – a little goes a long way.
Apply hair oils to restore the natural moisture level of your hair. Hair oils help seal the hair cuticles and lock moisture in the hair.
Avoid clothes, hats, hijabs, and scarves made of synthetic fabrics as they can rub against the hair and create static. Instead, go for natural fibers, such as cotton or silk.
Conclusion
Static is a result of dry or damaged hair. And the use of flat irons only makes the static and flyways worse. Apply thermal protectants or hair serums to reduce dryness, damage, and static. You must also follow proper hair care practices as mentioned above to get smooth, sleek, and static-free hair.
Frequently Asked Questions
How do you fix poofy hair after straightening?
Apply a hair spray to fix poofy hair after straightening.
Why are the ends of my hair frizzy after straightening?
High temperatures from flat irons can dry and damage the hair ends, making them frizzy.
Is static always caused by straightening the hair?
No. Static hair can be caused by various factors, such as dry, arid weather conditions and friction with synthetic garments.
Can coconut oil help tame static hair?
Yes. Applying coconut oil to the hair can help tame static.
Recommended Articles
Sources
The following two tabs change content below.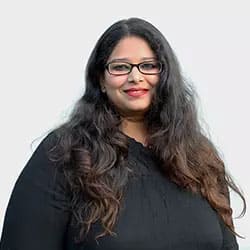 Annie Jangam is a Molecular Biologist with 7 years of research experience in Rice Functional Genomics and Nutrient Signalling with International Publications in Abiotic stress, Nitrogen, and G-protein signaling. She specializes in writing on Health and Wellness. She has been an avid reader since childhood and is passionate about stories that help decipher life and its meaning. She believes in Human Rights for all and that one should "love others like we love ourselves."