How To Do A Reverse Perm At Home – A Step-By-Step Tutorial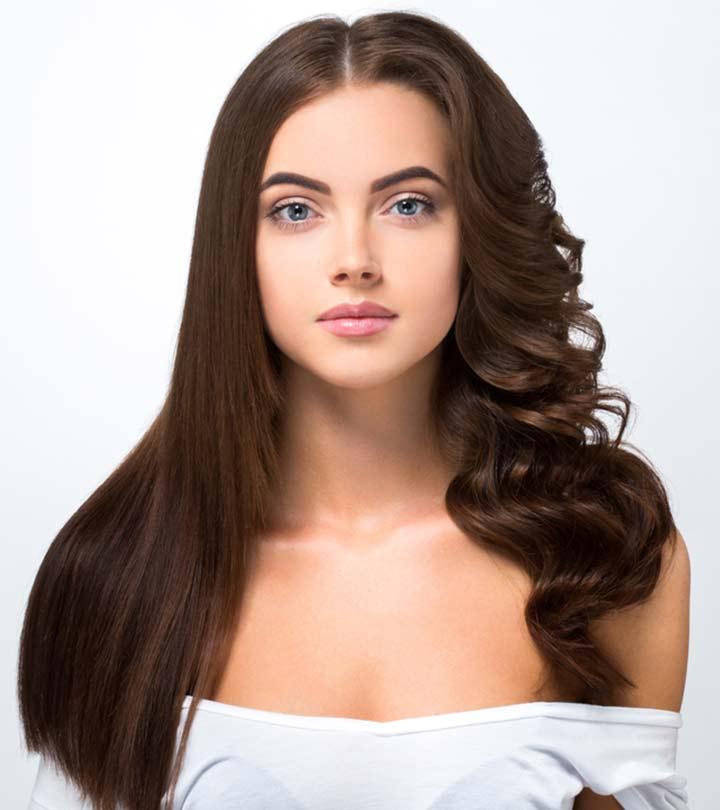 Want to redefine your permed hair by straightening it? There are several options available – chemical straightening process, salon visits, and professional treatments. But these methods are intensive and might cause hair damage. Therefore, it is wise to go for at-home solutions.
Yes, you can very much do a reverse perm at home. The process uses a perm solution to straighten your kinky, wavy perms naturally. This article explains the steps to straighten perm at home and a few tips on post-treatment care. Scroll down for more information!
What Is Straight Perm?
Straight perming is breaking down the bonds that create permanent curls or waves in the hair. A hot flat iron is used when the perm solution is applied to the hair. This promotes heat oxidization and makes the hair straight, soft, and smooth.
Here's what you need before you start the process.
What You Need For Straight Perm Process
Natural shampoo and conditioner
Straightening perm kit
Gloves
Vaseline
Flat iron
Shower cap
Check out the following section to master the process of a straight perm at home.
Steps To Straighten Perm At Home
It is essential to prep your hair before any chemical treatment. Use a revitalizing shampoo and smoothening conditioner to clean dirt, impurities, and absorb excess oil. Ensure both the products are infused with natural botanical extracts to lock in moisture and nourish the hair.
Divide The Hair Into Sections 
After towel drying your hair, detangle it. For this, separate your hair into 4-6 sections. If you have thick hair, divide it into multiple subsections for easy application of a chemical solution.
Note: If you have sensitive skin or scalp, do a patch test before applying any chemical solution. Apply Vaseline along the hairline and the back of the ears to prevent a burning sensation.
Apply the perm solution to each section of the hair, from root to tip. Avoid the scalp area. Comb the hair thoroughly to spread the solution evenly. Wrap a piece of paper and clip the end to weigh your hair down as much as possible. This process helps to create a straight effect naturally.
Apply a neutralizer after using the perming solution. Remove the paper and wash your hair thoroughly with lukewarm water. Also, follow the instructions given on the perm kit box. Do not apply any shampoo or conditioner unless mentioned in the instruction manual. Rinse the chemical from your hair with lukewarm water, followed by washing with normal water. Do not wrap or bunch your hair as it might make it wavy.
Pat your tresses with a towel and let it dry naturally. If you have thick hair and struggling to air dry it, use a hairdryer.
If you want to have a long-lasting straight perm, use a flat iron. Divide the hair into four sections and choose the appropriate heat setting depending on your hair type. If you have fine, damaged hair, keep the heat between 250 and 300 °F. For thick hair, 350 and 400 °F is ideal. Also, do not pull your hair too hard as it may cause breakage.
Note: Avoid washing the hair, creating buns, and pulling the hair back for at least 48 hours after the process. This will prevent the hair from kinking or forming bends. 
Here's how the hair looks after straightening a perm.
The Straight Perm – Before And After (With Picture) 
You can also straighten your perm with the reverse perm technique. Check out the next section to know more about this process!
What Is Reverse Perm? 
Reverse perm is a technique to take out curls from the hair. It is generally used to transform tight kinky curls into loose curls. This process is one of the healthy ways to get your perms straight naturally. You can straighten your kinky curls easily with a waving lotion or gel.
Check out the next section for tips on maintaining straight perm hair.
Care And Maintainance Of Straight Permed Hair
Do not comb, pull, or bend your straight hair for at least 48 hours after the process.
Use a natural shampoo and deep conditioning mask after your straight perm settles down. This will nourish, hydrate, and rejuvenate your locks.
Avoid tying the hair in buns or ponytails for a few days to prevent the formation of kinks or small waves.
Instead of spending a bomb at the salon, you can straighten your permed hair at home easily. Follow the steps mentioned above and enjoy the experience.
Recommended Articles
The following two tabs change content below.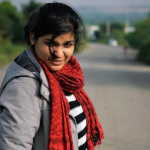 Anjali Sayee is a writer and an introvert. From studying Aeronautical Engineering and wanting to design her own airplane to writing articles on hairstyles, she has been on quite a journey. She believes that hair is one of the key factors that define a woman's personality. To quote her, "What's the first thing they do in the movies to show a personality change? Change the hair – because it has a life of its own." She's here to help you find the hairstyle you need. This bookworm is a self-professed Wholocker, a talented drummer, and an amateur photographer.