How to Take Care of Combination Skin?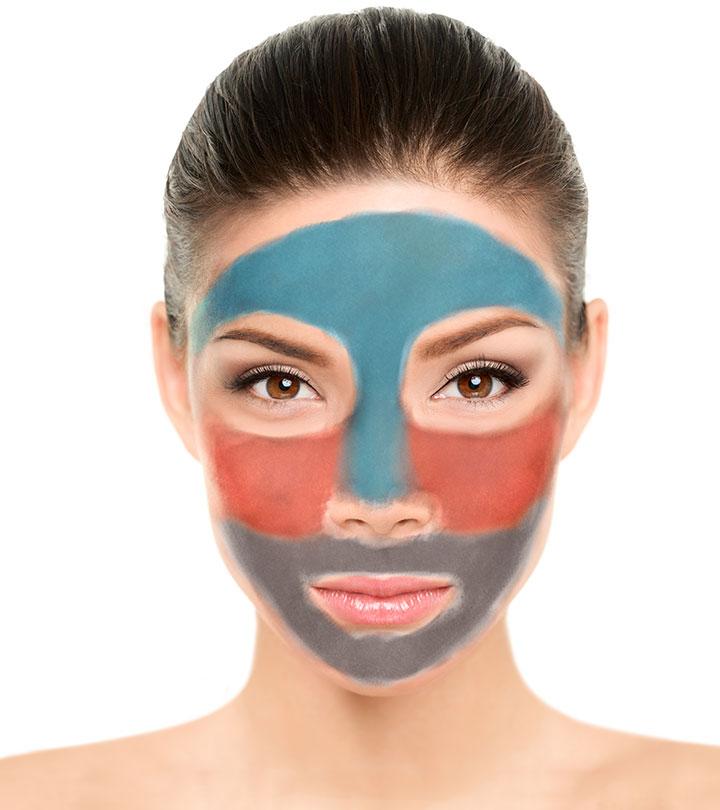 Remember the Strange Case of Dr. Jekyll and Mr. Hyde? In this classic, the protagonist, Dr. Jekyll, had to struggle with his evil alter ego, Mr. Hyde.
Combination skin behaves exactly like Dr. Jekyll and Mr. Hyde! Some parts of it behave like oily skin and some like dry skin. Taking care of combination skin and developing a proper skin care routine for it is confusing. But, don't worry! We are here to help you out. In this article, we have put together a guide that will help you take care of combination skin.
But before we get to the guide, let's understand what combination skin is.
What Is Combination Skin? What Does It Look Like?
As you can see in the above image, a face with combination skin has parts that are greasier and oilier than the other parts. Usually, the T-zone is oily, and the cheeks are either normal or dry. The oily T-zone can be acne-prone and may also have visible pores. You may even have extremely dry, dull, and flaky cheeks.
You can easily identify if you have combination skin. You are clueless about how to keep away the shine and grease from your chin, nose, and forehead, but the other parts of face skin are fine. Or, you may also have dry cheeks that feel tight and rough to touch while the other parts of your face feel okay. However, if you are still confused about whether you have combination skin or not, there are some tell-tale signs you can look out for.
How To Figure Out If You Have Combination Skin
Here are a few things that you will notice on your face if you have combination skin:
Within 30 minutes of washing your face, you will notice a few parts of your face have turned oily while other parts remain normal.
You have large and visible pores on your nose.
When you use a moisturizer for oily skin, your T-zone feels nice but your cheeks feel dry. And when you use a moisturizer for dry skin, your cheeks are fine but the T-zone feels greasy.
You have dandruff. This doesn't mean that all people with combination skin have dandruff. However, you may have a dry and flaky scalp.
Your T-zone's behavior changes with the weather. For instance, during hot and humid weather, your T-zone turns oily and shiny faster. However, when the weather is cold, it takes longer to become shiny and greasy.
Your face gets both dry patches and breakouts at the same time.
Taking care of combination skin can be tricky. The toughest part is selecting the right products for your face. If you do not use the right skin care products, it might worsen your issues. The wrong skin care products may make the dry parts of your face drier, the oily parts extreme oily, and cause related skin care issues, such as acne or flaky skin. Therefore, you first need to understand what type of skin care products suit you.
What Type Of Skin Care Products Work Best For Combination Skin?
There is no one-size-fits-all approach for combination skin. Picking the right skin care product depends on how dry or oily the respective parts of your face are. Depending on that, you will need to develop a separate skin care regimen for both the areas of your face.
For the oily parts of your face, you will need products that have a non-shiny and matte finish. Such products help in oil control.
Now, if you are using matte finish products on your face, it means the dry parts will need more moisturization. Hence, products (such as creams and moisturizers) containing more emollients will work great for those areas. However, avoid using such products on the oily parts as they will increase the oiliness on those areas.
When picking products for the oily parts, make sure that they are lightweight. Choose products that have a gel-like or watery consistency, and, of course, contain a high amount of effective ingredients and active agents. You can use such products all over your face and then layer the dry parts with moisturizing serums and creams.
Striking the perfect balance is the key, and for that, you need to know which areas of your face you need to layer with the right products. Now, let's take a look at how you should care for your combination skin. We have discussed a complete CTM routine (day and night) for combination skin in the next section. Scroll down.
How To Care For Combination Skin: A Detailed Daily-Care Routine For Your Skin (With Product Suggestions)
1. 'C' For Cleansing
Your skin care routine should start with a mild, gentle, and water-soluble cleanser. It is better if you choose a product that has a gel or lotion-like texture and contains vitamins and antioxidants for exfoliation.
Use the cleanser no more than two times a day – in the morning and before going to bed. Be gentle while applying it on your face and pat your skin dry with a towel after washing it. Do not rub your face with the towel while drying it.
Our Picks
2. 'T' For Toning
Right after cleansing, your skin needs a hydrating, soothing, and non-irritating toner. The right toner for combination skin must contain antioxidants and skin-replenishing ingredients to keep your skin nourished and non-oily at the same time. Also, it should not be drying.
Our Picks
Use a toner whenever you cleanse your face. Pour a little amount on your palm and gently pat it all over your face and neck. This helps in better absorption of the ingredients.
3. 'M' For Moisturizing
This is a crucial part of your skin care routine as it provides your skin with essential ingredients and active agents.
During the day, you may use a moisturizing sunscreen or any day cream of your choice followed by a sunscreen.
At night, you can use a moisturizer with antioxidants and active ingredients that keep your skin hydrated and nourished all night. They should also contain ingredients with anti-aging and skin texture-improving properties.
Our Picks
Moisturizers For Night
Moisturizers For The Day
Moisturize your skin every day in the morning and before going to bed.
Apart from following the daily skin care routine, you also need to use other products once in a while to pamper your skin. That is why you need to do the following things at least once or twice a week to keep your skin healthy.
Weekly Skin Regimen For Combination Skin
1. Use An Exfoliator
A gentle BHA exfoliator is a great option for combination skin. Using harsh and abrasive physical scrubber and exfoliators can make your skin rough. A BHA exfoliator smoothens your skin, removes dead skin cells, unclogs your skin pores, reduces oiliness, and keeps your skin healthy.
Use an exfoliator once a week for optimum results.
Our Picks
2. Use A Facial/Sheet Mask
Treat your skin once a week with a face mask. These products serve multiple purposes depending on the ingredients they contain. They hydrate, deeply cleanse, exfoliate, and nourish your skin.
Our Picks
If you have combination skin, you need to be consistent with your skin care regimen. Your commitment to the routine and the products you use will ensure that your skin looks nourished and healthy.
How do you take care of your combination skin? What are the products you swear by? Share your thoughts and opinions with us in the comments section below.
Recommended Articles:
The following two tabs change content below.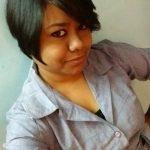 Ramona is a journalist-turned-content writer. She holds a Master's degree in English Literature and has been writing for the digital world for over five years. She specializes in writing for Skin Care. She has done a certificate course titled 'Dermatology: Trip To The Skin', offered by Novosibirsk State University. She believes that beauty begins with a good skin care regimen and is on a mission to eliminate all toxins from her routine. She helps and guides readers in selecting products and ingredients specific to their skin type/issue. When Ramona is not working, her books and passion for music, good food, and traveling keep her busy.