How To Take Care Of Your Skin In Humid Weather?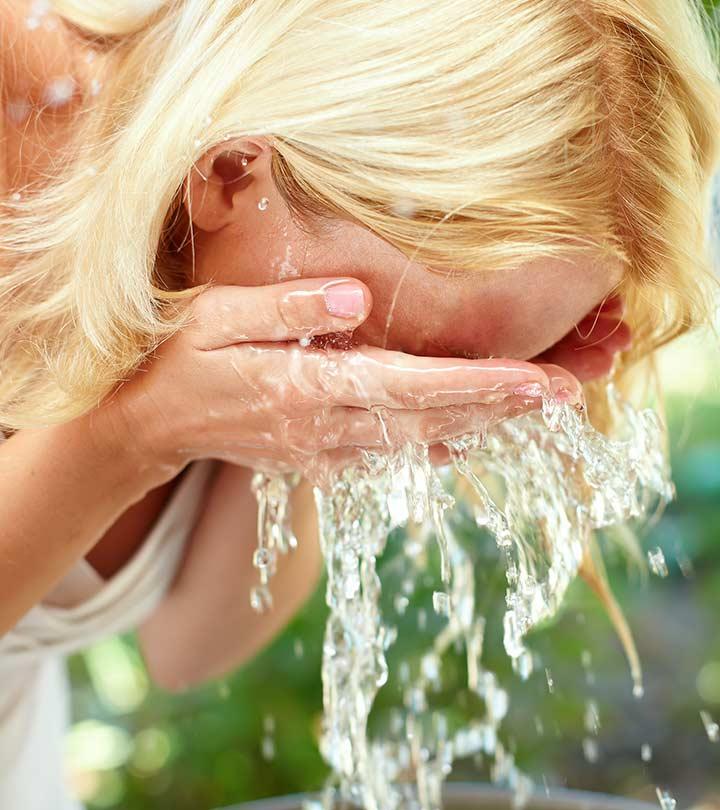 Tired of perspiring excessively during the summer months? Does your skin get tired even before the day starts? Are the heat and humidity taking over your life? If the answer is yes, then it's high time you did something about it.
Wondering how to take care of skin in humid weather?
Worry not, the best tips for taking good care of your skin have been talked about in the paragraphs below. Go ahead and read on!
1. Wash Your Face
The first trick to keep your skin beautiful and soft this summer is by cleansing your face three times a day. Use a product that suits your skin. Also, remember to wash your face with cold water before you proceed with the face wash. This is because direct contact with heated skin isn't considered very healthy. What cleansers do is that they remove clogged impurities, balance excess oil and sweat, and protect your skin from breakouts or acne. A good face massage while cleansing leaves the skin fresh and beautiful (1).
[ Read: Face Care Tips You Need to Follow In Winter ]
2. Use Deodorant
Humid weather leads to a whole lot of sweating, especially around the armpits and the neck region. However, you can always avoid this by using a fresh smelling deodorant. Not only will you prevent bad odor, but also stay fresh and clean at all times. Working professionals and college going students should definitely get hold of a good deodorant right away. It will definitely take better care of your skin this summer.
3. Weekly Facials
Your skin tends to get tanned very easily during this time. Not just that, it tends to collect more dirt, oil, and pollution. You can, however, take care of this problem by getting weekly facials done. No, you don't have to hit the parlor! Just follow this amazing facial routine at home and you'll definitely feel a difference in your skin. It takes only 20 to 25 minutes and promises to enhance your complexion.
Wash your face first. Splash some cold water a couple of times. Use a face wash if you like.
Exfoliator:
A good scrub is something you should purchase online. If you don't have one at home right now, that's okay! Use lemon instead. Cut one into two halves and scrub all over your face for about two minutes. Let it sink in for another minute, after which you can splash some cold water.
Another alternative is sour curd. The procedure for this is slightly different, however. Scoop out a spoon of curd (yogurt) and apply all over your face like you do with facial creams. Let it stay for a minute or so. When you start to get that dry feeling, rub it off using your fingers. This is where you are literally scrubbing off the dirt.
Face Massage:
You don't have to purchase something fancy from the cosmetics store for this. Expensive products aren't the only way to good looks. Try some face oil instead, like olive or coconut oil. To massage like a pro, start off with your cheeks first. Massage in a clockwise motion. After a minute or so, move towards your eyes and continue in the same direction. Massage your forehead and the frown line next. Repeat this twice to maximize the results.
Face Pack:
Finally, it's time to use a face pack. See what suits your skin best while picking one. If you have dry skin, go for a banana and honey face pack. If it's oily, try some orange peel and yogurt. If you are looking for a lighter complexion, use fullers earth with rose water.
Moisturize:
Your skin care for humid weather doesn't finish until you moisturize your skin. Make sure your hands are clean before you start applying. Spread the cream equally all over your face and neck. Massage gently. Your facial is now done.
4. Prevent Acne
It is very important to know how to prevent acne, pimples and breakouts during summers. The condition tends to get worse when humidity increases. The best way you can prevent this is to simply avoid touching your skin with your fingers. Whenever you want to wipe your face, use wet wipes instead. Or you can even dip a piece of cotton in rose water and massage all over the face. You should also wash your face with lukewarm water at times, since it tends to open up the pores. Also, know the oily sections of your skin and refrain from using a moisturizer in those areas. That will definitely prevent breakouts during hot and humid weather.
[ Read: Tips To Protect Your Hair From Humidity ]
Foods To Eat During Summer/Humid Weather
Here is a list of foods you should be eating during summer to keep your skin hydrated, balanced and glowing.
1. Black Plum
Plums are delicious, healthy and super hydrating. They contain Vitamin C and are also known for boosting the absorption of iron in the body.
2. Litchis
Litchis are not just used for making scrumptious teas, ice creams, and other cold drinks. They also improve immunity, boost digestion and contain anti-fungal properties as well (2).
3. Mangoes
There is no better way to beat the heat and humidity during summer than having some cold mangoes brought out straight from the fridge. They fight cancer, reduce cholesterol, and eliminate pimples as well (3).
[ Read: Basic Beauty Tips For Face ]
4. Watermelons
Watermelons are not only sweet but also hydrating. They are very low in calories, full of antioxidants and serve you with several nitrifying properties (4).
5. Cucumber
Cucumber is excellent for those who love to go on a detox diet once in a while. It comes with refreshing benefits that will relax your body, mind, and soul. It opens the pores of your skin and also banishes thigh cellulite.
Now that you know how to take care of skin in humid weather, what are you waiting for? Tell us how this post has helped you. Do comment in the box below!
Recommended Articles
The following two tabs change content below.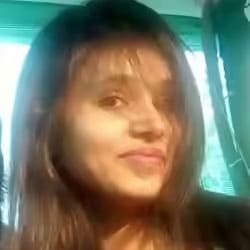 Jyotsana Rao is an engineering graduate from NIT, Nagpur, who discovered her love for writing during her undergraduate days. She is passionate about writing about everything related to beauty - makeup, fashion, hairstyles, skin care, or hair care. When this social media junkie isn't stalking the world of fashion and glamour, she loves spending her time traveling.