How To Tell Your Husband You Want Divorce – 8 Tips To Follow
Everything you need to know before breaking the news of divorce to your husband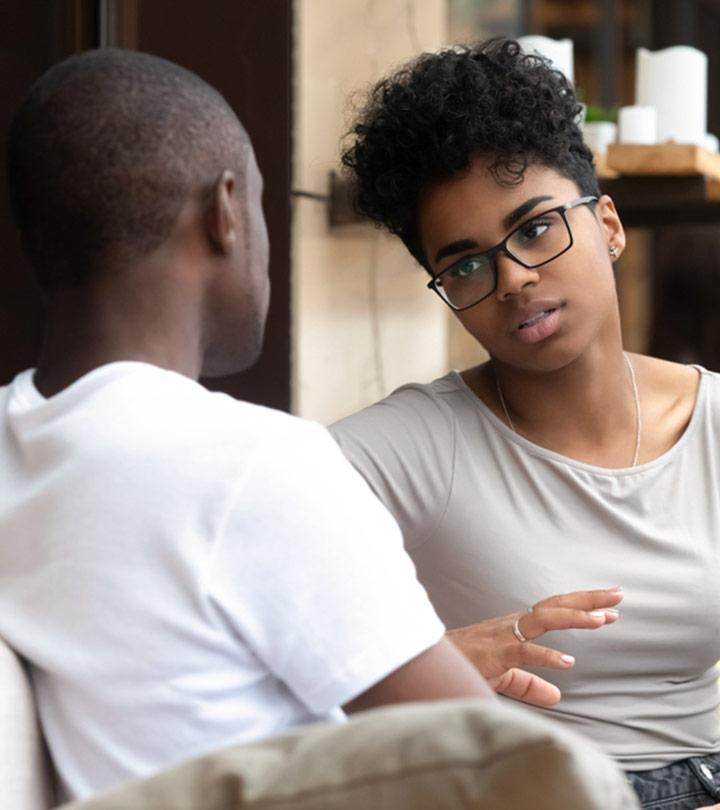 Divorce is a difficult decision to make. Breaking the news to your husband can be challenging, and he is likely to be caught off guard. Here, we have discussed how to tell your husband you want a divorce and cushion the blow. Unexpected emotional outbursts, disputes, and arguments may result from such interactions. To prevent such complicated situations, you must tell the news with extreme caution. You must evaluate your husband's emotional state, how the news may affect him, and how you might deliver the news sympathetically. This article discusses some ways to tell your husband that your marriage is over without hurting him unnecessarily. Continue reading to know more.
How to Tell Your Husband Your Marriage Is Over
1. Be Mentally Prepared
Ending a marriage is a life-changing step, and you must take time to prepare yourself mentally. It is a difficult conversation to have, and there is no perfect script to it, but you must think it through and be clear on what you want to say. Introspect your decision before breaking the news to your husband. If you have already made up your mind, let him know that you want to discuss something with him.
2. Be Calm and Centered
Take some time to calm your mind and focus on your feelings. After hearing the news, your husband will be upset – visualize the conversation and decide how you will respond to their emotional outbursts. Your hesitation and unpreparedness will give him scope to deter you. One can be impulsive when emotions are running high. Do not act out of haste or anger. This will help you respond calmly to his anger and any other emotion.
3. Do Not Be Harsh With Your Words
Plan how you are going to start the conversation and what you are going to say. Do not be harsh with your words and avoid blaming him for everything. Ending a marriage will be hard for your husband as well. Remember that and empathize with his situation. Using harsh words may make him defensive and lead to an argument. Your aim should not be to hurt him, but to end things amicably. Tell him what exactly you want and how you intend to go about it. Discuss the possibilities of moving out and about your children (if you have any).
4. Pick The Location Carefully
Avoid a public spectacle. Try not to cause him unnecessary embarrassment and trigger him. Preferably pick a safe and quiet place where you can talk without interruptions. If your husband has a bad temper, then make sure you have a family member or confidant with you.
5. Communicate Clearly
Be sincere and direct. Explain to him that you have considered all options before reaching this decision and not doing this on a whim. Make the speech short and sweet and stick to the point. Explain why you decided to opt for a divorce and how you plan to go about it.
6. Give Him Time To Digest The News
Once you have conveyed the message, stop for a while. Let your husband process the information. Let him respond, and then you can carry on the conversation. He might have numerous questions and doubts – be patient, listen to them, and answer everything without getting irritated or agitated. He may even have an emotional outburst. In such a case, be calm and do not react or retaliate.
7. Establish Boundaries And Maintain Them
Once you have delivered the news, it is evident that you may feel bad about your husband. You have spent so many days and years together and have created beautiful memories – all these feelings will overflow your mind, and you may want to comfort your husband. Do not do that. Maintain a distance and let him get over it himself. If you try to comfort him, that will give him mixed signals that you still care about him, and if he tries a bit, he may even convince you to change your mind.
8. Do Not Defend Yourself
You may feel the urge to tell him how his behavior has led you to this point, how he has neglected you all this time, and remind him of all his shortcomings to justify your demand for divorce. Do not do this. Even if all the reasons are genuine, criticizing him at that point can lead to a further mess.
Instead, just announce your decision. Listen to him and empathize with him so that he knows you understand. Recounting who did what and who failed who is not going to resolve the issue. Instead, acknowledge that both are responsible for the failed relationship.
A divorce is a lengthy and harrowing process that demands much from you. It is not a decision that you take carelessly. It could change your life overnight. Telling your husband about divorce could get messy. It might come as a shock to him, so you must tread carefully. Although things have already ended in your heart, let your husband know that you still respect him. Give him your reasons and be mature in dealing with his reactions. We hope the pointers mentioned above seem useful to you. If you are not happy in your marriage, prioritize yourself and never feel guilty. We wish you the best.
Frequently Asked Questions
What is the kindest way to ask for a divorce?
There is no kind or right way to ask for a divorce. But using the above mentioned tips you can let your partner know how you feel without inflicting any unnecessary hurt on them. Remember to be gentle, avoid using harsh words, and give them time to process this news.
Should I feel guilty for wanting a divorce?
Most partners who initiated the divorce feel guilty because they are walking away from a marriage. You shouldn't feel bad for wanting to get out of an unhappy or abusive marriage. One or both partners may feel guilty if they are geting a divorce because of financial or infidelity issues. Both partners may also feel bad if they have children, as their lives may change. It all boils down to your reason for wanting a divorce.
Is it better to stay in an unhappy marriage or get divorced?
No one should be in an unhappy relationship as it takes a toll on one or both partners. Unhappy partners tend to fight a lot and avoid spending time together. It negatively affects your mental health. It may also impact your children, relatives, and family too. You don't have to stay in an unfullfilling relationship, especially if your partner cheated on you, is violent or abusive, or consistently has financial troubles like falling in debt.
Why moving out is the biggest mistake in a divorce?
Moving out is considered a big mistake when it comes to divorce because it affects property, spousal support, and custodial rights.
Who suffers the most in a divorce?
In most cases it's the children that suffer the most when parents go through a divorce. It can be hard figuring out how to deal with their parents and the breaking of their family. When it comes to divorcing partners, research shows that while men suffer a short-term psychological strain that goes away with time, women suffer a longer, disproportionate economic strain (1). Men and women both suffer emotionally although men are more external and women are more internal with their feelings.
What to do if you're thinking about divorce?
There are few things you should consider if you're thinking about getting a divorce:
What is your reason for wanting a divorce?
Do you really want to leave your partner or try to save the relationship?
Make a note of all your legal questions before consulting a lawyer.
How do you break the news to your partner?
How do you and your partner tell your children?
Is it normal to want to divorce your husband?
It is normal to want a divorce if your partner is abusive, violent, financially unstable, or has cheated. Some people may want a divorce because they feel the spark in their marriage has fizzled out. If you are unsure about getting a divorce, consider attending couples therapy session that may help.
Is it normal to think about divorce in marriage?
Thinking of divorce is quite common in marriages. A study conducted with 3000 married people showed that one in four couples thought of divorce a few times (1). But, 43% of those poeple didn't really want a divorce and would work on their marriage. 23% of people suggested that while their thoughts of divorce were serious, they were willing to fix their marriage if their partners would try harder. While 5% were genuinely unhappy in their marriage.
What should a woman ask for in a divorce settlement?
Women can ask for child custody, spousal support, asset distrubution, and a separation of finances and debts.
Key Takeaways
Announcing a divorce to your spouse is not easy, so make sure you are mentally prepared before doing it.
Be gentle while announcing divorce and avoid using harsh words.
Avoid being defensive, communicate clearly, and give him time to process the news.
The following two tabs change content below.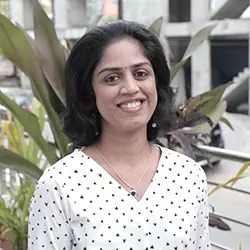 As Head Of Content Operations, Harini sets the tone and editorial direction for StyleCraze to deliver engaging, interesting, and authentic...
more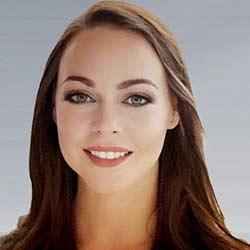 Casey M. Reiter is an appellate and litigation support attorney practicing in Florida. Her focus areas are Family and Marital...
more