How To Thicken Scanty Eyebrows?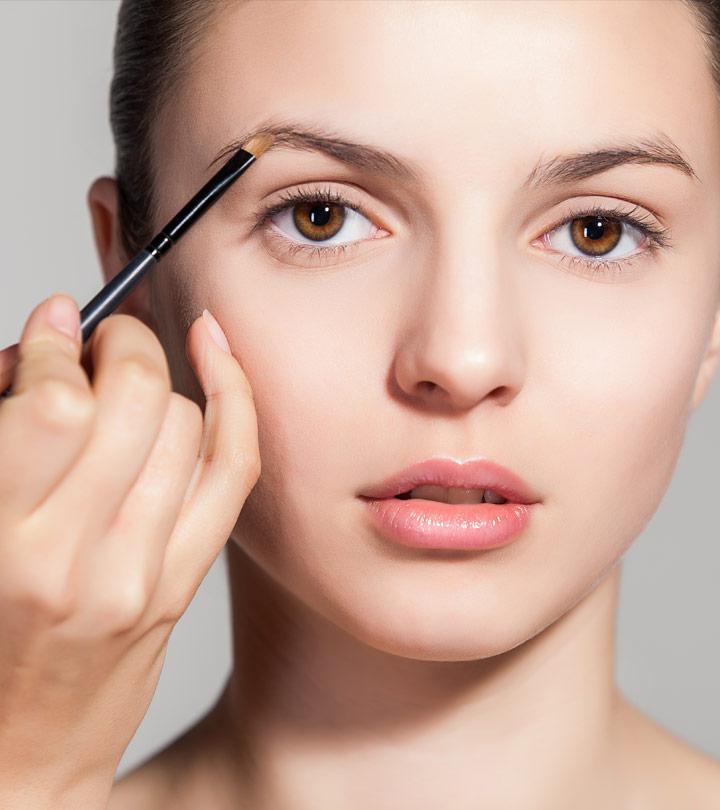 Nice sculpted eyebrows fascinate every woman. They are the feature that can drastically enhance the beauty and appearance of a person be it a woman or a man. Eye brows define the lines of one's face especially the eyes. Thicker eyebrows have always been in vogue!
Nowadays we have many chemical and surgical procedures to get thicker eyebrows. They help to regain the growth of your eyebrows. But as you know that these artificial procedures are quite expensive and have side effects too, we will give you a few natural methods that have always been a safer option to thicken your scanty eyebrows.
Take a look at these natural options to thicken your scanty eyebrows.
How to thicken scanty eyebrows:
1. Cosmetic method:
The best trick to thickenscanty eyebrows is to use brown eye pencil. It is the easiest and a quick way. Take a brown eye pencil and softly colour the thin areas. Shape the eye brows using a dark coloured brown pencil. This would give a voluminised look to your scanty eyebrows.
[ Read: Eyebrow Re Growth Remedies ]
2. Olive oil:
The oldest and one of the best methods!Olive oil promotes the growth of eyebrow hair. Simply massage Olive oil on your eyebrow area every day before sleeping at night. For best results, massage every day. You will see visible results in a couple of days on regular application.
3. Castor oil:
If you have always dreamt of thick, black eyebrows, then include castor oil in your daily routine. Simply massage castor oil around the eyebrow area for around 2-3 times daily. It nourishes the root of the brow hair and keeps away the microorganisms which inhibit the growth of the hair. As castor oil is thick and sticky, dab it into a cotton ball and then apply.
4. Whole milk:
Whole milk is another natural method for thick eyebrows. Simply soak a clean cotton ball with whole milk and apply it on your eyebrow area. Wash it off after an hour. Continue regular application to get the best and effective results.
5. Coconut oil:
All of us know about the magical properties of coconut oil. It can be used to get thick, black and long eyebrows. Simply dip a cotton ball into the coconut oil and apply it over your eyebrows. Keep it for about 30 minutes and then rinse with cool water. Use this treatment once per day.
6. Aloe-Vera gel:
Aloe Vera is widely known to improve the texture of our skin and stimulate the hair growth. You can apply raw Aloe Vera gel on your eyebrows and wait till it dries off completely. Rinse it with cool water. You can use this treatment twice a day in the morning and evening for best results.
7. Fenugreek seeds:
Soak 2-3 teaspoons of fenugreek seeds in water overnight. Grind them the next morning to form a smooth paste. Apply this paste on your eyebrows with the help of your fingertips. Apply this at the bed time and wash it off the next morning. Continue this treatment daily for around 2 months.
8. Lemon rind and almond oil:
Grind the peel of one lemon and mix it in 4 teaspoons of almond oil. Keep this mixture for 10 days before using it. After 10 days, the almond oil absorbs the essence and oil of the lemon. Use it twice a day for effective results.
9. Onion juice:
Extract the juice of one small onion. Dip a cotton ball into the juice and apply it over your eyebrows. The onion is pungent but works as an excellent therapy for the hair growth of your eyebrows.
10. Vitamin rich diet:
If your body has deficiency of vitamins such as vitamin B6, zinc, magnesium, sulphur and folic acid, it hampers the growth of the eyebrows. Eat fresh fruits and vegetables such as carrots, peas, spinach, banana, watermelons and tomatoes. You can also take multi-vitamin tablets as prescribed by the doctor.
Till then take care. Keep it stylish!!!!!!!!
The following two tabs change content below.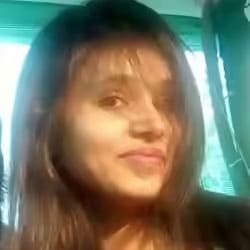 Jyotsana Rao is an engineering graduate from NIT, Nagpur, who discovered her love for writing during her undergraduate days. She is passionate about writing about everything related to beauty - makeup, fashion, hairstyles, skin care, or hair care. When this social media junkie isn't stalking the world of fashion and glamour, she loves spending her time traveling.