How To Thin Out Hair: Tried-And-Tested Home Hacks, Tips, And Hair Care Methods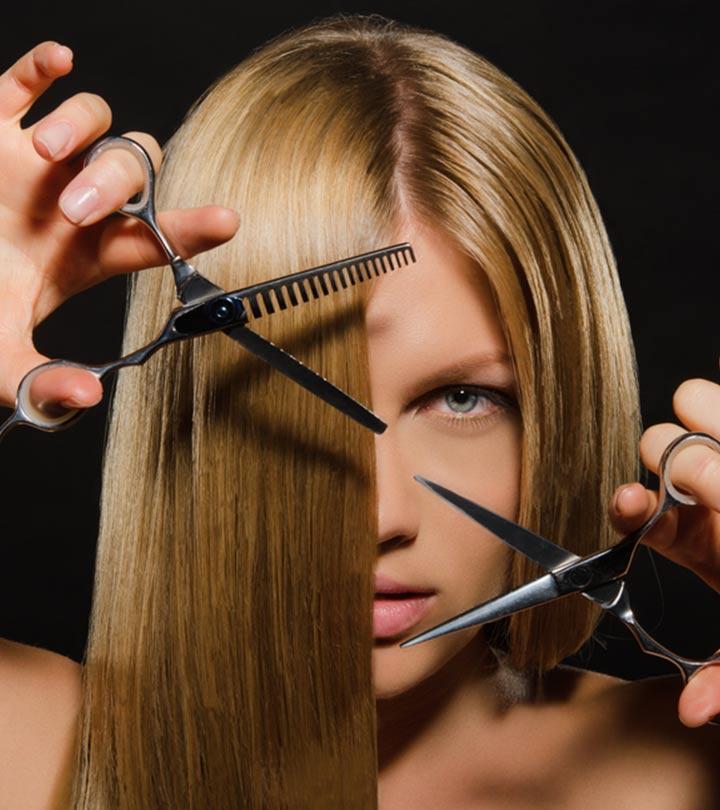 Ask any thick-haired person, and they will tell you how having a thick crop of hair is truly a mixed bag of emotions. For one, you do not need to add any extra volume to your hair. Moreover, you can easily style your hair any way you want.
On the flip side, maintaining thick hair is no easy task, especially if it is dry, rough, frizzy, or unkempt. That is why sometimes people prefer to go for hair-thinning methods, whether at home or a salon.
In this blog, we will explore hair-thinning tools, products, methods, and hacks that actually work. Let's get started!
How To Thin Your Hair: Simple Tips And Tricks
In this section, we have categorized hair-thinning methods based on various factors:
A. Use The Necessary Tools And Products
1. Straightening Treatments Work Like A Charm
If you are all about taking the simpler route, go for a straightening treatment. If done correctly, it adds layers to your hair while reducing your hair volume. You may also go for less permanent hair treatment such as keratin treatment, which allows you to retain your hair texture while making your hair look thinner.
2. A Good Old-Fashioned Haircut
It is a good idea to use thinning shears to maintain your hair's inherent shape as well as volume. You can go for a haircut if you only wish to thin out your hair a bit. A layered haircut is the best way to reduce the volume of your hair.
3. Go Blunt To Get Rid Of Thinner Hair
To get rid of thinner ends for good, cut your hair blunt. A blunt cut get rids of dead, dry, and split ends.
4. Experiment With Products To Find The Right Fit
Try your hand at various hair straighteners, shampoos, serums, and conditioners to understand how to control hair volume. Pick products that boost hair growth and ensure your tresses remain healthy.
5. Go The DIY Route And Get Expert-Approved Thinning Shears
Thinning shears are not your regular pair of scissors. These have a blade on one side and a comb-like blade on the other. Here are the available options for your reference:
Texturizing hair thinning scissors
Finishing hair thinning scissors
Chunking hair thinning scissors
6. Upgrade Your Hair-Styling Routine
Always stock up on anti-frizz products. However, avoid products that add extra volume. You can use hair serums that coat the hair, preventing humidity from entering and further bloating your hair.
7. Opt For Sulfate-Free Shampoos
As much as we all love lather, sulfate-based shampoos strip your hair of natural oils, making it look damaged and dry. A sulfate-free shampoo can maintain your hair's density and add a healthy sheen without making it look "big" and frizzy.
B. Update Your Hair Care Routine
1. Do Your Homework On The Ideal Method For Hair Thinning
Most stylists use thinning shears to achieve a thin look. However, some use razors, which can make your hair-ends look dry, uneven, and frizzy. So always use high-quality thinning scissors to avoid any hair disasters.
2. Switch To Hydrating Shampoos And Conditioners
Frizzy hair is every thick-haired person's biggest pet peeve. Pick up a hydrating shampoo and conditioner to smoothen out your hair. You can also load up on intensive hair masks and deep conditioners that nourish your hair, making it more manageable.
3. Say Goodbye To Heat Styling
Heat styling makes your hair dry and brittle. Let your hair air-dry to retain its natural texture and boost hair growth. You can also invest in leave-in products to apply after a shower or heat protectants if you blow-dry your hair. All of these products smoothen your hair and make it look less thick.
4. Brush Your Hair From The Tips To The Roots
Believe it or not, your hair-brushing technique says a lot about your hair loss. To tackle the same, use a boar-bristled brush and detangle your hair from your ends and work your way up to your roots. Make sure to be extra gentle on your ends.
5. Focus On Areas With Good Hair Growth
Typically, the hair near the face does not require trimming. Instead, start by trimming from the back and side sections of the head. Whatever you do, avoid working too closely to the scalp as it can create a bald spot.
6. Cut Your Hair When It Is Dry
Always trim your hair after it has dried. It allows you to see how your hair will feel and look in real-time.
7. Do Not Use Hot Water During Hair Wash
Showering with hot water is harmful to your hair. Hot water strips the hair of its natural oils and moisture, making it look frizzy. Always use cold water when you want to thin your hair out.
C. Be Warned Of The Results
1. Prepare Yourself Mentally For A Different Look
Like with every hair cut, drastic or otherwise, your overall look will change, so prepare yourself mentally.
2. Get Used To Dirtier-Than-Usual Hair
Thick hair does not need regular washing. But if you want to thin out your hair, you need regular, more frequent hair washes. This is because it builds up residue and gets dirty faster.
3. Styling Your Hair Can Swing Both Ways
Once your hair thins out, styling it may become difficult. This is because your hairstyles may fall flat faster than usual.
4. Maintenance May Become Easy (Or Equally Painful)
A blunt cut is expert-recommended when it comes to achieving a thinner look. Naturally, maintenance then becomes a cakewalk. However, remember that a blunt cut is more susceptible to damage and dirt. So, you may need to pamper it with deep conditioners and hair masks more regularly.
D. Alter Your Lifestyle Habits
1. Tackle Hair Loss By Consuming Healthy Fats
Alter your diet to include hair-loving foods. Foods with fatty acids boost hair growth and prevent hair loss (1). They also tackle scalp inflammation effectively.
Include foods rich in healthy fats and omega-3 fatty acids, such as:
Avocados
Whole eggs
Salmon
Chia seeds
Hemp seeds
Walnuts
Flax seeds
Edamame
Kidney beans
2. Go Inwards And Address Hormone Issues
Hormonal issues like low estrogen levels, thyroid dysfunction, PCOS, alterations in DHT or prolactin levels are linked to hair loss. Stress and menopause are some major reasons for a drop in your estrogen levels (2). So look for natural ways to lower your stress and tackle hormonal issues organically. You can also consult your doctor about supplements to boost hair growth.
Now that you know the important factors to keep in mind when going for any kind of hair thinning treatment or DIY method, let us tell you all about how to use thinning shears on thick hair.
How To Thin Out Thick Hair With Thinning Scissors: A Step-By-Step Guide
Hair care experts tackle thick hair with hair thinning scissors – a technique that can be replicated at home, too. So if you have ever wondered how to thin hair using thinning scissors, we have got you covered.
1. Select The Right Scissors
If you think that just about any pair of hair shears will work like a charm, think again. Thinning your hair requires the use of special thinning scissors.
These scissors generally have a normal blade on one side and a notched blade on the other side that removes less hair with each cut. There are multiple brands available, so speak to your hair consultant and choose the right one.
2. Divide Your HairX
Start by dividing your hair into sections using a comb or your fingers (as per your preference). Remember that your fingers work best for a softer look. If you want a cleaner, more defined look, you can use a comb.
3. Clip Up Your Hair
Next, use hair clips to hold the sections in place.
4. Start At The Bottom
As a thumb rule, always start trimming from the bottom and move onto the higher layers of hair gradually.
5. Cut Upward
Take an under-section of hair in your hand and cut it in the middle – about halfway between your hair-ends and your scalp. Do not cut any further. Remember to position your scissors toward the ceiling while trimming the hair.
6. Cut Downward
At no point should you trim the full section of the hair you are holding. Simply keep pulling the scissors away once you have cut upwards.
Then, flip the scissors so that it faces the floor and start cutting downward through the other half of the section. This up-and-down cutting technique will allow your hair to look natural and even.
7. Comb, Comb, Comb
The importance of regularly combing your hair cannot be stressed enough. Keep combing the just-trimmed section for an even look.
8. Move Toward The Ends
Once the lower layers are taken care of, move upwards and keep snipping farther down the hair shafts. Once you reach the outermost layer of your hair, use your thinning scissors only on the very hair-ends. Failure to do so will result in a crop of poker-straight hair.
9. Stick To A Monthly Ritual
Unlike a normal hair trim, thinning your hair should be done sporadically. If you use thinning scissors, be careful not to go overboard and stick to doing it just once a month.
10. When In Doubt, Consider Expert Help
Let us set the record straight: thinning your hair at home is tricky business. If you think the job will go awry, play it safe and leave the hair thinning to a professional.
There is a simpler way of reducing your hair thickness, especially for those who wish to avoid using scissors altogether. If you are wondering how to make thick hair thin without cutting, check out the next section!
How To Make Thick Hair Thin Naturally (No Cutting Required)
Divide your hair into two sections, horizontally.
Take the top-half section and clip it up in an effort to push it out of the way.
Grab your hair from the bottom section and section it off into two. Make sure to leave some hair down underneath.
Make two braids with each section and tie it up with a small hair elastic.
Twist the braids around each other into a bun, keeping them flat on the scalp. Make sure not to overlap them.
Use bobby pins to push the ends of the braids and loose sections to the back of your head.
Finally, take your top hair section and pull it over the braids to hide them.
Voilà! You now have instantly thinner hair at home, without any cutting.
Wrapping Up: To Thin Or Not Too Thin?
As contradictory as it may sound, having thick hair is a blessing in disguise. You can style it any way you want and consider multiple options if you want to thin out thick hair.
Whatever method or style you choose, make sure to consult with your hairstylist to guide you correctly from the beginning.
Try the handy hair-thinning hacks mentioned above to make your hair more manageable!
Frequently Asked Questions
If I choose not to thin out my thick hair, how can I still care for it?
First off, make sure to choose the right hair products – ones that can hydrate and smoothen your hair. You should also not blow-dry your hair for extended periods of time to prevent extensive damage.
If you wish to control the added volume, tie your hair up in a beautiful braid or a simple ponytail. To prevent dirt from damaging your hair, go for regular washes.
What are the common mistakes I should avoid before thinning out my hair?
Before you zero in on a hair-thinning method, make sure to match your hair type and texture. Secondly, if you are going in for a chemical treatment, remember that it can cause severe hair damage. Finally, make sure not to cut your hair too short as it may not suit your face shape.
What is the most recommended hairstyle for thick hair?
If you have thick hair, it is recommended you go for a short cut. This makes your hair look voluminous and healthy. That said, the ideal hair length depends on your face shape, hair type, and texture.
For instance, if you have curly hair, getting a short bob is out of the question. So, whether you decide to sport long hair or go for a short cut, make sure to consult an expert first.
Sources
Articles on StyleCraze are backed by verified information from peer-reviewed and academic research papers, reputed organizations, research institutions, and medical associations to ensure accuracy and relevance. Check out our
editorial policy
for further details.
Recommended Articles
The following two tabs change content below.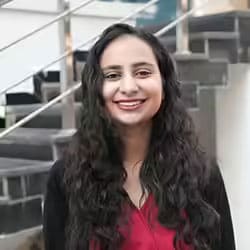 Arshiya Syeda is an editor and certified counselor. Ever the lover of the written word, she served on the editorial boards of her school and college newsletters. Writing articles on hairstyles, hair care, and nutrition helped her combine her love for reading, writing, and research. As an editor, she helps her team members deliver polished and meticulously researched content. Arshiya is fluent in English, Urdu, and Hindi and aims to become a multilinguist by learning German and teaching herself American Sign Language (ASL).