How To Transition To Gray Hair From Colored Hair Unlike what the society has us believe, gray hair is not something to be ashamed of. Embracing your natural beauty and age should not be a scary thing to do. Infact, transitioning to gray hair is not that scary at all and can be easier if done right.
Are you tired of the constant dyeing, low lighting, and highlighting your hair? Why not embrace your natural grays? Gray has become a trend, with many women choosing their natural gray hair instead of touch-ups. But transitioning to gray hair can be a challenge. If you are confused about where to start, we have got you covered. Here are a few tips on how to transition to gray hair based on your hair color. Keep scrolling!
Ways To Transition To Gray Hair
1. The Cold Turkey Method
The cold turkey method involves letting your gray hair grow as it is without putting any effort. This means no touch-ups or anything, except for a haircut here and there.
Going cold turkey is an inexpensive way to transition to natural gray hair as it does not require any salon visits or the use of any harsh chemicals. However, the only downside of this method is that it is a long process that requires a lot of time and patience.
It may take almost 20 months for your hair to fully transition to gray. During this time, you can experiment with makeup and explore the outfit shades that will complement your new hair color.
To hide those pesky demarcation lines (where newly grown gray hair and dyed hair meets), wear hats or wigs. You can also try out headbands and scarves to deal with this issue.
2. Salon Transition
The salon transition method is especially great for women whose careers demand them to be in the public eye. In this method, you let a hair professional handle your transition. The stylist dyes your hair with an ashy color, which helps hide the sharp difference between your roots and hair ends.
This kind of transition is faster than the cold turkey method. However, salon transition is quite expensive and may require several salon visits to achieve the desired results.
There are three most common methods when it comes to the salon transition process:
Method 1: Stripping the old hair color with a hair color remover. This helps change your hair color from dark to a lighter shade, which makes the transition easy.
Method 2: Your hair stylist will lowlight your hair with a darker shade to make it brown. As time progresses, your hair stylist will decrease the amount of lowlights and let your natural hair grow in. However, this approach will require frequent visits to the salon.
Method 3: Highlighting your strands with a gray color so that your hairstyle does not look weird where your roots are different from your ends. It will also allow your gray strands to blend in with the rest of your hair.
4. Dye Strip Method
In this method, you dye only a strip of your outer hair and let your gray hair grow underneath. This process requires you to re-dye the outer layer of your hair several times until you are ready to expose your gorgeous gray hair. It can be done at home easily and doesn't require frequent visits to the hair salon. However, this method is not suitable for people who are severely allergic to hair dyes.
Here's a step-by-step guide to the dye strip method.
Step 1: Dye your crown hair with a shade that matches your natural hair color.
Step 2: Part your hair in the middle, and let the newly dyed hair color drape over your grays.
Step 3: Repeat the process after 4-5 weeks.
4. Cut Short
Growing out your gray hair fully will take some time. However, if you want quicker results, opt for short hairstyles like a pixie or a bob cut. Cutting your hair short helps reduce the growing out phase.
The transition to gray hair varies for people with different hair colors. Let's take a look.
Transition To Gray Based On Your Hair Color
1. From Blonde To Gray Hair
Transitioning from blonde to gray is easier than transitioning from any other hair color and does not require any special effort. The cold turkey is the best for transitioning to gray hair from a blonde. Since blonde and gray hair are of closer shades, growing it out requires minimum effort.
2. From Brown To Gray Hair
It may take 6-12 months to transition to gray from brown hair. But during this phase, your hair roots and ends may look very different. Opt for the strip-dye method if you have brown hair. This procedure will help grow out your grays.
3. From Black To Gray
Transitioning to gray hair from black can be challenging. If you have black hair, salon transition and a short hairstyle may make it easier for you.
4. From Colored To Gray
If your hair is colored with a darker shade, it may be difficult to transition to gray because the distinction between your gray roots and colored ends may look very obvious. However, you can color your hair in a lighter shade, such as platinum blonde, ash, or metallic blonde, to make the transition easy.
Even after you successfully transition to gray hair, you need to keep a few things in mind.
How To Maintain Your Hair After Going Gray
Avoid exposing your gray hair to the sun as it may turn your hair brassy yellow.
Use a rich conditioner to prevent your gray hair from drying out. You can also apply a conditioning mask twice a week to keep your hair moisturized.
Environmental stress can make your gray hair look dull. Hence, it is best to wash your hair every alternate day to keep it healthy and fresh.
Stay away from thick, heavy hair care products that may weigh your hair down.
Some Additional Tips For Transitioning To Gray Hair
1. Embrace Your Roots
The first step in transitioning to gray hair is embracing your graying roots. However, if you are concerned about letting your roots grow gray, visit your hairstylist and develop a plan to make the process easier for you.
2. Realize That It Is A Slow Process
Whether your hair is colored or not, growing out your gray locks is a lengthy and slow process. Hence, you have be patient.
3. Upgrade Your Style
Gray hair can make your complexion appear dull. Thus, choose colors that enhance your skin tone and complement your gray hair. Change your wardrobe and makeup to go with your gray hair.
In A Nutshell
With the right steps, transitioning to natural gray hair from colored hair can be fun. The tips mentioned in this article will help you embrace your natural grays with grace. So, sit back, enjoy this process of transition, and rock those gorgeous, platinum tresses.
Recommended Articles
The following two tabs change content below.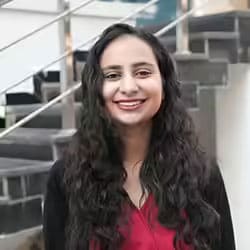 Arshiya Syeda is an editor and certified counselor. Ever the lover of the written word, she served on the editorial boards of her school and college newsletters. Writing articles on hairstyles, hair care, and nutrition helped her combine her love for reading, writing, and research. As an editor, she helps her team members deliver polished and meticulously researched content. Arshiya is fluent in English, Urdu, and Hindi and aims to become a multilinguist by learning German and teaching herself American Sign Language (ASL).