How To Use A Beauty Blender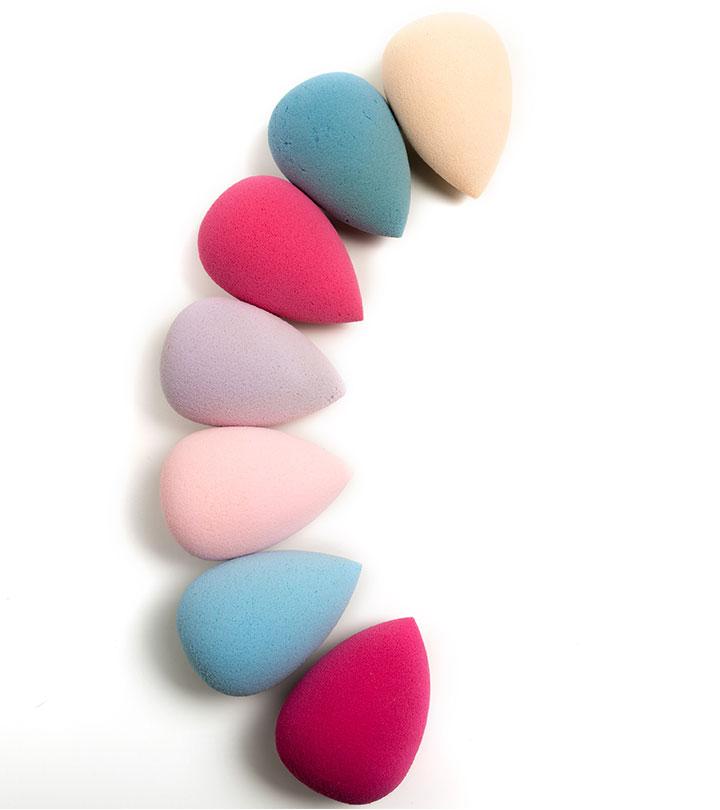 Beauty Blender is the most popular and universally recognized beauty tool in the makeup world. There's a reason this sponge holds a special place in every professional makeup artists' kit – it is made from the best material, and its edgeless shape makes it incredibly unique. With an abundance of knockoffs on the market, you may be tempted to purchase a cheaper beauty sponge. But let me tell you, you will miss out on some amazing benefits by doing so. If you're considering getting a Beauty Blender or already own one, read on to find out how you can make the most of this phenomenal tool.
Why You Need A Beauty Blender
If you're late to the Beauty Blender party or simply are new to the world of makeup, let me tell you this – there's nothing that this sponge can't do. Yes, you can use it to apply your foundation and concealer and end up with the most flawless finish that's humanly possible – but it does not end there. The possibilities are endless, and mastering the art of using this sponge will take your makeup game to a whole new level.
How To Use A Beauty Blender
Here is how to use a blending sponge the right way.
Wet Your Beauty Blender Before Every Use
A Beauty Blender is supposed to be used wet. If you skipped the instructions and have been using it dry all along, you're doing it wrong. A damp sponge will not only give you a dewy, streak-free finish but will also prevent wastage of that expensive foundation. When you wet a Beauty Blender, the water causes it to swell and increase in size. This ensures that your makeup isn't soaked up by the porous sponge, allowing seamless application.
Professional makeup artists often keep a cup of water around to moisten their sponges while working. Doing so makes makeup blend into your skin effortlessly.
Use Different Areas Of The Beauty Blender For Different Things
The Beauty Blender is shaped like an egg for a reason. You can use the rounded edges to apply makeup to larger areas of your face, like your cheeks and forehead. Use the pointed edge for hard-to-reach areas that need precision, like the sides of your nose, your under eyes, and along the lips. Blend it all out and put its egg shape to good use!
If you drag or wipe the Beauty Blender across your face with a heavy hand, you're doing it wrong. What you should do is stipple. The stippling motion involves brief patting motions to deposit the makeup onto your skin and blend it out at the same time. Stippling gives you a softer finish and makes your foundation look more like skin. This technique also helps you achieve more coverage with lesser product.
If you love wearing cream blush, applying it with a damp Beauty Blender in stippling motions makes it look like a gorgeous, natural flush of color. And if you are sculpting your face, use the pointy end of the sponge to draw the contour with your product, and use the larger end to blend away any harsh lines.
Use It To Boost Your Skin Care
Nobody said the Beauty Blender is only supposed to be used for makeup. The Beauty Blender 'Nude' was originally designed for estheticians to apply skin care products quickly and evenly. Make sure you dampen the sponge before you use it to apply your pricey anti-aging serum and moisturizers. This way, the sponge won't soak the up the products, and your skin will thank you. This is a gentler way of applying skin care products and is a great technique for sensitive skin.
Did you know that different-colored Beauty Blenders serve different purposes? The signature pink one is called the Original, and it works wonders with any product. However, if you want to use dark foundations or self-tanners, it's best to go for the black Beauty Blender aka Pro as it is less prone to staining. The white sponge (or Pure) is dye-free and designed specifically for applying skin care products like moisturizers and serums.
Each time you finish using your Beauty Blender, clean it with a pea-sized amount of baby shampoo and water or with the Beauty Blender cleaning solution. Warm water works best to kill germs and bacteria that tend to build up over time. In case you were wondering about how to store beauty blender, make sure it's fully dry before you store it back in its container. Yes, the container is designed for storage. Besides, storing the sponge in a dark and damp environment is an invitation for mold and bacteria.
[ Read: How To Clean Your Beauty Blender ]
Ladies, the Beauty Blender works beautifully with literally any product. Nothing breaks down its fibers. However, you should avoid using strong solutions that contain alcohol, acetone, or other toxic chemicals.
Correct Mistakes Using A Dry Beauty Blender
Your Beauty Blender can help save the day if you make an error while doing your makeup. If you've got too much of a flush going on on your cheeks, use a dry Beauty Blender to soften out the color. You can also clean up any eyeshadow fall-out effectively.
Reuse Your Old Beauty Blender
Even though you keep your Beauty Blender nice and clean, it is recommended to replace it every three months. And once you hit the three-month mark, you can use it for other cool things like creating ombre nail art designs or removing makeup and deodorant stains from clothes. You can always find interesting ways to re-purpose that old egg.
The Beauty Blender has indeed revolutionized makeup application. Who knew that this little sponge would have such a massive impact on the beauty world? What do you think? Are you going to run out and buy one for yourself? Let us know in the comments section below.
Recommended Articles:
The following two tabs change content below.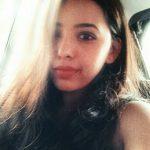 Esha Saxena is a writer, journalist, and a full-time wallflower. She holds a Master's degree in Media and Mass Communication and firmly believes that makeup is nothing less than art. Combining her love for writing with her passion for makeup, she brings to you reviews, techniques, and her ever-growing knowledge on this form of art. In her spare time, she loves reading, listening to obscure indie bands, and writing poetry – all of this while being a crazy dog lady.