How Beneficial Is Baking Soda For Your Hair?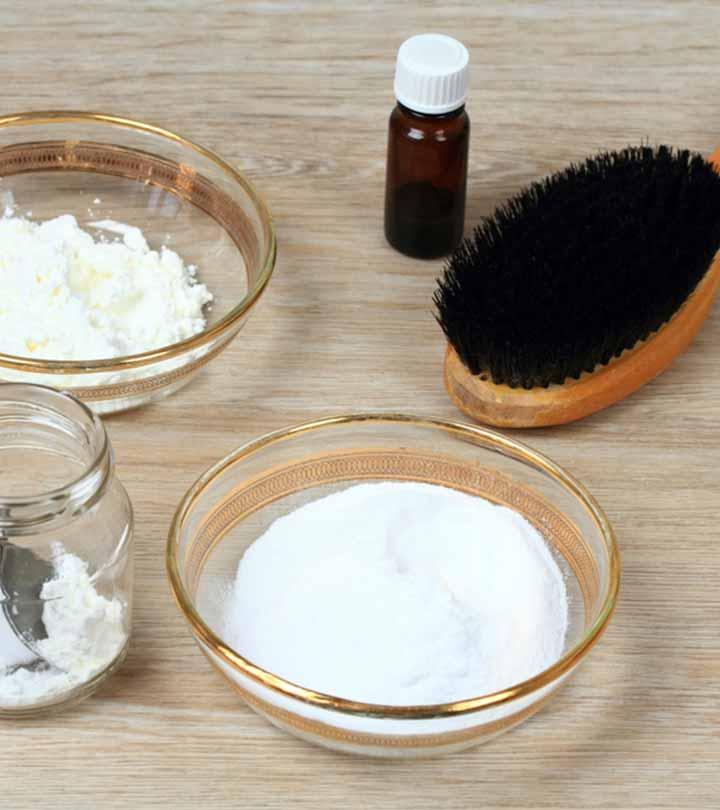 784791
When it comes to taking care of your hair naturally, there's ample advice available at the click of a button. Lately, with the no-poo trend catching people's attention across the globe, they are ready to try out natural products that steer clear of harmful chemicals.
One such ingredient that is rapidly finding a place as a hair-clarifying agent nowadays is baking soda. From cleaning the kitchen to making your delicacies rise in the oven – people have been using baking soda since olden times as a multipurpose ingredient. But, is it truly good for your hair too?
In this article, we find out the science behind this versatile ingredient and evaluate the benefits and risks associated with using baking soda for hair.
The Science Behind Baking Soda
Baking soda or sodium bicarbonate contains only one compound – NaHCO3 – which includes sodium and bicarbonate ions.
Baking soda has a pH of around 9, which neutralizes acid and combines to form carbon dioxide gas.
The normal, healthy pH of our scalp is between 4 and 5, which is slightly acidic (1). Due to its high alkalinity, you have to be cautious with baking soda. Though it can be good for you, it can also easily disrupt the pH balance of the scalp if used incorrectly or too often.
Before learning about the correct way of using baking soda for hair, let's check out the ways it can benefit your locks.
Is Baking Soda Good For Your Hair?
Although not backed by medical or scientific evidence, many people report favorable results after washing their hair with baking soda. Here are a few benefits of baking soda for your hair:
1. Acts As A Cleansing Agent
Washing hair with baking soda may remove all types of dirt, oil, and build-up from your hair, thus leaving it squeaky clean. It is similar to what a clarifying shampoo does. It also helps remove any product or oil build-up that your scalp accumulates over time due to using multiple hair care products.
Also, if you have spent time in the pool lately, baking soda helps you get rid of all the damaging chlorine from your hair.
2. Works As A Scalp Scrub
The powdery particles of baking soda assist in exfoliating the scalp, helping to scrub off the dead skin cells and debris from it.
3. Free Of All Chemical Additives
Using baking soda for your hair wash also comes as a welcome alternative to commercial shampoos that are full of many harmful additives like parabens, silicons, artificial fragrances, colors, etc.
4. Neutralizes Odor
All that residue from oil and hair care products combined with sweat can result in an awful odor emanating from your hair. Applying baking soda helps absorb this hair odor.
Moreover, baking soda is extremely affordable and hassle-free. It is affordable because a 16-ounce pack of baking soda costs less than a dollar, and hassle-free because it is very easy to prepare and apply.
Read on to know how to prepare your DIY baking soda hair wash.
Washing Hair With Baking Soda: Easy DIY Recipe
You can make your own little concoction whenever you want to wash your hair with baking soda.
Baking Soda Shampoo Recipe
What You Need
Baking soda
An empty bowl or a spare bottle
Water
Essential oil (optional)
What To Do
Put one part of baking soda in the bowl/bottle.
Combine the baking soda with around four parts of water.
Add a few drops of essential oil.
Mix everything thoroughly.
How To Use
Wet your hair and apply the baking soda mixture from your roots to the tips.
Massage the mixture on your scalp using gentle circular motions.
Let the diluted baking soda sit in your hair for around one minute.
Rinse it off with water. Be sure to wash the baking soda out of your hair thoroughly.
Follow Up With Apple Cider Vinegar
Baking soda opens the cuticles of your hair way too much, which can weaken it by absorbing too much water (2). Thus, after washing your hair with baking soda, rinse it with apple cider vinegar (one spoon of ACV mixed with a glass of lukewarm water).
It is claimed that apple cider vinegar seals the hair cuticles, reduces frizz, and imparts shine. Since ACV is acidic, it can also help stabilize the pH balance of the scalp.
Before you use baking soda as shampoo, learn the correct method of using this natural cleansing agent to wash your mane.
The Correct Way To Wash Your Hair With Baking Soda
What you need to understand here is to use different quantities of baking soda at different times.
Initially, you need to clear your hair of all the silicones and hair products built up on your scalp and hair shafts. For this, you require one heaped tablespoon of baking soda mixed into a cup of water.
You may have to wash in this manner around 3-4 times until you feel your hair is clear of all the build-up and just sebum is evident on your hair.
Gradually, keep decreasing the amount of baking soda where you only use 1/2 or 1/4 teaspoon in a glass of water. This quantity will only target the sebum on your scalp without damaging it.
A successful baking soda hair wash routine can let you easily go a week with washing your hair with only plain water.
The internet is full of baking soda enthusiasts who swear by this natural hair cleanser. Still, it is critical to note some cases in which baking soda has caused a lot of damage to its users.
In the next section, you'll learn about the possible side-effects of using baking soda in your hair.
Side Effects And Risks Of Using Baking Soda For Hair
Using baking soda in your regular hair wash routine can cause irreparable damage to the hair. Due to its pH incompatibility with the scalp, baking soda may pose the following side effects:
The idea of the no-poo trend is to go natural and choose mild and gentle ingredients in your hair washing routine. Using baking soda is, of course, a natural alternative. But, it is also an aggressive cleansing agent.
It may strip your hair of all the natural oils present on your scalp, making it overly dry and brittle. So, if your mane is already on the drier side, make sure you skip this method.
The tiny baking soda crystals may cause abrasions on your scalp skin if massaged with force. Moreover, if you have delicate hair, it can tear the hair fibers and lead to hair loss and breakage.
People with sensitive scalps may experience scalp irritation and inflammation. Thus, people with dry scalp conditions like eczema or psoriasis are not recommended to use baking soda in hair.
Incorrect or regular use of baking soda can make your hair weak as it continually loses hydration in the process. Over time, it can damage the hair from within, resulting in hair fall and breakage.
Not Suitable For Color-Treated Hair
Baking soda hair wash does not go well with dyed or color-treated hair as it strips away the color from your tresses by going deep inside the hair cuticle. If you experience dryness or scalp irritation, you must stop using baking soda immediately.
You now know what baking soda does to your hair if used too frequently. But, does your hair texture affect the results? Let us find out.
The Effects Of Baking Soda On Different Hair Types And Textures
Due to the drying nature of baking soda, it is probably more effective on people with extra-oily hair.
You can also go for baking soda if you think you have been using lots of chemical-laden hair care products for a long time and have a lot of build-up in your hair.
Baking soda may also work well for fine and limp hair by giving it volume and texture. It may even help hold hairstyles in place.
On the contrary, it is usually not suitable if you have naturally curly locks. Curly hair is already prone to breakage and falling due to weak internal bonds. Anything that is drying for your hair will make your curls lose shape and definition.
If you are considering using baking soda as shampoo, you should first pay attention to the scientific evidence.
What Research Suggests
Research says that applying anything with a pH higher than 5.5 may damage the scalp (1). These products can also increase static and friction between the hair strands, leading to frizz and tangles.
Since baking soda has a way higher pH than your scalp, it can harm your tresses. Thus, before using baking soda to wash your hair, it may be wise to try some other alternatives.
Other Alternatives To Baking Soda For Hair
The American Academy of Dermatology suggests reaching for a product that goes well with your hair type before zeroing in on a hair wash method (3).
If you are looking for natural alternatives to add to your hair wash routine, there are gentler options you can pick depending on the following:
Your hair type – thick, thin, curly, wavy, or straight
Your scalp type – oily, normal, or dry
How strong your hair is
Hair products you use (heat styling, blowdryers, pollution exposure, etc.)
You can try the following hair care ingredients for a healthy, wholesome hair wash.
1. Aloe Vera
It is gentle on your scalp and stimulates hair follicles leading to hair growth. However, there is no scientific evidence to prove the same. It mostly suits all types of hair and especially works well to soothe dry, irritated scalp types. For better results, it is best to use fresh aloe vera juice derived directly from the plant.
2. Rice Water
Rice water made from brown rice stores many nutrients beneficial for hair care (4). It is said to not only strengthen the strands but also significantly improve the appearance of your hair.
3. Coconut Oil
As coconut oil easily penetrates the hair shaft, it is one of the most sought after options to seal moisture in your hair (5). It is good for people with dry and brittle hair. Use a moderate amount to avoid weighed down, oily-looking tresses.
4. Jojoba Oil
Jojoba oil is similar to sebum, a substance naturally produced by your scalp. As such, it can help maintain a healthy oil balance.
Bottom Line
The key takeaway concerning baking soda hair wash is that it can help cleanse your hair of all the build-up – if used correctly and on the right hair type. Frequent use of baking soda is not encouraged.
Ideally, baking soda should only be considered at times when your scalp really needs a deep cleaning, as in the case of a clarifying shampoo. It is best avoided if you have very dry hair.
Frequently Asked Questions
Can baking soda damage your hair?
Baking soda has a high pH level of 9, which can harm your hair. While baking soda may help remove excess oil, it can also strip the natural oil from your hair. This leads to fragile hair that breaks easily.
Can you leave baking soda on your hair overnight?
Leaving baking soda in your hair overnight will have a salt-like effect and further dry out your hair. Instead, you can leave it on for 1-3 minutes at the time of washing your hair.
Sources
Articles on StyleCraze are backed by verified information from peer-reviewed and academic research papers, reputed organizations, research institutions, and medical associations to ensure accuracy and relevance. Check out our
editorial policy
for further details.
Recommended Articles
The following two tabs change content below.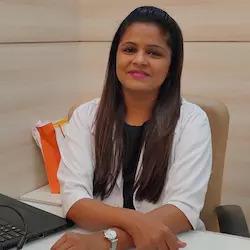 Dr. Shruti Chavan
( MBBS Dermatologist)

Dr. Shruti Chavan is a consulting dermatologist at Dr.Sheth's Skin and Hair Clinic since 6 years. She is a co-committee member of CDSI (Cosmetic dermatologist Society of India). She is highly skilled in non-surgical facial skin rejuvenation and face lift by the use of injection treatments and lasers. Dr. Chavan is well-versed with dermatological and aesthetic procedures. Her special interests...

more