How To Apply Concealer – A Step-By-Step Tutorial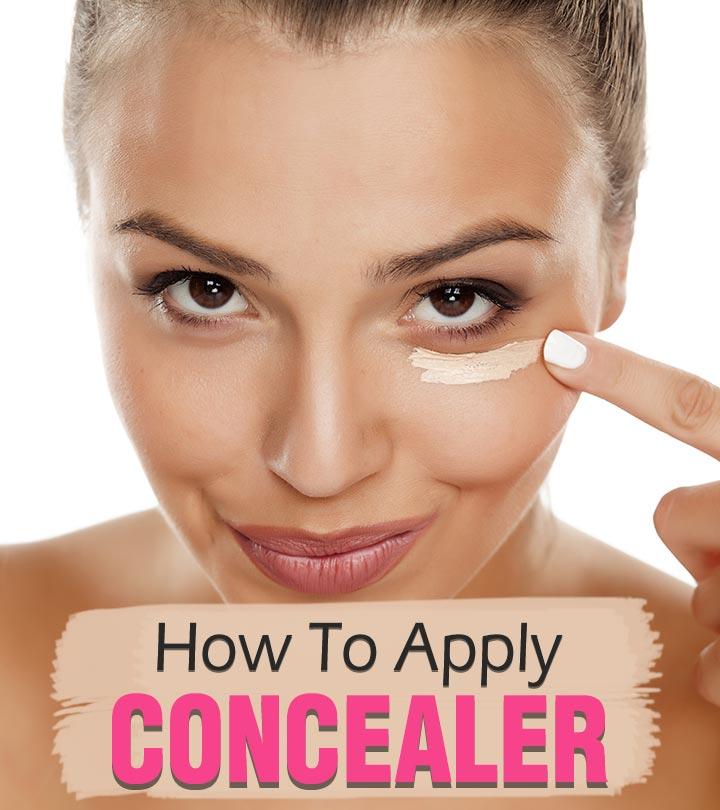 Ladies, what's the most essential makeup product you have in your makeup bag? For a lot of us, it's this magical, indispensable invention called a concealer. Even on the days we didn't sleep, we can fake a good night's rest with a little dab of it here and there. As soon as you apply concealer to some key areas of your face, your skin will instantly look better, and won't need coverage elsewhere. If you like to keep your makeup routine to a very minimal, a concealer is just what you need! We're going to give some necessary pointers on how to apply concealer correctly, and also how you can use it as your base (a.k.a foundation) for your makeup. But before we get into the tutorial, here's what you need to know.
Concealer 101: How To Choose Concealer Texture & Shade?
Firstly, your concealer's texture is as important as its shade. Secondly, you're going to need more than one kind of concealer to achieve the complexion of your dreams. The product that you use to cover your under eye dark circles is not the same you use to hide dark spots and blemishes. The area under your eyes will have some purple to it, and to combat that means using a concealer that has orange or peach tones to it. Try the Stila Correct and Perfect All-In-One Color Correcting Palette and the Maybelline Instant Age Rewind Eraser Dark Circle Concealer Treatment for your under eyes. This shouldn't be more than one or two shades lighter than your natural skin tone to avoid obvious white circles in the area.
To mask a blemish or dark spots, use a denser formula (that matches the shade of your foundation), and if there's redness in the blemish, a touch of green corrector will help neutralize the area before you go in with it. Try the M.A.C Studio Finish SPF 35 Concealer – this one's a full coverage, cult-classic formula.
How To Apply Concealer – Tutorial
Now that you have a fair picture of what you need to achieve a flawless base, here's a simple tutorial on how to apply concealer. Do you put concealer or foundation on first? Remember, if you're going to be wearing foundation, it's best to apply your foundation all over before applying concealer, since it helps cover up a lot of imperfections on its own.
[ Read: Best Lakme Concealers ]
Step 1: Prep Your Skin
Always start with a fresh slate! Cleanse, exfoliate, and moisturize your skin with a hydrating face cream, apply some primer and only then move on to your makeup.
Step 2: Cover Up Under eye Circles
How to apply concealer under eyes? Use a concealer that's not more than two shades lighter than your natural skin tone. What you want to do is brighten the area under the eye by creating two inverted triangles and blending them out using your brush or beauty sponge.
Step 3: Conceal Redness Around The Nose
If you have any redness or discoloration around the nose, the best way to apply concealer is to take a little amount and blend it out thoroughly.
Step 4: Hide Dark Spots And Blemishes
If you have acne scars or blemishes – layering on tons of foundation is not the solution. It's ideal to spot conceal these areas and let the rest of your radiant, healthy skin seep through. Use a small concealer brush and apply the product on to spots and buff over the areas, while blending it in the surrounding skin.
[ Read:How To Apply Foundation on Face – Step by Step Tutorial]
Step 5: Set Your Concealer
It's best to set your concealer using a powder sponge as this will prevent the product from budging. Take a little bit of powder on your sponge and gently pat it in the areas you applied your concealer. For the rest of your face, use a brush and gently apply the powder everywhere else for a natural-looking, matte and even finish.
Voila! Here's the final look!
How To Apply Concealer As Foundation?
You can double-up your concealer as a foundation owing to its versatility! So, if you've forgotten to stock up on foundation, don't panic! Here's how to apply concealer and using it to do your base.
Choose a formula that you like whether it's a cream or liquid concealer. Make sure you have two shades – one that matches your skin tone and one to brighten up key areas of your face.
Use a stippling brush because these brushes don't pick up too much product, and you don't want the face to look made-up and cakey.
Dip it in your concealer and start applying from your under eye area. You're now concealing and laying over your foundation at the same time.
Make sure you have an even amount of product and color all across your face and blend it out thoroughly.
Once you're done with this, use a bit of dusting powder with a brush, and apply it on all the necessary areas (just like how you would set your foundation.)
Now that your base is ready, you can go in with additional products like a blush or a bronzer and finish the look!
[ Read: How To Choose Concealers According To Your Skin Tone? ]
Tips: Choosing And Applying Your Concealer
Here are a bunch of tips and hacks that will come in handy when you're applying concealer. Also, take a look at how to use concealer to boost your makeup game. Let's take a look!
Foundation first, and then concealer – if you use foundation, apply it first so you won't have a lot of concealing to do. Also, if you apply concealer first, you'll remove most of it while applying foundation.
Never skimp on quality when it comes to concealer. Invest in a good product that will go on smoother and is less likely to dry and cake off. Try Bobbi Brown Creamy Concealer Kit, which is a two-toned concealer, so you get the best of both worlds with one product.
To prevent your eyeshadow from fall-out and fading, use your concealer to prime your eyelids first.
Use a peach-toned concealer for blue or purple under-eye circles. Use a yellow-toned concealer to even out your skin tone. And use a green concealer for red spots and blemishes.
If you want to prevent your concealer from creasing around your eyes, blot the area with a tissue after application to prevent it from settling in the creases around your eyes.
You can also use concealer as a base to make your lipstick shade pop.
To prevent your lip color from bleeding, line your lips with a bit of concealer using a fine-tipped brush. Your lips will also look extra defined after this one simple step!
A concealer makes life a lot easier, and it's such a staple! It's fine to use on its own and skip foundation completely (if you like to keep it real simple). Also, if you are only a beginner, we hope this article helps you get the technique right! Do you have any personal hacks on how to apply concealer, and which one do you use? Let us know in the comments section below.
Recommended Articles:
The following two tabs change content below.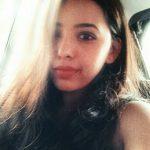 Esha Saxena is a writer, journalist, and a full-time wallflower. She holds a Master's degree in Media and Mass Communication and firmly believes that makeup is nothing less than art. Combining her love for writing with her passion for makeup, she brings to you reviews, techniques, and her ever-growing knowledge on this form of art. In her spare time, she loves reading, listening to obscure indie bands, and writing poetry – all of this while being a crazy dog lady.