How To Use Eucalyptus Oil For Sinus Congestion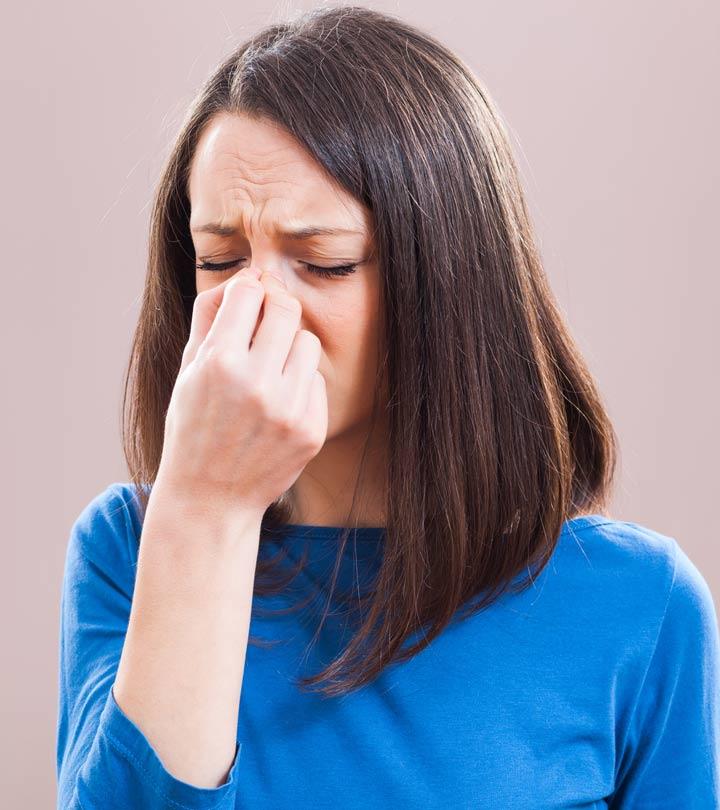 Sinus congestion is uncomfortable to deal with. You find it difficult to breathe and sleep, your nose is either blocked or runs constantly, and you have throbbing pain around the eyes, headache, irritation in the throat, and cough. This congestion goes away on its own. However, you can use certain natural ingredients to ease pain and congestion. Eucalyptus oil is one such remedy. In this article, we have discussed how you can use eucalyptus oil for clogged sinus. Keep reading to know more.
Is Eucalyptus Oil Good For Sinus And Nasal Congestion?
Eucalyptus (Eucalyptus globulus) is widely used for medicinal purposes. Various parts of the eucalyptus tree, like the bark, leaves, and root, are used for medicinal needs.
Eucalyptus essential oil is extracted from the leaves of the tree. This oil is known for its robust healing properties (1), (2).
Eucalyptus oil is used to get relief from nasal congestion and sinus inflammation. It contains 1, 8-cineole, which was found to help reduce nasal congestion (3). The oil also possesses analgesic and anti-inflammatory properties (4), (5). This can help reduce inflammation in the sinus cavities and reduce pain.
Caution: Eucalyptus oil can be quite strong in its pure form. Hence, ensure you dilute it before applying it to your skin.
Ways To Use Eucalyptus Oil To Treat Sinus And Blocked Nose
There are two main ways of using eucalyptus oil to treat sinus and nasal congestion.
1. Steam Inhalation
Eucalyptus essential oil is a good antiseptic. Steam inhalation of the oil is considered beneficial for nasal congestion (5). This method may help in relieving cold, blocked nose, and headache.
You Will Need
Eucalyptus essential oil
A tub of hot water
What You Have To Do
Pour a few drops of eucalyptus essential oil in a tub of hot water.
Lean over the tub and inhale the steaming vapor.
Repeat this for a few minutes or until you experience relief.
How Often You Should Do This
Do this 2 times a day.
2. Dilution
Anecdotal evidence suggests that the dilution method may be convenient when the nose blockage or sinus is quite intense. In this method, carrier oil is used with eucalyptus oil. The carrier oil may make the effect of the essential oil more tolerable.
You Will Need
1-5 drops of eucalyptus oil
1 ounce of a carrier oil (Olive oil or almond oil)
What You Have To Do
Mix a few drops of eucalyptus oil and the carrier oil.
Apply the mixture topically on the chest and throat.
How Often You Should Do This
Apply the oil once a day.
Though many practice the topical application of pure eucalyptus oil for relief from sinus and clogged nose, it is not safe as it can burn the skin. It is important to always dilute the oil in a carrier oil before using it.
There are certain precautions one should take while using eucalyptus oil.
Precautions
Eucalyptus oil in the raw form can burn one's skin. It might prove to be harmful to people with sensitive skin and skin issues.
Eucalyptus oil should not be used by kids. Exposure to the essential oil may cause poisoning in infants and children (6).
Pregnant women should avoid using oil.
If you have sinus congestion, make sure you follow a healthy diet. Drink warm fluids to help thin the mucus and ease the blockage. Use eucalyptus oil in any of the above-mentioned methods to relieve sinus and nasal congestion. If your problem persists, consult a doctor for treatment.
Sources
Articles on StyleCraze are backed by verified information from peer-reviewed and academic research papers, reputed organizations, research institutions, and medical associations to ensure accuracy and relevance. Check out our
editorial policy
for further details.
Recommended Articles:
The following two tabs change content below.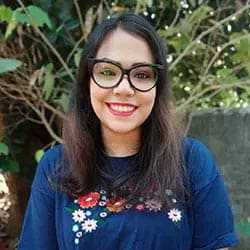 Sucharita Mishra has a Master's degree in Biotechnology and specializes in writing on Health and Wellness. She has worked on determining various heavy metals present in green tea for her Master's dissertation at CSIR- CFTRI, Mysuru. After completing her degree, Sucharita decided to pursue her passion for writing. She is addicted to all things black and aspires to become a bat one day.