Konjac Sponge: What Is It, How To Use, And Helpful Tips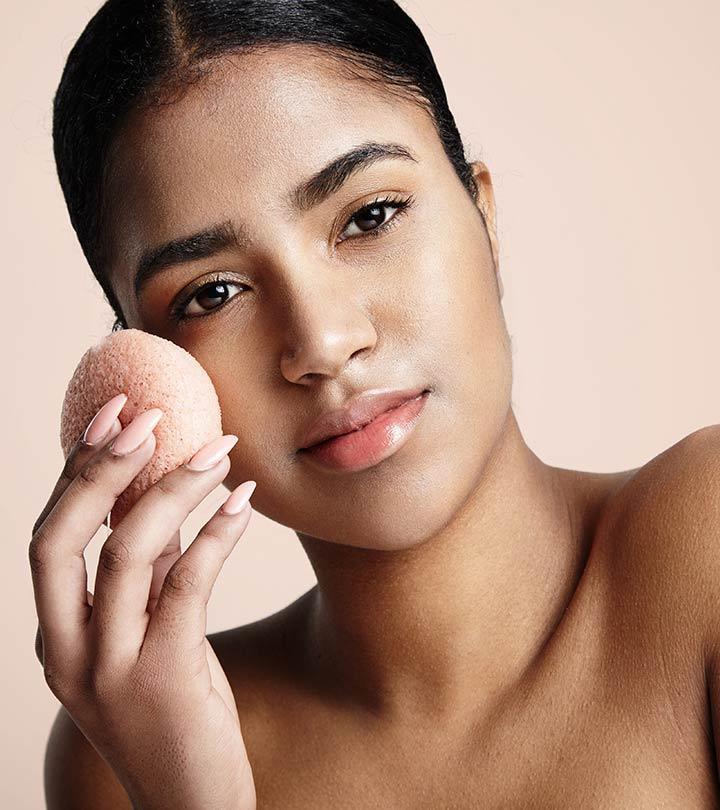 Have you chanced upon a strange-looking sponge in the aisles of Ulta or Sephora and wondered what it is? Has it also popped up on your Insta-feed? If yes, it looks like you've come across Konjac Sponge.
Beauty bloggers all over the world have picked it up. And, for once, it's not a random fad the beauty industry is trying to shove down our throats. This 100-year-old skin care tool is organic and natural, and it will change the way you clean your face. Read on to find out all about this magic sponge!
What Is A Konjac Sponge?
A konjac sponge is a body and face cleansing sponge that is made from the roots of the Konnyaku plant. This plant is native to the Asian continent and is mostly found in Japan. In fact, konjac fibers have been around for over a 100 years. These fibers are completely organic and suitable for all skin types.
While some konjac sponges are made from elephant yam, most of them are made from the konjac plant. Konjac powder is mixed with calcium hydroxide, heated, frozen, and dried to achieve the sponge-like material. This sponge can be molded into different shapes. Small sponges are for the face, while the big ones are for the body.
You must be wondering, what's so special about a simple plant-based sponge? You'll be surprised to know all the great things it does for your skin. Check out the next section to find out more!
Why A Konjac Sponge Works?
Konjac is loaded with vitamins A, B, C, D, and E, proteins, minerals, antioxidants, and essential fatty acids that are beneficial for your skin. It is also completely organic and does not contain any synthetic ingredients.
The texture of the sponge is soft but coarse, which is perfect for everyday exfoliation. The alkaline property of the sponge helps maintain the pH balance of your skin.
Konjac sponges contain ingredients like activated charcoal, red clay, and green tea that are highly beneficial for your skin.
There are different types of konjac sponges available for different skin types.
Konjac is extremely gentle, so it is suitable for all skin types. It helps clear the bacteria from the topmost layer of acne-prone skin. It exfoliates sensitive skin gently, without causing redness. It also helps reduce dry patches on the skin.
Does that sound too good to be true? I assure you that it is not! Let's check out how you can use a konjac sponge to get amazing skin.
How To Use A Konjac Sponge
Soak the konjac sponge in a bowl of water for about 10-15 minutes before you use it. This will soften the sponge. Squeeze out the excess water before you start using it.
Whether you use it on your face or body, remember to soak it in water for some time.
Use a facial scrub along with the konjac sponge to exfoliate your face in a circular motion. This is the perfect way to remove dead skin cells gently.
You can use a konjac sponge with face wash as well. Take a dime-sized amount of face wash and lather it on your face. Then, massage your face with the sponge for a minute before rinsing off the face wash. Follow up with a toner and a moisturizer.
Replace your loofah with a konjac sponge to wash and massage your body. It gets rid of tan, improves blood circulation, reduces dryness and flakiness, and softens your skin.
You can rub it on your knees and elbows to reduce ashiness.
Yes, konjac sponges can transform your skin care routine (and skin!) completely. But, to get the most out of them, you need to take good care of them. Here's how you can take care of your konjac sponge.
How To Take Care Of A Konjac Sponge
Rinse the konjac sponge with water after every use and let it dry in a cool place.
Soak the sponge in hot water once a week to sanitize it thoroughly.
A konjac sponge starts to disintegrate and lose its shape after about 6-7 weeks. You will also not be able to squeeze water out of it. Therefore, replace it within this time period.
You can compost your used konjac sponges as they are biodegradable.
Once you start using a konjac sponge, you will never turn back to any other cleansing brushes or washcloths. It will be a great addition to your cosmetic closet without costing a bomb. If you still have any questions, drop a message in the comments section below, and we'll get back to you!
Expert's Answers For Readers' Questions
How do you disinfect a konjac sponge?
There are three ways you can disinfect a konjac sponge:
After rinsing out all the soap, put it in a zip lock and store it in the refrigerator.
Soak the sponge in hot water (not boiling) for a few minutes and leave it out to dry.
You may also put the sponge in a glass bowl full of water and microwave it for 30 seconds.
Can konjac sponges be used to exfoliate?
Yes! In fact, konjac sponge is known for its gentle exfoliating properties and clearing up all the dead skin cells accumulated on your face.
The following two tabs change content below.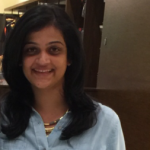 Latest posts by Pratima Ati (see all)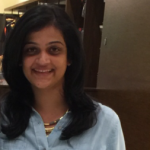 Pratima Ati
After working in Marketing and Business Development for a few years, Pratima Ati jumped ship to pursue two things she loved – fashion and writing. She's now a full-time Fashion & Lifestyle writer and has never looked back ever since. She sleeps early, reads often, and when she can't, she finally gives a closure to all the characters living in her drafts. Sometimes, they pass off as poetry too! That, and her training in Indian classical music and playing (learning) the veena keep her sane, civil, and bearable.