Leave-In Conditioner: Benefits, How To Use, And Precautions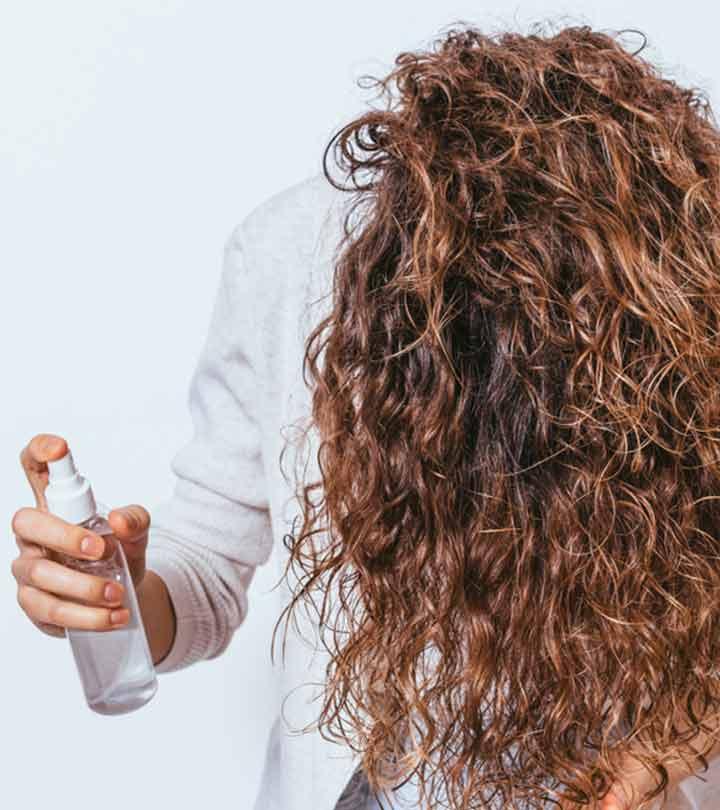 What do you do when your hair looks dry and unmanageable even after applying many hair products? At that point, instead of blaming your high-end products, start pampering your hair with some extra moisture in the form of a leave-in conditioner. Leave-in conditioners can protect your hair from damage, help in detangling it, and combat frizz. These are must-have hair care products to add to your hair routine as they are extremely useful if you have dry, damaged, or frizzy hair. In this article, we have discussed the benefits of leave-in conditioners, how to use them, the differences between regular and leave-in conditioners, and some potential side effects. Scroll down to know more!
What Is a Leave-In Conditioner?
Leave-in conditioner is an added step after washing and conditioning your hair. It is usually applied to towel-dried hair before styling. It moisturizes your hair, protects it from heat damage, and offers a level of detangling to effectively style your hair. Unlike regular conditioner, leave-in conditioner is not rinsed out of the hair. You can use these no-rinse conditioners on nearly every hair type.
Check out some more benefits of leave-in conditioners in the next section!
Benefits Of Leave-In Conditioner
Leave-in conditioners increase the moisture level in your hair which, in turn, helps in improving the overall health of your tresses. Listed below are the benefits of using leave-in conditioners.
1. Moisturizes Dry Hair
If you have dry hair, using a leave-in conditioner is the best option. It provides intense moisture to your hair and makes it stronger. Leave-in conditioners contain humectants that provide hydration to dry, fragile strands. If you want to buy a leave-in conditioner, choose a water-based formula that penetrates hair strands more easily than oil-based ones.
2. Detangles Knotted Hair
Leave-in conditioner is the best hair care product for detangling your unruly and knotted hair. It contains ingredients that smoothen your hair. It helps reduce hair breakage and makes your hair soft. Also, it also makes it easy to style your hair.
3. Protects Hair From Environmental Damage
Environmental factors – like too much exposure to the sun – can dehydrate your hair, causing color fading and split ends. Leave-in conditioner coats every strand to protect your hair from cold and dry air. Also, apply a leave-in conditioner before hitting the swimming pool as it will prevent chlorine and salt from damaging your hair.
4. Makes It Easier To Style Your Hair
Leave-in conditioner can improve the manageability of your hair, making it easier to style with heat styling tools like curling irons and flat irons. The ingredients in leave-in conditioners smoothen your hair. Furthermore, it provides flexible hold and bounce to your curls.
5. Acts As Barrier Against Heat
To protect your hair from heat damage, apply a heat protectant before blow-drying, curling, or straightening it. Then, apply a leave-in conditioner to retain the moisture in your hair and prevent split ends.
6. Adds Luster to Color-Treated Hair
Leave-in conditioner revitalizes and smoothens damaged color-treated hair and protects it from the harmful sun rays that can lead to dullness and discoloration. It improves the appearance of your hair color and leaves your tresses with a gorgeous shine. There are special leave-in conditioners that are formulated for color-treated hair to seal the color and make it last longer.
7. Combats Frizz
If you have dry and frizzy hair, adding a leave-in conditioner to your hair care regimen will improve its condition. A good leave-in conditioning treatment provides long-lasting frizz control by locking moisture in the hair shaft. Also, these conditioners help tame the flyaways caused by static electricity.
Leave-in conditioners detangle knotted hair and moisturize dry hair. But, how do you use it properly? Keep reading to find out!
How To Use A Leave-In Conditioner
Leave-in conditioner is applied after washing your hair. It can replace the regular conditioner that you are used to in the shower, but you can use both if you want — especially if your hair is particularly dry or damaged. Follow our step-by-step guide on using a leave-in conditioner like a pro.
Step 1: Rinse Your Hair
Start off by washing and conditioning your hair. Use a shampoo and conditioner that are specifically formulated for your hair type and that coordinate with the leave-in conditioner you are going to use.
Step 2: Apply Leave-In Conditioner
Follow the instructions that are listed on the bottle and apply the leave-in conditioner to your hair accordingly. While applying, avoid the roots and focus more on the mid-length and ends of your hair to avoid a greasy look. Generally, a little product will go a long way. However, if you have long hair, you may need to use more.
Step 3: Comb Your Hair
Try to use a wide-toothed comb to detangle your hair while it is wet. Your hair is more prone to breakage when it is wet. So, comb your hair gently after applying a leave-in conditioner to remove all the knots and tangles.
Step 4: Style Your Hair
Your hair is now tangle-free, silky soft, and ready to style. You may now blow-dry it or let it air-dry, depending on your preference.
Not all leave-in conditioners have the same formula. So, you should be aware of the points to consider to choose the best one for your hair's needs. Let's find out more in the next segment. 
What Should You Look For In a Leave-In Conditioner?
This really depends on your hair type. Leave-in conditioners come in different formulas, like sprays, balms, oils, and creams.
If you have fine hair, use a lightweight spray that won't weigh it down and, instead, will make it silky and smooth.
If you have dry and damaged hair, choose a creamy, nutrient-rich leave-in conditioner with moisturizing properties.
For color-treated hair, go for sulfate-free and color-safe formulas.
You should also look out for ingredients like botanical extracts, antioxidants, natural oils, vitamins, and heat-protectant properties.
Check out the next section to learn more about when to apply a leave-in conditioner to your hair.
When Should You Apply Leave-In Conditioner To Your Hair?
Apply leave-in conditioner after you wash and condition your hair. Since you don't need to wash out leave-in conditioner, you can simply apply it to your wet hair.
If you apply leave-in conditioner before going to bed, your strands will absorb it while you sleep.
You can also apply it before blow-drying or heat styling your hair to protect it from heat damage.
Leave-in conditioners are different from regular conditioners in their formulations. Scroll down to know more!
How Is Leave-In Conditioner Different From Regular Conditioner?
Leave-in conditioners have lightweight formulas that don't weigh down your hair. They provide a detangling effect to help with combing and tend to be used right before you style your hair.
Regular conditioners are applied to wet hair after it has been washed with shampoo. They are also rinsed out after 3-5 minutes. Leave-in conditioners, on the other hand, do not need to be rinsed out. They can also be applied after conditioning your hair with a regular conditioner.
Listed below are some hair care tips for when you use a leave-in conditioner. Check them out!
Tips For Using Leave-In Conditioner
Figuring out your hair type is the first step to finding the perfect leave-in conditioner. Some conditioners are made specifically for colored hair, damaged hair, dry hair, etc. So, you need to get the one that will suit your hair type perfectly!
Choose a specific leave-in conditioner formula that works best on your hair type. Knowing what conditioner works for your hair type is important. A light leave-in spray will is ideal for fine hair. For medium to thick hair, a cream or gel-based leave-in product will be better to handle all the volume.
Don't use leave-in conditioner every day. It may seem like daily conditioning is great for your hair, but the truth is that it can leave behind loads of build-up on your hair and scalp. Just apply leave-in conditioner once or twice a week. Furthermore, applying too much leave-in conditioner also leads to build-up on your hair and makes it dull and unmanageable.
But before you start using it, should you be aware of any side effects of using leave-in conditioners? Scroll down to know more.
Precautions And Side Effects
Leave-in conditioners do run a few risks. Allergic reactions to the ingredients in the leave-in conditioners are very rare, but they can happen. If the product is irritating your scalp, rinse your hair immediately and discontinue use. Try not to get any leave-in conditioner in your eyes, as it can burn. People with oily hair should avoid using leave-in conditioners because it can make your hair even oilier.
Leave-in conditioner adds moisture and helps detangle your hair. It can be especially beneficial if you have dry hair or use heat-styling tools regularly. They are ideal for smoothening frizzy, dry, or damaged hair and keeping your locks silky. Try out the tips listed above to experience silky smooth hair!
The following two tabs change content below.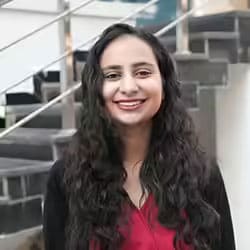 Arshiya Syeda is an editor and certified counselor. Ever the lover of the written word, she served on the editorial boards of her school and college newsletters. Writing articles on hairstyles, hair care, and nutrition helped her combine her love for reading, writing, and research. As an editor, she helps her team members deliver polished and meticulously researched content. Arshiya is fluent in English, Urdu, and Hindi and aims to become a multilinguist by learning German and teaching herself American Sign Language (ASL).