How To Use Lemon Juice For Acne Scars?
Do you have acne scars that you want to get rid of? Have you been trying OTC medications but got no results? Then lemon juice is what you must use.
Lemon contains antibacterial, exfoliating, skin-lightening, and astringent properties, and is rich in vital nutrients such as Vitamin C and citric acid. All these make it super-effective for curing acne and eliminating the scars that it causes.
Are you interested in knowing more? Keep reading.
How To Use Lemon Juice For Acne Scars
Lemon contains antioxidants that go by the name bioflavonoids (1). These antioxidants help in treating myriad health conditions varying from simple cold and flu to more complex ailments such as scurvy. Also, as mentioned already, lemon has properties that help in lightening the skin that makes acne scars less visible. Here are a few ways to use this beneficial juice to help remove those pesky marks from your face:
1. Lemon Juice And Yogurt
Both lemon and yogurt do wonders for your skin, and together they can help you get rid of the ugly acne scars. All you need to do is:
Mix lemon juice and yogurt in a bowl.
After it is mixed well, take a cotton ball and dip it into the mixture.
Squeeze out the excess solution and apply it all over your face, concentrating on areas that are affected by acne.
Leave it on for 20 to 30 minutes to allow your skin to absorb its goodness.
Rinse it off with cold water and gently pat your skin dry with a soft towel.
Repeat this every day to treat acne and remove those scars as well.
Lemon juice helps in curing acne and lightens your skin while yogurt has a soothing effect on your skin, especially over the areas that are inflamed.
[ Read: Ways To Use Baking Soda For Treating Acne ]
2. Lemon Juice, Rose Water, And Cucumber Juice
This is an acne scar removing treatment that does your skin a lot of good. You not only eliminate scars, but also gain bright, fresh skin that is always radiant. All you need to do is:
Mix equal parts of lemon juice, rose water, and cucumber juice in a bowl.
Apply the natural solution all over your face, concentrating on the acne-affected areas.
Leave it on for 10 to 15 minutes.
Rinse off with cold water and pat dry.
Repeat this every day to get rid of acne scars quickly.
Lemon juice lightens your skin, especially those areas with scars, while cucumber juice soothes it. Rose water ensures that your skin does not get too dry and makes it soft and glowing as well.
[ Read: How Rose Water Can Help Treat Acne ]
3. Lemon Juice And Egg Whites
Lemon juice and egg whites have a wonderful effect on skin that is affected by acne. They help in decreasing redness and remove the scars as well. To use this effective remedy, all you need to do is:
Take equal amounts of lemon juice and egg whites in a bowl.
Whisk well to make sure that the two components blend properly.
Apply this mixture on areas with acne scars and leave it on overnight.
Rinse off the next morning and gently pat dry.
Repeat this treatment regularly to clear any scars caused by acne, and get bright, clear skin.
[ Read: Ways To Use Camphor Oil For Treating Acne ]
This mask is a fantastic way to get rid of acne scars and to lighten your skin as well, so that your face is unmarred by any marks.
There are many other ways to use lemon juice for acne scars. You can mix it with herbs like mint or basil as well as honey to make a natural remedy for this problem. Forget about all those commercial products with fancy advertisements that promise you a quick cure; they hardly work. Instead, choose an all-natural, inexpensive remedy like lemon juice on acne scars and gain beautiful skin without any blemishes.
We hope this post has helped you. Please give your feedback by commenting in the box below. We would love to hear from you!
Recommended Articles

The following two tabs change content below.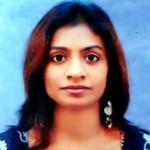 Latest posts by Maanasi Radhakrishnan (see all)