 If you use active skincare ingredients in your skincare routines, you would be well aware of salicylic acid and glycolic acid. However, a more potent skincare acid fast coming to light is succinic acid. It promises to help treat multiple skin issues.
Would you like to know what this acid is all about and how it delivers benefits to your skin? In the upcoming sections, we will discuss everything there is to know about this acid and how you can use it right. Read on.
What Is Succinic Acid?
Succinic acid is found naturally in amber and sugarcane and can be obtained through the process of fermentation for commercial use. Although it is not backed by enough scientific research yet, succinic acid is being compared with salicylic acid by skincare enthusiasts. While its application and benefits are under analysis, it is already being used actively in the food and pharmaceutical sector for different purposes (1).
Succinic acid was found to be soluble in ethyl esters, methanols, ethanols, and more. The acid was also found to mix well with water (2).
In the next section, we will explore certain purported benefits of succinic acid.
Can Succinic Acid Treat Acne, Fine Lines, And Wrinkles?
Succinic acid is among the four fatty acids with short chains that can inhibit the growth of P. acnes, the bacteria responsible for acne (3).
Succinic acid may also help control the appearance of wrinkles and fine lines on the face. However, there are no confirmed scientific studies to back this statement. Indirect findings can be linked to the use of honey, which contains succinic acid, to treat wrinkles (4).
Succinic acid is also thought to control sebum production on the skin, balance the skin pH levels, and decongest the skin pores. Consequently, the use of succinic acid has been linked to the reduction of blackheads and acne marks. However, research is limited in this regard.
Here are some other potential benefits of succinic acid on your skin. These are yet to be backed by concrete research:
 May slough away dead skin cells
 May target blemishes and make skin clearer
 May offer antibacterial and antimicrobial benefits
 May prevent collagen breakdown
The acid seems to have some benefit for oily skin. It also may clear pores. In the next section, we will discuss the right way to use it in your skincare routine.
How Do You Use Succinic Acid In Skincare?
Succinic acid is not available as a standalone ingredient. It comes as an ingredient in a skincare product. The right way to use the product is as a treatment step in your skincare routine. You can apply it under your moisturizer where it can penetrate your skin's deeper layers.
But is succinic acid suitable for all skin types?
Is Succinic Acid Suitable For All Skin Types?
Succinic acid is known to exfoliate the skin gently. As a result, you may, if at all, experience very little irritation. The acid seems to be most ideal even for those with sensitive skin or who are prone to acne.
However, there are no proven side effects of succinic acid. Unless someone has a specific allergy to the acid, just about anyone can make use of it. But you can still perform a patch test to check how your skin reacts to the acid. If you experience any adverse reactions to succinic acid or are unsure if you must use it, consult a dermatologist.
Some believe succinic acid, when combined with hyaluronic acid, can give great results. How far is this claim true?
Succinic Acid And Hyaluronic Acid: The Cosmetic Uses
Using hyaluronic acid and succinic acid together may have significant results on the skin. These include added moisturization, skin lifting, and smoothening of the skin texture. It also helps exfoliate the skin. Over time, this combination can also reduce skin hyperpigmentation (5).
Final Words
Research on succinic acid is still minimal. However, its use does not seem to cause any major side effects. You can use products containing this acid and experience the basic benefits of clear pores and exfoliated skin. Combining it with hyaluronic acid seems to offer added advantages. But should you experience any adverse effects, stop use and speak to your doctor.
Expert's Answers For Readers' Questions
What is the order in which succinic acid should be applied to the skin?
Start with cleaning your skin with a gentle cleanser. Top it with any hydrating serum, if needed. Succinic acid should be applied at this stage and then layered with a hydrating moisturizer. Maintain a gap of a few minutes between each step of the routine to ensure optimum penetration of the acid into your skin.
Is succinic acid indicated to be harmful in any way?
Succinic acid is generally safe for all. It may cause mild irritation in some. Hence, ensure it does not get into your eyes.
What is bio-succinic acid?
Traditionally succinic acid is produced synthetically by the distillation process. Considering it to be somewhat expensive, various new methods have evolved for the production of bio-succinic acid. It uses a biotechnological approach to develop the acid that is considered less expensive compared to its synthetic variant.
Does succinic acid perform better with salicylic acid?
There is no evidence to suggest that the two products can be used together. Stay safe and avoid use.
Is it advisable to use over-the-counter products that contain succinic acid?
While there are several over-the-counter products with succinic acid available today, it is recommended you consult your dermatologist to understand what you can apply to your skin.
Recommended Articles
5 Sources
Articles on StyleCraze are backed by verified information from peer-reviewed and academic research papers, reputed organizations, research institutions, and medical associations to ensure accuracy and relevance. Check out our editorial policy for further details.
The following two tabs change content below.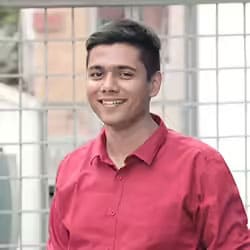 Ravi Teja Tadimalla is an editor and a published author. He graduated from SRM University, Chennai, and has been in the digital media field for over six years. He has a Professional Certificate in Food, Nutrition & Research from Wageningen University. He considers himself a sculptor born to chip away at content and reveal its dormant splendor. He started his career as a research writer, primarily focusing on health and wellness, and has over 250 articles to his credit. Ravi believes in the great possibilities of abundant health with natural foods and organic supplements. Reading and theater are his other interests.