How To Use Tea Tree Oil For Mole Removal
If you are someone who finds moles unattractive, this article is a must-read for you. While moles are not exactly dangerous, they might make you a bit conscious about your appearance, especially if you have them on your face, neck, or any other exposed parts of your body. Don't worry, there are plenty of ways to remove them naturally. And the magic ingredient that works the best for mole removal is tea tree oil. Scroll down to find out how it helps.
Table Of Contents
What Are The Benefits Of Using Tea Tree Oil?
Does Tea Tree Oil Remove Moles?
How To Use Tea Tree Oil For Mole Removal
How Long Does It Take To Remove Moles Using Tea Tree Oil?
A Few Precautions To Take While Using Tea Tree Oil For Mole Removal
What Are The Benefits Of Using Tea Tree Oil?
Tea tree oil is extremely versatile. You can use it for treating a wide range of skin, nail, and hair-related concerns. Whether it is acne removal, treating nail fungus, or accelerating wound healing – this single ingredient can solve multiple issues. And that's due to the following reasons:
1. It Helps Reduce Inflammation
Tea tree oil not only inhibits infection in wounds but also promotes healing by reducing inflammation. It is antimicrobial and can prevent a wide range of skin issues, including contact dermatitis (1), (2).
2. It Is A Very Good Disinfectant
Be it broken skin or a minor scrape, bacteria and virus need a small entrance to get into your bloodstream and cause infection. Tea tree oil can help disinfect cuts, wounds, broken skin, and abrasions, thus preventing infection (3).
3. It Prevents Acne Breakouts
Studies have proved that tea tree oil can reduce the severity of acne, and this makes it one of the most potent weapons in your skin care arsenal. A study showed that 5% tea tree oil was more effective in reducing acne as compared to a placebo (4).
4. It Is Effective In Treating Nail Fungus
Fungal infections are very common, and tea tree oil is pretty effective in controlling such infections. Whether you use it alone or combine it with any other ingredient, it works quite well in treating fungal infections (5), (6).
Now, the question is, can tea tree oil remove moles? Let's find out!
Does Tea Tree Oil Remove Moles?
Well, there haven't been enough studies on the effectiveness of tea tree oil in removing moles. However, the proponents of tea tree oil claim that this is indeed a no-risk treatment option for mole removal. From anecdotal evidence, it seems that the oil is beneficial in removing moles that are not malignant or deeply embedded in the skin. Moreover, tea tree oil has been used for treating warts, skin tags, and moles for ages. When you apply it, it dries out the mole, making it fall off on its own.
Moles that do not have deep roots and are more shallow respond pretty well to tea tree oil. The time it takes to cure the issue depends on the size of the mole.
Now, what are the ways to use tea tree oil for mole removal? Let's take a look.
How To Use Tea Tree Oil For Mole Removal
There are specific ways of using tea tree oil to get rid of moles, and they are pretty easy. Here's a step-by-step guide:
Method 1
Take a small cotton swab and
pour tea tree oil on it (undiluted).
Place the cotton swab on the mole and fix it with an adhesive tape.
Leave it on for several hours. Remove it and wash the area with water.
Repeat this process twice or thrice a day until the mole disappears.
Method 2
Take a Q-tip and dip it in tea tree oil.
Apply the oil to the mole and let it dry.
Do this at least 2-3 times in a day and continue until the mole disappears.
Before applying tea tree oil, clean your face using a mild cleanser and pat it dry. The outcome of the treatment may vary from person to person.
How Long Does It Take To Remove Moles Using Tea Tree Oil?
Well, it depends on the size of your mole and how deeply it is embedded into your skin. Tea tree oil may give pretty quick results when used on moles that are small and have shallow roots. The moles that have pretty deep roots and are malignant will not respond to the treatment much. You have to wait for at least a couple of weeks before you notice any results.
Also, the duration of the treatment depends on the size of the mole. If it is small, it may take two weeks, while for larger ones, you may have to wait for at least a month before you see any results.
You also have to be very consistent with the treatment to reap its benefits. Follow the treatment method persistently until you see results.
Eventually, you will see that either the mole has shrunk or it has fallen off, exposing clear skin underneath. This skin will be sensitive to touch for a few days before it heals completely. The good thing about this treatment method is that it:
Is completely natural.
Is extremely safe, so you don't have any risk of infection.
Will not leave any scar marks behind.
Can be used on any part of your body.
Is hassle-free and easy to follow.
Is inexpensive.
When you are working with essential oils, you have to keep certain things in mind.
A Few Precautions To Take While Using Tea Tree Oil For Mole Removal
Essential oils are pure oil extracts and pretty strong. Apart from the moles, you shouldn't apply undiluted tea tree oil on other areas as this might cause skin irritation.
Before you use tea tree oil, do a patch test to check if it suits your skin. Apply a bit of the oil on the area behind your ears and wait for some time.
Also, do an allergy test. People can be allergic to tea tree oil, and they might not even know until they do an allergy test or develop an allergic reaction.
The treatment results depend on your skin type. Not all people respond to a particular treatment in the same way. The outcome of the treatment may also depend on your skin type.
Never ingest tea tree oil. Essential oils are only for topical application.Do not try to pluck or scratch the mole. Let it fall off naturally.
If the oil is irritating your skin, dilute the oil with a tiny amount of olive or jojoba oil or water and then apply. If the irritation continues, stop right away.Once the mole falls off, protect the new and exposed skin from the sun to prevent sun damage. Apply sunscreen whenever you go out, and keep the area covered for at least six weeks.
Tea tree oil is one of the most versatile essential oils and can be used to tackle various skin issues, including moles. One thing you should remember is that you will not get immediate results. So, you need to be really patient with this treatment method for mole removal.
Try this home remedy and let me know how it worked for you. Post your feedback in the comments section below.
Recommended Articles:
The following two tabs change content below.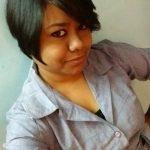 Latest posts by Ramona Sinha (see all)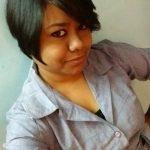 Ramona Sinha
Ramona has a Master's degree in English Literature. She believes that beauty begins with a good skin care regimen and is on a mission to eliminate all toxins from her routine. She helps readers select products and ingredients specific to their skin type and gives out tips to keep their skin healthy in a natural way. When Ramona is not working or experimenting with a new skin care product or ingredient, her books and a passion for music, good food, and traveling keep her busy.