Toothpaste To Get Rid Of Pimples – Does It Really Work And How To Apply?
Yes, you read that right, pimple and toothpaste can fit into one sentence if treated and used the right way. A pimple and acne prone skin is such a nightmare to deal with; it's like a doll made with glass; you just have to be cautious about every damn thing, and your life practically revolves around keeping them at bay. But, in this process, we invariably try ridiculous things that might not make a difference, but sometimes backfire. I know, what you're thinking, that this also sounds like one of those random silly ideas, but hold that thought. Using toothpaste for pimples is anything but dumb. But, hey like I said you need to use it the right way. You will anyway, and we will learn about that now.
There's more than one way to do it, let's find out how you can take care of your pimples by combining it with toothpaste and things that are available in your household.
1. Toothpaste And Baking Soda For Pimples
You Will Need
1 Tsp baking soda
Toothpaste of your choice
Gloves or sponge(optional)
Prep Time
2 minutes
Processing Time
30 minutes or leave it overnight if you can
Process
Simply, mix baking soda and one pump of toothpaste.
Mix them for two minutes so that it blends it.
Cleanse your face with cold water first and preferably use a sponge or gloves to apply this on the affected area.
Let the paste and baking soda soak into the skin for at least 30 minutes, or leave it overnight if you think your skin permits.
Wash your face with cold water.
Follow it up with a moisturizer that is meant for your skin. Or, even aloe gel can soothe your skin if the mixture has caused any irritation.
How Often?
2 or 3 times a week or when you have to combat a newly cropped up pimple.
Why This Works?
Baking soda is known for its anti-inflammatory properties, so it reduces the redness and swelling that makes the pimple so prominent. Toothpaste contains triclosan, known to dry up the pimple and reduce it in size. Combining these two works wonders for your skin.
2. Salt And Toothpaste For Acne
You Will Need
A pinch of salt
A pump of toothpaste
Small mixing bowl
Prep Time
2 minutes
Processing Time
5 minutes
Process
Combine enough salt and paste in a mixing bowl.
Apply this to the affected area.
Use this like a scrub just around that area.
Do this for a few minutes.
Rinse it off with cold water.
Follow this up with a moisturizer.
How Often?
As regularly as you can.
Why This Works
Salt as we all know, helps maintain pH balance of your skin, plus its coarse texture doubles up as an excellent exfoliator. As you scrub it over acne, it cleanses deeply, removes oil, clears clogged pores. Plus, it's anti-bacterial too, which is also needed to deal with acne. So combining that with toothpaste and applying on your pimples on a daily basis is an efficient way to scrub your acne away. You will start to see the difference in very little time, so don't just quit in between.
3. Lemon And Toothpaste For Pimples
You Will Need
1 Tsp Lemon juice or fresh lime.
A pump of toothpaste
Prep Time
2 minutes
Processing Time
30 minutes or overnight if your skin permits
Process
Rinse your face thoroughly with a face wash.
Dip a cotton in lemon juice and then the toothpaste.
Or, just dip the sliced lemon in toothpaste.
Apply it on the affected area.
Leave it on for at least 30 minutes or overnight if you can (which is highly effective)
Rinse it off with cold water.
Apply a moisturizer to complete the process.
How Often?
Whenever you see a new pimple, or two to three consecutive days for acne prone skin
Why This Works
The benefits of lemon juice are practically limitless; it comes to our rescue for almost every other health problem we encounter on a daily basis. Apart from being known for its citrus properties, lemon is an astringent and helps dry out red blemishes or pimples. This works for all skin types and can be used for body pimples too. There might be a subtle sting during the process, but if it's too much and unbearable, rinse it off and resort to any other method just to be safe.
[ Read: 10 Simple Lemon Face Packs For All Skin Issues ]
4. Ice And Toothpaste For Pimples
You Will Need
A few ice cubes.
Or, an ice pack
Cloth to wrap ice cubes.
A pump of the toothpaste
Prep Time
5 minutes (if you already have the ice cubes and ice pack ready). Otherwise, account for the freezing time.
Processing Time
10 – 15 minutes
Process
Put the ice cubes in a small cloth or towel and tie it up.
Apply the toothpaste on the affected area and dab it with the ice cube.
Hold the pack for about 10-15 minutes and not more.
Wash your face with cold water and moisturize it.
How Often?
As often as you can.
Why This Works
Acne filled skin usually comes with an enormous amount of irritation and burning, which makes it quite uncomfortable. Especially on days when you're exposed to the Sun, the redness on your face increases with all the swelling from the pimples, making it seem worst. You need a coolant to soothe your skin and relieve you, plus something that can dry out a pimple and make it smaller. That's precisely what an ice cube and toothpaste do to your skin. Try this out, and it definitely does wonders for your acne.
P.S – You don't have to buy any fancy toothpaste for dealing with your pimples, you just need a regular one which has 'Triclosan' which essentially dries out pimples, reduces the size and eventually gets rid of them. The fancy gel toothpaste might have ingredients that we don't necessarily always recognize and thus will never know if it's good for the skin. And ALWAYS do a thorough patch test.
All said and done, however painful those pimples are, resist the urge to pop them out. Do not put your hand directly on it and constantly prick it. One it gets ruptured, two it spreads, three the dust and germs from your hand gets transferred and becomes this never ending loop. Carefully follow this regime, and you will see remarkable changes. And, You're welcome!
Recommended Articles

The following two tabs change content below.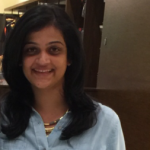 Latest posts by Pratima Ati (see all)