How To Wash Curly Hair: A Step-by-Step Guide To Avoid Mistakes
Keep your ringlets well-defined and healthy with the right products and extra care.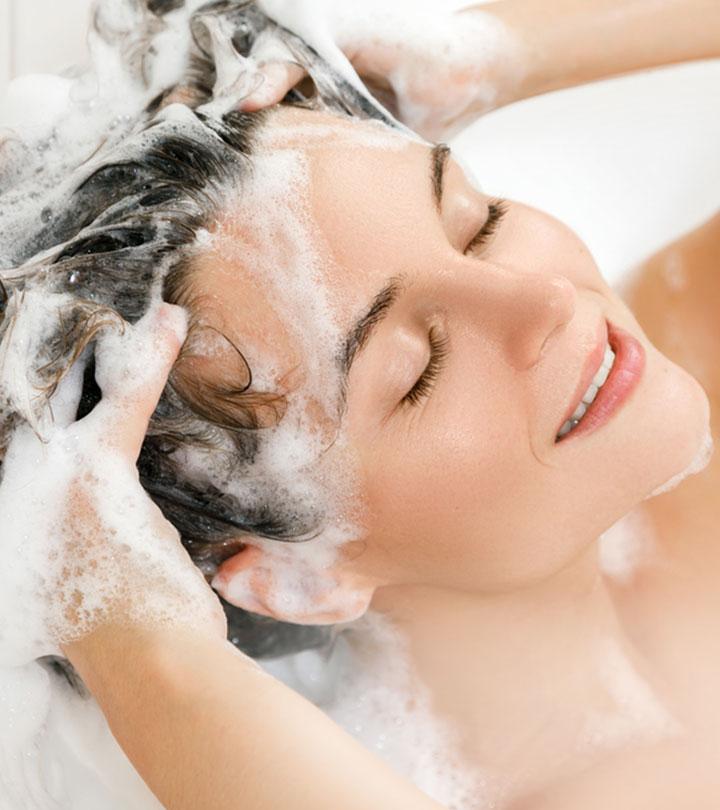 When your curls receive just the right amount of attention and the right products, you get those stunning shiny ringlets. And it all starts with a great curly hair wash. It may seem like a struggle, but we are here to help ease some of your burdens.
Curly and natural hair is gorgeous, and when you take care of it properly, it stays healthy and shiny. The tips listed in the article will help you get the hair you have always dreamed of. Keep reading to check out the steps to wash curly hair properly.
How To Wash Curly Hair: A Step-By-Step Guide
When washing curly hair, it is important to keep things simple. Don't go for anything fancy or complicated as it can damage your hair.
The best way to wash curly hair is as follows:
Step 1: Prep Your Curly Hair For Washing
Before heading for a hair wash, it is crucial to pre-treat it by generously applying an oil or a deep conditioner that suits your hair type.
You can go for coconut oil as it easily penetrates the hair shaft, making it softer and shinier (1). Work your fingers through the hair, slowly detangling any knots and tangles. Massage your head gently, and do not forget the tips of your hair.
Although often overlooked, this step plays a significant role in softening rough hair and providing it with the necessary nourishment. Thus, your hair does not lose its hydration or become too dry.
Remember to be patient and let the oil sit in your hair for at least 20 to 30 minutes before you head for a shower.
Step 2: Wash Your Curly Hair With the Right Products
Choosing The Right Shampoo For Curly Hair
There is no one product that rules them all when choosing the right shampoo for a curly hair wash routine. You may have to experiment with different formulas to determine what is best for your hair.
However, as a rule of thumb, remember to choose a sulfate-free shampoo to avoid frizz (2). Since curly locks are more prone to dryness and brittleness, it is better to look for shampoos with gentle and hydrating ingredients like aloe vera, almond milk, Moroccan argan oil, coconut milk, etc.
Wash Your Curly Hair The Right Way
As simple as it sounds, washing curly hair requires a different approach than simply lathering up the shampoo and massaging it through your hair. This is the best way to wash curly hair:
Rinse the oil off your hair with plain water.
Now, apply the right amount of shampoo to your entire scalp and massage it well with your fingertips, making sure to remove all the dirt and oil build-up.
If your hair is on the thicker or denser side, you can wash it in sections.
Finally, rinse the shampoo off with lukewarm water to lift the hair cuticles, setting them up for the next crucial step.
Step 3: Follow Up With A Conditioner
Conditioner is an absolute necessity for curls. Aside from locking in moisture, a conditioner also helps in softening and detangling your hair, which is a well-known curly hair struggle.
Gently wring the water out of your hair.
Apply conditioner through the length of your hair, avoiding the roots. Applying the wrong conditioner to the roots can weigh your hair down, plug your hair follicles, which makes it get greasy faster.
Apply a generous dollop of conditioner to the ends of your hair that tend to become the driest.
After letting the conditioner sit for 5-10 minutes, rinse it off with cold water. The cold water will help close your hair cuticles, thereby controlling frizz.
You can pick a lightweight conditioner made of moisturizing ingredients like shea butter, olive oil, argan oil, or coconut oil to get healthy-looking locks.
Step 4: Dry Your Curly Hair
A conventional terry cloth towel can cause knots and breakage. When it comes to drying your curly hair, wrapping a cotton t-shirt around your hair or blotting it with a microfiber towel/wrap will help absorb the moisture.
Be careful not to rub your hair vigorously while drying it as it may result in unnecessary tangles and frizz.
As much as it is vital to know how to take care of your curls, it is equally important to avoid some common mistakes that can spell trouble for your curly hair. Check out some of the most common curly hair mistakes in the next section.
Common Curly Hair Mistakes And How to Dodge Them
Mistake 1: Not Reading the Label of Your Hair Care Products
You cannot take care of your tresses unless you pay attention to what goes into your hair products. The many chemicals used in hair products often do more damage than good.
One such commonly used chemical ingredient that you must steer clear of is Sodium Lauryl Sulfate (SLS) (2). SLS is the chemical that produces a rich lather. It also makes curly hair dry and straw-like.
How To Avoid: When buying hair care products, look for 100% sulfate-free formulas that contain natural oils. These will hydrate your strands and prevent breakage.
Mistake 2: Detangling With A Brush
Hair brushes and fine-toothed combs are not suitable for detangling curly hair. Using them is just going to damage your hair, ultimately resulting in hair breakage.
How To Avoid: Use your fingers to detangle dry hair as much as possible and then run a wide-toothed comb through it.
Mistake 3: Combing Your Curly Hair After It Dries Completely
Another common mistake is combing your curly hair when it has dried completely after washing. Doing so will not only make your hair prone to frizz and breakage but also loosen your curls, making them lose their shape and definition.
How to Avoid: According to the American Academy of Dermatology Association, it is best to comb your curly hair when it is damp (3). Then, scrunch your curls to make them look more clumped and defined.
Mistake 4: Not Using Conditioner On Curly Hair
The one hair type that needs conditioner the most is curly hair. Skipping this product is like robbing your tresses of moisture. The roughness and dryness of curly hair can be combated with a lightweight conditioner.
How To Avoid: The easiest way to avoid this mistake is to use a conditioner after every time you wash your curly hair. Moreover, sometimes, just going for a co-wash (washing with just conditioner instead of shampoo) can suffice for curly tresses.
Mistake 5: Waiting Too Long To Apply Styling Products
Any curl creams, gels, or leave-in conditioners that you apply after your hair has dried completely will not really do their job. It is damp hair that absorbs and helps in evenly distributing the product through your hair.
How To Avoid: Apply your styling creams and gels when your hair is still damp, preferably after 30-45 minutes after stepping out of the shower. This will help the products get absorbed before any frizz can come into play.
Instead of going crazy with those pesky knots and tangles, you need to show some extra love and patience to your curly hair when detangling it. Check out the next section to find out how to do this the right way.
How To Detangle Curly Hair And Prevent Breakage?
To detangle your hair easily, start doing the following steps in the shower while applying conditioner to your hair with fingers:
Pick up sections of your hair and start detangling them with your fingers.
If there are still some tangles left, take a wide-toothed comb and detangle them.
Start from the ends of your hair, then slowly work your way up to the roots. This will prevent curly hair from developing more knots, which usually happens when you comb from the roots to tips.
Apply a detangling spray for a more convenient experience.
Since all curly hair is not the same, you have to be mindful and choose a shampoo or cleanser that works the best according to your hair's current condition. Find out how to make the right decision in the next section.
Which Cleanser Should I Choose?
If your hair is dry, damaged, and brittle, you should opt for a sulfate-free shampoo that is extra moisturizing and hydrating.
The right shampoo for you will also depend on the type of curls you have. For loose curls, choose a shampoo and conditioner that boost hair volume. Those with tighter, smaller curls can go for a co-wash treatment.
Look for a moisture-balancing shampoo and conditioner for those simple, classic curls. Tighter curls are better off with deeply conditioning formulas.
If you have healthy curly hair, you can either choose a clarifying shampoo to clear away the build-up in your hair or an anti-frizz formula to manage the frizz.
Washing curly hair without causing any tangles is a dream for many. Keeping the following do's and don'ts in mind while washing your hair will surely be beneficial.
How Do I Wash Curly Hair Without Causing Tangles?
While applying oil, conditioner, or shampoo to your curly hair, do not rub it too aggressively. Instead, opt for a slow and gentle technique of massaging with your fingertips to prevent tangles.
It is also helpful to run your fingers through your hair while rinsing it to help with the detangling process.
While drying your hair, avoid rubbing it with a towel. This precaution will prevent the unnecessary friction that is responsible for frizzy and knotty hair.
Be generous while applying conditioner to your hair as its hair-softening properties reduce friction and make the detangling process easier (4).
Using a lightweight leave-in conditioner after washing your curly hair can further help loosen the tangles and make your hair soft and smooth.
Now, let's answer a few questions that are on everyone's mind.
Is It Bad to Wash Curly Hair Every Day?
Washing curly hair every day with a hydrating shampoo and conditioner may not be bad. Avoid overshamppoing as it strips away the natural oils from your hair and make your already dry strands even drier, frizzier, and harder to manage (5). Wash your curly hair once every three days to retain some of the natural sebum your scalp produces.
If you live in a humid place or work out every day, the thought of not washing your tresses daily may make you cringe. In that case, you can opt for the no-poo method between hair washes. This method involves washing your hair with just plain water or with an alternative cleanser like apple cider vinegar, coconut oil, or baking soda.
But, bear in mind that co-washing or washing your curly hair with just water are not long-term solutions for keeping your curls clean. These methods must be used sparingly as they allow scalp oils and dirt to build up over time, which is just as harmful to your hair (5).
Should You Wash Curly Hair Upside Down?
If you have curls that are flat on top and want to add volume at the roots, you can try washing your curly hair upside down. It lifts your hair up at the roots, thus creating the necessary volume. After rinsing, scrunch your wet curls with your hands for a defined look.
The key takeaway when it comes to washing curly hair is to be consistent in your hair care approach.
Using the right products with a proper washing technique will contribute significantly toward your hair's health.
With these tips, get ready to shower your hair with love and care for healthy, bouncy curls!
If you want your curls to listen to you, you need to shower them with love and care. However, it is not as difficult to maintain your curls as you thought. They only require the right haircare products and a good regimen. And with these curly hair wash tips, you will give your locks the attention they deserve. So, follow them religiously and be gentle on the strands while detailing your hair. For strong and healthy hair, adopt a healthy lifestyle. Give your hair the right nutrition, and you will be surprised by the results!
Frequently Asked Questions
What should my curly hair routine be?
Your curly hair care routine should be based on your curl type and hair porosity. Depending on that, you can set your wash routine and opt for pre-and post-wash treatments, masks, and hair oils. However, remember to use products specific to your hair type, avoid heat styling and excessive use of combs and brushes, and use protective wraps when you sleep.
What should you not do with curly hair?
Avoid over-washing your hair, use sulfate-free shampoos and conditioners, use the right comb for your curl type and not use it on wet hair. Also, minimize chemical treatments and avoid using too many hair styling products.
How do you sleep with curly hair?
Wrap a silk or satin cloth around your hair to minimize friction while sleeping. You may try protective hairstyles, like braids, and use silk or satin pillow covers. You may also apply lightweight hair oil or serum to hydrate and nourish your curls overnight.
Key Takeaways
Washing curly hair the right way enhances the shine of the curls and promotes hair health.
Using coconut oil before washing the tresses imparts a luster and prevents moisture loss.
Choosing the right shampoo and conditioner adds sheen and body to the hair.
Sources
Articles on StyleCraze are backed by verified information from peer-reviewed and academic research papers, reputed organizations, research institutions, and medical associations to ensure accuracy and relevance. Read our editorial policy to learn more.
The following two tabs change content below.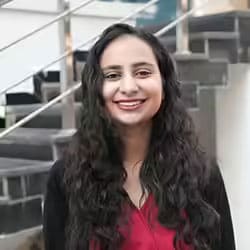 Arshiya Syeda is an editor at StyleCraze. Prior to that, she was a content writer and combined her writing and...
more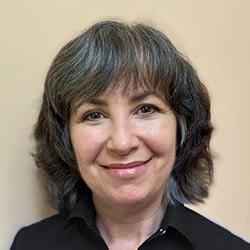 Martine Langsam
(IAT, WTS)
Martine is a certified trichologist with over 7 years of experience and a California licensed cosmetologist. She is also an...
more