How To Wear Cufflinks With Shirts Correctly?
Educate yourself on how to properly look like a gentleman so you can feel like a boss.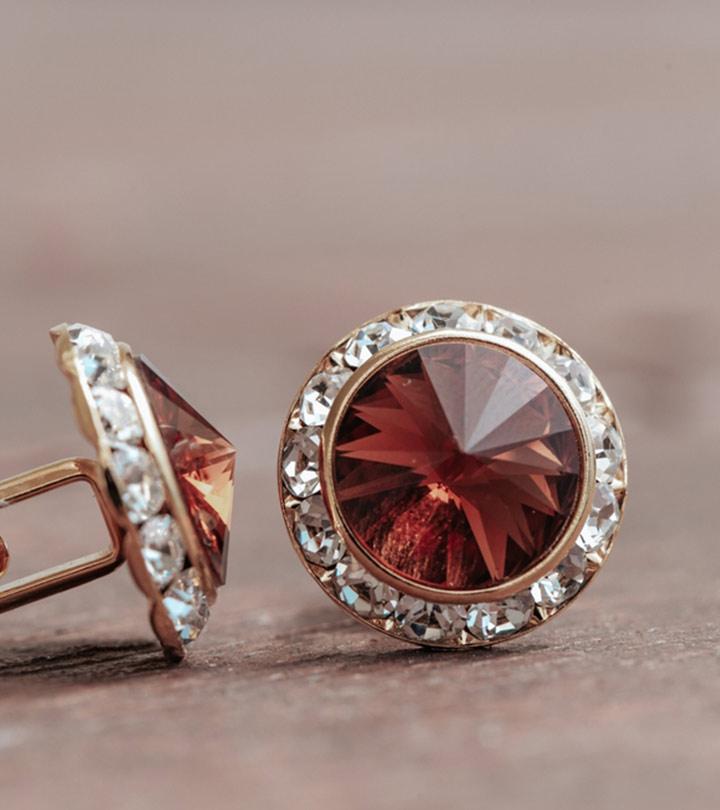 We know that with the endless options that you have in the market today, grabbing the best pair of cufflinks might get a tad bit difficult. But don't worry when we are here. From teaching you how to wear cufflinks on a regular dress shirt to acquainting you with the perfect ways to wear them with French cuff shirts, we have covered it all.
Tracie Jeske, International Personal Stylist, says "Clothes maketh the man" and cufflinks do exactly that in my opinion. They add that touch of savoir faire to the man wearing them, having him exude style and charm. They were considered in the past a sign of luxury and wealth, and on certain occasions and certain elite circles, they still are today. Accessories make the difference and that also includes your cufflinks!"
So, you can as well stop scouring for the very many ways to wear one of these. I am sure you already know that often considered a formal piece of jewelry, cufflinks play a significant role in taking your both formal and semiformal look to the next level. They are used to secure those cuffs of your dress shirts. The best part is that these accessories that are usually worn with French cuff dress shirts can be customized too. They come across as those must-have accessories with which you can add your personal touches to your suit or even a dress shirt, bring out your personality better, display your fashion tastes, and show support to that favorite football team too. These pieces of information should be perfectly enough for you to scroll down the page and give this piece a read. Come on!


Ace The Look
Consider Purpose: Always consider the occasion and theme. For example, black onyx or mother-of-pearl cufflinks are perfect for a black-tie event.
Coordinate Colors: Opt for cufflinks in complementary or contrasting colors when wearing colored shirts to enhance your style.
Consider Patterns: If your shirt has subtle patterns or textures, choose cufflinks in solid metal or understated designs that complement them.
Consider Aesthetics: Avoid pairing overly flashy or novelty cufflinks with formal attire. Save those for more casual or themed events.
For Formal Occasions: Pair silver or gold cufflinks with a crisp white dress shirt for a timeless and elegant look.
Types of Cufflinks
Men's accessories like tie clips, pocket squares, and cufflinks are the perfect finishing touches to a suit jacket and complete any business attire as they add an extra touch of elegance and sophistication.
Cufflink etiquette is important when choosing the right style, color, and design to match the rest of your outfit and be appropriate for the occasion. When it comes to cufflink styles, you can choose between classic torpedo shapes and modern chain links. Cufflink materials can also vary from precious metals like gold or more affordable options like stainless steel. Cufflink designs can also be as unique as the person wearing them.
Before we get to the "how to's", let us first check the types of cufflinks that are available. This will allow you to pick the fair that fits right with your taste and requirements. Remember, cufflink gift ideas for you or your loved ones can range from personalized designs to classic styles that will never go out of fashion. So read on to find out:
Toggle Closure
This type of cufflinks is super common. People often buy it because it is very secure and extremely easy to wear.
Chain
If you are very much into accessorizing, then this type of cufflinks is definitely for you. Chain cufflinks are not only traditional but supremely versatile too. How to wear chain cufflinks? The part of the cufflinks that is visible is placed on both sides of the shirt's cuff, and these two parts are then connected by the chain of the cufflink to make sure that the movement is hampered.
The market is filled with a multitude of designs when it comes to chain cufflinks too. You want a designer piece or go for a subtle one; you got them all!
Fixed Back
These cufflinks are highly traditional, so yes, perfect for special occasions, especially weddings and the like.
What is more, they are long-lasting, and you can rely on them any day. The backing and post of these cufflinks are just one part, and this part is secured behind the accessory.
Whale Back
If you want to try a subtle as well as a stylish look, then whale back cufflinks are perfect. They are small in size and easy to wear. The post of these cufflinks is hollow, which adds to the versatility too.
Stud
These cufflinks are somewhat similar to those whale back ones. They are compact and small in size. People who wish to go for that minimalist look should definitely get these. They are light weighted, making them a go-to accessory for almost all.
Bullet Back
Featuring a cylinder set amidst two bars that are twisted to firmly secure the cufflinks properly, the bullet back is simple and still manages to appear striking. If you are an ardent follower of the phrase, "Less is more", then these are for you.
Ball Return
These easy-to-wear cufflinks come with a wide variety for you to choose from. Different ball return cufflinks will vary in size and design, but they will make sure to be perfectly sleek and attractive. And the best part? You can easily push against the ball while you insert the cufflink through the holes of the cuff.
Knotted
When in doubt, you can always opt for the knotted cufflinks. Beyond the shadow of a doubt, these are unique accessories that can instantly draw people's attention.


Trivia
Dan Rice, a well-known entertainer in the US, popularized the barrel-style of cufflinks in the country.
Cufflinks: How To Wear Them?
Proper cufflink placement is an essential part of achieving a polished and professional look. So, let us have a quick idea on how to properly wear cufflinks now. Below are some tips that would help.
If you are wondering how to wear cufflinks with double cuffs, then neatly fold the cuff back. While doing this, keep an eye on the extreme corner edges of the cuff that are close to your fingers. Make sure to fold them in a way that an even lining is formed perfectly; however, if you are confused about how to wear cufflinks with a single cuff shirt, then worry not. This step would not even be required.
Ensure that the holes of each side of the cuff are aligned for easy insertion of the accessory.
Always make sure that the decorative part of the cufflink is displayed outwardly when the arms are at the sides of your frame. And the remaining part of the accessory's material should go through the cuff fabric's layers and then secured right on the opposite side. But always know that since there are tons of different shapes and sizes of cufflinks, the way they are secured might always vary a bit accordingly.

Trivia
According to tradition, one should wear pearl cufflinks to a white tie event. The recommendation was to wear gold to daytime events and silver to evening affairs.
What Kind Of Shirt Do You Wear With Cufflinks?
French cuff dress shirts, also called double cuff shirts, are usually the kind of shirts with which cufflinks are worn. Yes, there is a reason behind it. These shirts come with extra cuffs that are long. This extra fabric can be folded back to rest above the cuff part of the shirt. Also, the sides of the cuffs in these shirts are left without buttons to join the cuffs. Instead, there will be some holes on both sides of the cuff where you can insert your cufflinks. So, once you are done setting the cufflinks in this shirt, you are all good to go with this super classic and dressier look. Although a French cuff is suggested, cufflinks go perfectly well with shirts that have a single cuff too. And also, this variety is always readily available in stores. So for a more casual and relaxed look vibe, you can definitely try this one.
How To Wear Cufflinks With A Regular Shirt?
Wondering how to wear cufflinks on a regular shirt? Below are some of the steps you should follow.
Go for the sleeves of the shirt and pinch their cuffs together to press the insides.
Now push the cufflink into the holes of the cuff. As mentioned earlier, make sure that when your arms are on the side, the decorative part of the cufflink should face right outside.
Next, based on the cufflink's style, secure it right behind the cuff. Voila! Now, you are all set to go!
When Should You Avoid Wearing Cufflinks?
Now that you have a fair idea about wearing these cufflinks let us find out when not to wear them.
Well, do not wear them every day. Your cufflinks should stand out. If you wear them every day, they will lose their significance.
If your cufflinks look worn out, it is better to have them inserted into your shirts. Given that you wear those accessories on special occasions, you should not tag them when they show aging signs. This will only spoil your look.
Don't wear cufflinks that do not match the watch you are going to wear and the belt buckle, too, and other metals present in your look.
Keep the cufflink color in mind while choosing the appropriate formal wear for your special occasion.
The knot should always compliment the collar of your shirt. If not, it is better to avoid wearing them.
When your cufflinks are deformed, it would be best to avoid wearing them. This is because not only will they negatively affect your look; it will be difficult for you to secure the cuffs properly too.
Regular cufflink maintenance is necessary to keep them looking their best and proper cufflink storage is required to protect them from damage.
Alrighty, folks, now that you have a great understanding of cufflinks and how to wear them, you are all set to go ahead and get your pair. Yes, you can surely start wearing them right from that party you have next with your school buddies or that big wedding ceremony that you have been excited about attending for a long time. But, do not ever forget to wear your confidence. Because no matter what, your confidence will always make you stand out in the crowd and add more charm to whatever you wear. So get rid of all the confusion and dilemmas and rock your cufflinks. Even if you are a first-time wearer, do not worry. Follow the tips as mentioned above, and go ahead and wear them depending on the occasion.
Frequently Asked Questions
Is it OK to wear cufflinks without a jacket?
Yes. It is acceptable to wear cufflinks without a jacket or even without a suit. Pair them with a French cuff or a barrel cuff shirt to accentuate your formal look.
When should you wear cufflinks?
Cufflinks are synonymous with formal attire. They are worn during stately occasions such as business meetings or weddings.
Can you wear a cufflink shirt with jeans?
For a semi-formal look, combine a cufflink shirt with faded, dark jeans and casual cufflinks.
Key Takeaways
Cufflinks are available in a range of styles, like toggle closure, chain, stud, bullet back, and knotted.
They are generally worn with french cuff dress shirts.
You should always make sure that the cufflink's decorative part is displayed outwardly when your arms are at the sides of your frame.
Avoid wearing cufflinks that do not match your watch, the belt buckle, and other metal embellishments in your look.
If you struggle with fumbling cufflinks, watch the video below to find out how to properly wear them for a polished and sophisticated look without facing any wardrobe malfunction.
The following two tabs change content below.