100+ "How Well Do You Know Me?" Questions For Couples And Friends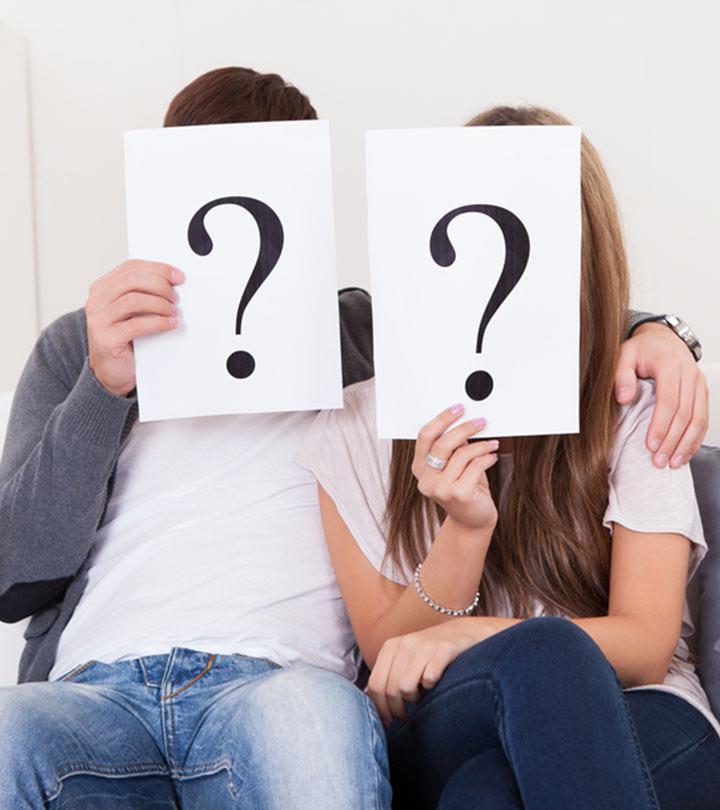 When you are in a relationship, it feels nice to see your partner understanding when you are gloomy or when you realize exactly what your partner will like to receive as a gift. Understanding your partner's wants and needs and seeing them taking stock of your own can be very satisfying in a relationship.
With time, you will start understanding your partner better than before. Also, with everyday gestures, even you can express your fondness for your partner. To increase this intimacy between you two, you can ask each other the questions listed below. We have also included some "How well do you know me?" questions that you can ask your friends and family to improve your relationships. Check them out!
"How Well Do You Know Me?" Questions For Couples
Now is the chance to let your partner know you very well. You will find some interesting and fun topics from which we have sorted out the best questions to ask your partner, "How well do you know me?" Have fun learning these new things about each other!
Personal Questions
Which insecurities trouble me the most?
Do I have an embarrassing memory that I don't share with my friends?
What is my zodiac sign?
What is my idea of a happy marriage?
Can I speak in any language other than English?
Where on my body will you find a birthmark?
Career-Related Questions
Do you know what role I want to pursue in my dream job?
What are my goals related to my finances?
Given a choice, would I prefer living in a posh suburban apartment or a cozy countryside dwelling?
What do I demand more – money or passion – from my work?
What is my career goal for this year?
Job-Related Questions
Do I want to work in a managerial role or hustle as a leader in an entrepreneurial role?
Do I have any side hustles?
What did I want to become as a kid?
Do I have any hard feelings for my colleagues or bosses?
Where was the first place I ever worked?
Which part of my job do I love the most?
Do I plan to switch my job anytime soon?
Personality-Related Questions
Am I an over-thinker?
Do I prefer beaches or mountains?
What is my pet peeve?
How do I de-stress at the end of a long day?
Do you see me as a strong person or an impatient person?
What are the first signs of nervousness that I tend to show?
Do you think that I am an extrovert or an introvert?
Am I a listener or a talkative person?
Do you feel that I can handle a tough situation easily?
Am I a party animal? Do people like to hang out with me at a party?
Food-Related Questions
Do I enjoy eating salads?
If I had the option to eat fast food or at an upscale restaurant, what would be my first choice?
What is my kind of beverage?
If I want to head out to a restaurant, which is the number one place that I will pick?
What is the one thing that you will never find missing on my breakfast table?
What is my favorite snacking option?
Do I prefer spicy foods or sweet foods?
Do I know how to cook?
"How Well Do You Know Me?" Questions For Friends
Time to take a look at the best "How well do you know me?" questions for friends and get to know each other down to the core.
Childhood-Related Questions
What was my favorite cartoon character as a kid?
Who was my best friend in kindergarten?
Did I own a pet in my childhood?
Did I ever play pranks on people as a child?
Who was my favorite teacher in class? Did I hate any teacher?
Which subject was my favorite in school?
Did I have an imaginary friend when I was a kid?
"What Do I Like?" Questions
Do I have a favorite hobby? How do I like to spend my time when I am bored?
Do I enjoy listening to slow music or rap music?
Do I have a favorite TV show character?
Which movie is my favorite?
Do I prefer books or video games?
Which of the two do I like more – cats or dogs?
Travel-Related Questions
Do I have a dream destination where I want to travel at least once in my lifetime?
Which countries do I want to travel to the most?
Do I get car-sick or sea-sick?
Do I prefer traveling in a group or going solo?
Have I done anything illegal during my travels overseas?
Am I someone who chases popular tourist destinations or likes going to offbeat places?
Do I like attending musical festivals?
Sports-Related Questions
Do I have a favorite sport?
Is there a team that I am loyal to?
Am I fond of playing a certain sport?
Was I ever a part of a sports team at school?
Have I ever gotten into a fight during a sports event at school?
These "How well do you know me?" questions for best friends and couples are a great way to get to know each other better. Go ahead and ask your partner and friends these questions and get to know how much they know you.
The next section explores some questions that you can ask your family.
"How Well Do You Know Me?" Questions For Family
Questions About Growing Up
Looking for a jolly way to get the conversation started? Here are some fun questions that you can throw around the table to get everyone talking. The best way to engage everyone is to pose some funny, meaningful, and reminiscing questions about growing up.
What did I want to become when I grew up?
Did I have any deep-rooted fears as a child?
Do I have any favorite childhood memory?
Who was my first pet?
What was my favorite flavor of ice-cream when I was a kid?
What was my favorite book as a child?
Did I have any embarrassing moments when I was growing up?
Was there any cousin with whom I loved to hang out all the time?
What was my favorite color when I was growing up?
Questions About Family Relationships
Every family relationship is interspersed with fond memories. Rekindle the joy you share with your siblings and cousins and learn more about your family bonds with these questions.
What was my favorite hang-out spot with my sisters and brothers?
Is there someone in the family whom I closely resemble?
Do I have a weird habit that everyone in the family knows about?
Was I a difficult child to handle?
Are there any secrets about me that you know from my childhood and want to share with me?
Which family member do I turn to when I face a problem?
Did I say any special words or make any special sounds when I was a kid?
Is there a kind deed that I have done for any family member as a kid?
Was there someone with whom I used to love sharing my bedroom?
Was there a family member who used to scold me each time I did something naughty?
Is there someone in the family who always used to spoil me with gifts and sweets?
Did I own a toy that I was very connected with?
How did I like to celebrate my birthday during childhood?
When I was a kid, did I used to like spending time with family or alone?
Questions About How Well You Know Your Family
Try having a deep and meaningful conversation with your loved ones and get to know exactly how much you know about them and what they know about you.
Does anyone in the family adore me more than others?
What, according to you, is the biggest challenge that our family has faced?
Of all my ancestors, who would I like to meet the most?
At what age was I my most mischievous and difficult to handle?
Did I like to spend holidays with my family?
Did I take part in family events and dinners happily?
Did I follow all family traditions wholeheartedly?
Did I achieve something that made my family proud of me?
Do I have any traits that make me a troublemaker in the family?
Do you want to make the conversation even more interesting? Take a look at some exclusive "How well do you know me?" questions based on family and food that make for a great evening conversation.
Questions About Family And Food
What is my idea of a perfect meal with family?
What type of toppings do I prefer on my pizza?
Do I prefer dining in or getting takeout?
Am I a picnic or a party kind of person?
How many pizza slices do you think I can have in one go?
What kind of food can I make very well?
What kind of comfort food do I like the most?
What kind of food do I like to have the most for breakfast?
Conclusion
With these questions, you would have found a great way to connect with each other. Share these questions with your family, friends, and partner to let them know more about you and also get to learn more about them.
These questions can be shared with each other during any casual conversation. Open up with your partner and your family and learn new things about them that you may not have known before. You can also give them a chance to get to know you better with these questions!
The following two tabs change content below.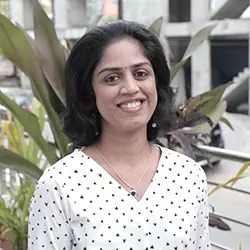 As Chief Editor, Harini sets the tone and editorial direction for StyleCraze to deliver engaging, interesting, and authentic content revolving around women's health, wellness, and beauty. She has over 14 years of experience in content writing and editing for online media. She specializes in the areas of Beauty, Lifestyle, and Health & Wellness and is proficient in Medical Sciences (Biology, Human Anatomy and Physiology, and Biochemistry). Her background in Biomedical Engineering helps her decode and interpret the finer nuances of scientific research for her team. Harini is a certified bibliophile and a closet poet. She also loves dancing and traveling to offbeat destinations.