5 Health Benefits Of Hummus You Should Know Name one highly delicious and nutrient-dense veggie dip or spread? Yes, you are right – it is hummus. It originated in the Middle East and is easy to prepare. Above all, it has anti-inflammatory and antioxidant properties that help treat many ailments.
Can hummus help you lose weight? What are the risks associated with it? In this article, we discuss the health benefits of hummus, nutrition facts, and potential side effects. Keep reading.
What Is Hummus?
Hummus is a popular spread, dip, or savory dish. It is made with chickpeas, tahini (sesame seed paste), extra virgin olive oil, lemon, and garlic. The nutty and creamy dish is easy to prepare and is loaded with vitamins and minerals. It is available in both traditional and non-traditional varieties and is served as an appetizer or a snack too.
Hummus is rich in fiber and other nutrients. Here's everything you need to know about its nutritional profile.
Nutrition Facts Of Hummus
According to the U.S. Department of Agriculture, one tablespoon (15g) of hummus contains (1):
 Calories: 35.6
 Protein: 1.17g
 Fat: 2.67g
 Carbohydrate: 2.25g
 Fiber: 0.825g
 Sugars: 0.093g
 Calcium: 7.05 mg
 Iron: 0.381 mg
 Potassium: 46.8 mg
 Sodium: 63.9 mg
 Zinc: 0.216 mg
 Copper: 0.057 mg
 Magnesium: 11.2 mg
 Phosphorus: 27.2 mg
 Thiamin: 0.024 mg
 Folate: 7.2 µg
This long list of essential nutrients in hummus helps promote health and improve diet quality (2). Keep scrolling to know the health benefits of hummus.
Health Benefits Of Hummus
1. May Have Anti-Inflammatory Properties
A diet rich in non-soy legumes was found to reduce inflammation (3). Traditional hummus is a nutrient-dense dip or spread with extra virgin olive oil as the main ingredient (4). A study by Deakin University, Australia, found that phenolic compounds like oleocanthal in virgin olive oil have anti-inflammatory effects (5). These compounds reduce inflammatory conditions like inflammatory bowel disease, rheumatoid arthritis, psoriasis, and multiple sclerosis (6). However, more research is needed in this regard. Tahini, another important ingredient in hummus, may also help treat inflammatory diseases (7).
2. May Help Control Blood Sugar Levels
Chickpeas in hummus have a low glycemic index (meaning, they digest slowly and help keep blood sugar levels in control) (8). The fiber content in hummus also slows down the digestion of food (9). A review published in the Journal of Food Science and Technology suggests that chickpeas may reduce blood glucose concentration by 29% to 36% (10). However, more studies are needed to understand this benefit of hummus in humans.
3. May Improve Digestive Health
A study by the University of Kentucky, USA, found that a higher intake of dietary fiber may reduce constipation, hemorrhoids, and gastroesophageal reflux disease (a digestive disease) (11). According to the U.S. Department of Agriculture,100 grams of hummus contains 5.5g of dietary fiber (1). The raffinose content in chickpeas may also promote intestinal health (12). However, more studies are warranted to prove this claim.
4. May Reduce Cardiovascular Disease Risk
A diet rich in non-soy legumes may decrease LDL cholesterol levels (13). Besides, the extra virgin olive oil in hummus may reduce the risk of cardiovascular disease (14). The fiber-rich chickpeas, olive oil, and sesame seeds are rich in monounsaturated fatty acids that are beneficial for the heart (15). A study by the University of Tasmania, Australia, found that including chickpea in diet may lower serum total and LDL cholesterol levels in adult men and women (16).
5. May Promote Weight Loss
Research suggests that diets with a low glycemic index are beneficial in treating obesity (17). Also, the intake of hummus has been associated with lower obesity risk (18). Taking chickpeas regularly may also lower body mass index (BMI) and waist circumference (18). However, limited studies are available on the weight loss benefit of hummus.
It is evident that consuming hummus can have many benefits. Here is how you can prepare hummus in your kitchen.
Hummus Recipe
What you Need
 Cooked chickpeas – 1 ½ cups (250g)
 Well-stirred tahini – ¼ cup (60 ml)
 Fresh lemon juice – ¼ cup (60 ml)
 Extra-virgin olive oil – 2 tablespoons (30 ml)
 Minced garlic clove – 1
 Ground cumin – ½ teaspoon
 Water or aquafaba – 2 to 3 tablespoons
 Salt – to taste
 Dash ground paprika or sumac – for serving
Process
 Combine tahini and lemon juice and run it for 1 minute in a food processor. Scrape the sides and bottom of the bowl and process for 30 seconds more.
 Add olive oil, minced garlic, cumin, and ½ a teaspoon of salt to the whipped tahini and lemon juice.
 Process for 30 seconds. Scrape the sides and bottom of the bowl, and process for another 30 seconds or until well blended.
 Open, drain, and rinse the chickpeas. Add half of the chickpeas to the food processor and process for a minute.
 Scrape the sides and bottom of the bowl. Add the remaining chickpeas and process until thick and quite smooth (1 to 2 minutes).
 Most likely, the hummus will be too thick or still have tiny bits of chickpea.
 Fix this by slowly adding 2 to 3 tablespoons of water with the food processor turned on.
 Taste for salt and adjust as needed. Serve hummus with a drizzle of olive oil and a dash of paprika.
 Store hummus in an airtight container. It can be refrigerated for up to a week.
Hummus tastes very delicious, and it goes well with some vegetables. Scroll down to find what they are.
What Goes Well With Hummus?
 Radishes
 Avocado
 Spaghetti squash
 Leafy greens
 Cauliflower
 Bell peppers
 Sweet potatoes
 Carrots
 Zucchini
 Brussels sprouts
Consuming hummus is considered safe for many people. It is gluten- and dairy-free. It is suitable for people with lactose intolerance, celiac disease (immune reaction to eating gluten), and other allergies related to nuts. But are there any risks associated with it? Scroll down to know in detail.
Risks Associated With Eating Hummus
People with irritable bowel syndrome (IBS) should avoid eating hummus. This is due to the presence of chickpeas that contains high raffinose (FODMAP) (19). Consuming hummus in excess may also increase the risk of high blood pressure due to its high sodium content (20). Its main ingredient, tahini (made from sesame seeds), is a common allergen (21). Always avoid hummus with preservatives.
Conclusion
Hummus is a popular Middle-Eastern dish loaded with nutrients. It has a rich anti-inflammatory and antioxidant profile. Health benefits of hummus include weight loss, reduced heart disease risk, controlled blood sugar levels, and improved digestion. However, excess intake may result in certain side effects due to its high sodium content. Don't forget to check the list of contents as ingredients like tahini may be allergic to some people. Finally, try the hummus recipe mentioned above if you like it to be homemade. Hummus is also commercially available.
Sources
Articles on StyleCraze are backed by verified information from peer-reviewed and academic research papers, reputed organizations, research institutions, and medical associations to ensure accuracy and relevance. Read our editorial policy to learn more.
Recommended Articles
The following two tabs change content below.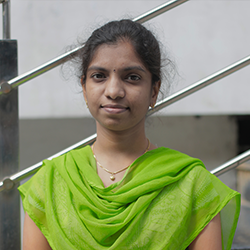 Sindhu Koganti is a Biotechnology graduate and has been in the writing field for over 4 years now. She specializes in writing on Health and Wellness. She has hands-on experience in writing articles and press releases on Life Sciences and Healthcare, Food and Beverages, and Chemicals and Materials. When she's not writing, she loves watching movies and listening to music. She also enjoys traveling.