Hyaluronic Acid Fillers: Benefits, Treatment, & Side Effects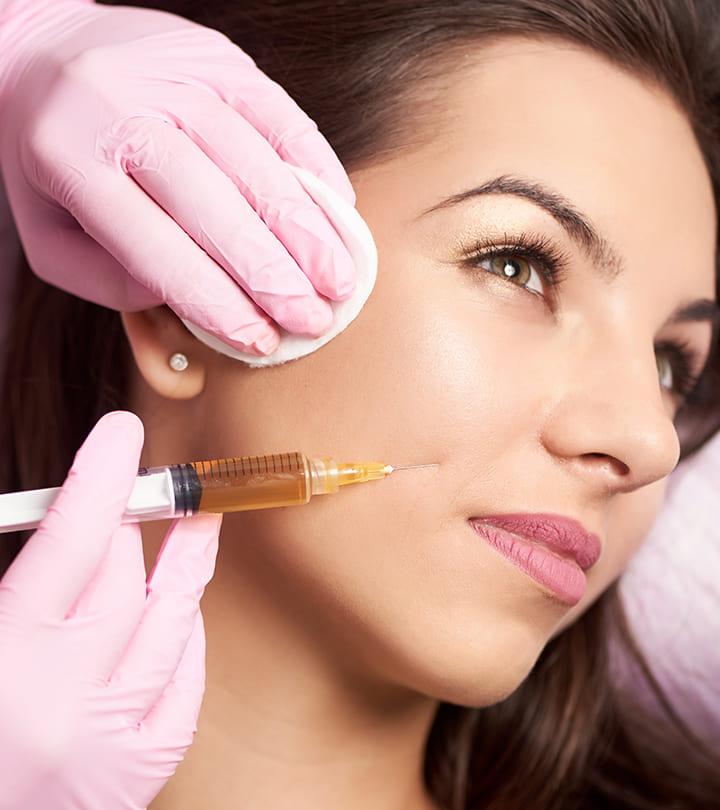 Hyaluronic acid (HA) is an acidic compound used in skin care products. Though it is naturally found in your body, it begins to drain as you age. To compensate for the loss, you can inject hyaluronic acid fillers and maintain the skin's firmness and youthfulness. It helps restore skin texture and elasticity and reduces the appearance of aging signs. Hyaluronic acid fillers are injected around the mouth, cheeks, under-eye area, and lips. This non-surgical procedure of injecting the compound is called Juvederm.
This procedure aims to restore the youthful appearance of your face by minimizing the appearance of fine lines, facial folds, and wrinkles. A Juvederm treatment can help you attain that much-loved youthful look.
This article can help you clear all your doubts related to the treatment. Keep reading to know more about hyaluronic acid fillers and Juvederm treatment.
What Are Hyaluronic Acid Fillers?
Hyaluronic acid fillers, as the name suggests, introduce HA artificially into your skin. Hyaluronic acid has the capacity to hold up to 1000 times its weight in water, which gives a naturally plump and youthful appearance to your skin.
Hyaluronic acid fillers can be injected into any visible part of your face, which includes your cheekbones, temples, lips, chin, jawline, and so on. Different formulas of this product are used according to the requirements of each area. For example, to improve your cheekbones, large-sized particles are used to add apparent volume to your face. On the other hand, smaller particles are used to fill in facial wrinkles and lines.
The label of the product tells you where it will be injected. Juvederm Voluma is popularly used on the cheeks and chin, Volbella on your lips, and Ultra Plus and Collude for smile lines.
Learn all about the benefits of HA fillers in the next section.
What Are The Benefits Of Hyaluronic Acid Fillers?
The two major benefits of hyaluronic acid fillers are:
Improve Skin Elasticity: Hyaluronic acid fillers boost collagen production to restore fresh and plum skin and improve its elasticity.
Fight The Signs Of Aging: Hyaluronic acid fillers reduce the appearance of wrinkles, fine lines, and skin folds. They smoothen out the skin's texture, and their effect lasts up to a year.
Now, let's talk about how these fillers work.
How Do Hyaluronic Acid Fillers Work?
A hyaluronic acid filler is injected into your skin. Hyaluronic acid, an active ingredient, is normally produced naturally in your body to enhance collagen production and improve skin texture. It is the deficiency of this acid that a filler compensates.
Hyaluronic acid fillers work by simply boosting the collagen production in your skin to smoothen out the lines and wrinkles and make your skin look plump and youthful.
In this process, the doctor or physician first marks the areas where the hyaluronic acid filler is to be injected. They then inject the filler into your skin and follow it up with a mild massage to ensure uniform distribution and to prevent any swelling. The whole process takes anywhere from 15 minutes to an hour, depending on the size and the physiological complexity of the targeted area. The injections also contain a minor dose of lidocaine that numbs the area to prevent discomfort and pain.
People often get confused between hyaluronic acid fillers and Botox. Learn about their differences in the next section.
Hyaluronic Acid Fillers Vs. Botox
Both hyaluronic acid fillers and Botox injections fight the signs of aging on your skin. The difference lies in how they work. A hyaluronic acid filler injects a chemical into your skin that your body is supposed to naturally produce to make your skin plump, lustrous, and healthy. Botox, on the other hand, freezes the muscles under your skin in place to smoothen out wrinkles and fine lines and prevent the formation of new ones.
Botox is for fading dynamic wrinkles that form around the mouth, eyes, and between eyebrows. These wrinkles become more prominent as you age, and Botox helps relax the muscles around the wrinkled areas to prevent any muscle movement that might cause the skin to wrinkle. This process takes a couple of minutes, and the results start showing within two weeks.
Hyaluronic acid dermal fillers are for reducing wrinkles on facial skin. However, these fillers are not capable of plumping the skin on other body parts, such as breasts. They are only used on soft facial tissues to fade fine lines, smile lines, wrinkles, etc.
Thinking of getting HA fillers? Learn how to prepare for the procedure in the next section.
How To Prepare For Hyaluronic Acid Fillers
First, your dermatologist will examine your medical history thoroughly to ensure you are fit for getting fillers. Listed below are a few things that you need to do in preparation for getting the fillers:
If you are taking blood thinners like ibuprofen or aspirin, you must stop their intake a week prior to your appointment.
Stop taking vitamins and other supplements that can affect the procedure and cause blood clotting.
Eat pineapples from one or two weeks before the treatment as it contains bromelain, an enzyme that can reduce bruising due to procedure.
Take Arnica, a homeopathic medicine, for 4 to 5 days before the treatment to prevent swelling and speed up healing.
Stay away from alcohol a week before the treatment.
Find out what to expect during the treatment in the next section.
What To Expect During A Treatment?
Hyaluronic acid filler treatment requires a needle or cannula to administer the dose. This needle or cannula has a blunt tip and, thus, it doesn't pierce the skin. When the dermatologist uses a cannula, they first use a needle to make an entry point for it.
These fillers are infused with lidocaine to numb the targeted area and reduce pain during the treatment. The whole procedure takes around 15 minutes to half an hour to complete.
Its recovery time is also minimum, but avoid intense exercise, alcohol, sun exposure, and makeup for a minimum of 24 hours after the treatment.
What Are The Potential Side Effects Of Hyaluronic Acid Fillers?
 The common side effects of hyaluronic acid fillers are:
Itching
Redness
Minor pain
Lumps
Tenderness
Swelling
Bruising
Bleeding
The common side effects subside in one to two weeks.
Some uncommon side effects of hyaluronic acid that may result from inefficiency and mishandling include:
Allergic reaction
Inflammation
Infection
Numbness
Cysts and blisters
Scarring
Blindness
Uneven filler distribution
Vascular occlusion
Blindness
Now, let's talk about the cost of this treatment.
How Much Do Hyaluronic Acid Fillers Cost?
The cost of hyaluronic acid fillers varies depending on factors like the number of syringes, the experience of the dermatologist, the location of the clinic, etc. According to 2016 data, the average cost of this treatment is $620 for a single syringe. This cost can also vary depending on the type of filler used, manufacturer, area to be treated, and so on.
Check out the next section to learn how to take care of your skin after getting a filler.
Aftercare
What must you do (and avoid doing) after you receive a hyaluronic acid dermal filler? Here are the basics:
Drink lots of water and keep yourself hydrated.
Stay away from alcohol for the next 24 hours.
Apply an ice pack on the affected area to tame redness and swelling.
Avoid blood thinners for 3 to 4 days after the treatment as they can cause severe bruising.
Some people are not suitable candidates for hyaluronic acid fillers. Learn all about them in the next section.
Who Is Not The Right Candidate For Hyaluronic Acid Treatment?
If any of the following criteria apply to you, you are advised against getting hyaluronic acid fillers:
A skin concern or an infection
Uncontrolled diabetes
Blood clot issues
Any severe allergies
A history of anaphylactic shock
An allergy to collagen or eggs
An allergy to animal products
An allergy to local anesthetics such as lidocaine
An allergy to bacteria
Pregnant and breastfeeding individuals
An allergy to any component that goes into making the filler
Hyaluronic acid fillers are an effective technique to make your skin look younger. The treatment is well-researched, cost-effective, and safe. Depending on the needs of the area to be treated, several formulae of this substance are employed. These fillers smoothen out fine lines and wrinkles by increasing collagen formation in the skin. Remember to avoid intense activity, alcohol, sun exposure, and cosmetics for at least 24 hours following the treatment. Though they do carry the danger of a few adverse effects, they are an effective strategy for combating the signs of aging.
Frequently Asked Questions
How long do hyaluronic acid fillers last?
Hyaluronic acid fillers typically last for 6 to 18 months.
How long does it take for hyaluronic acid fillers to work?
The initial improvement is visible immediately. However, it takes 6 to 8 weeks to see more significant results.
Key Takeaways
Hyaluronic acid fillers introduce HA into your skin artificially.
They improve skin elasticity and fight the signs of aging.
Itching, redness, minor pain, lumps, tenderness, swelling, bruising, and bleeding are common side effects of these fillers.
References:
Articles on StyleCraze are backed by verified information from peer-reviewed and academic research papers, reputed organizations, research institutions, and medical associations to ensure accuracy and relevance. Check out our editorial policy for further details.
Recommended Articles
The following two tabs change content below.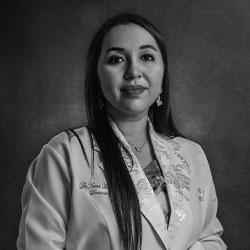 Dr. Anna H. Chacon
(MD, FAAD)

Dr. Anna Chacon is a board-certified dermatologist specializing in medical, surgical, and cosmetic dermatology. She enjoys practicing all aspects of...

more