What Is HydraFacial And Why Is It So Popular?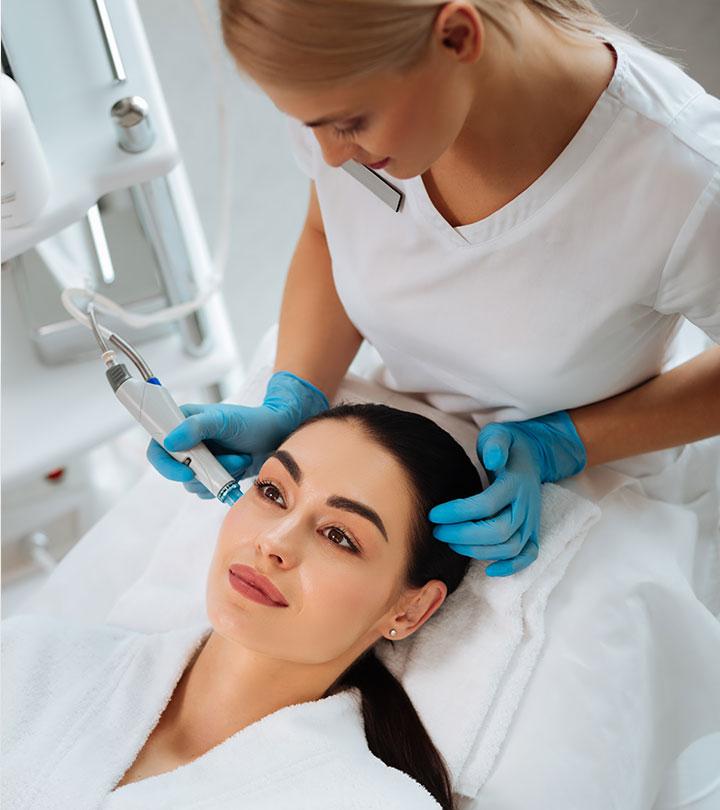 Radiant, nourished, and healthy skin is what all women want. To achieve that, you put up with a lot of chemicals in skin care products every day. Why compromise the health of your skin with these chemicals? Instead, spare 30 minutes and try the HydraFacial.
HydraFacial is a non-invasive and non-laser treatment that gives you smoother, softer, and younger-looking skin. The results are instant! Find out everything about this amazing skin treatment method in this article. Scroll down.
What Is HydraFacial Treatment? Is It Good For The Skin?
HydraFacial is a non-invasive skin resurfacing and rejuvenating treatment that makes your skin smoother and softer. It is a four-step treatment that involves cleansing, exfoliating, extracting, and hydrating your skin using a device called the HydraPeel.
It removes dead cells from your skin and infuses it with serums and hydrating agents. These serums contain different ingredients and agents (such as antioxidants and anti-aging agents) depending on your specific needs.
This treatment is suitable for all skin types and has multiple skin benefits:
It Exfoliates Your Skin Thoroughly
Your skin has to put up with pollution, stress, and environmental damage. The dirt and pollution, along with dead skin cells, congest our skin pores, causing acne and other issues. HydraFacial helps to exfoliate dead skin cells. Once the dead skin cells are cleared, your dull skin starts glowing instantly. It cleans dirt and oil from congested skin pores, preventing any breakouts.
The vortex suction during HydraFacial opens up your skin pores, leaving your skin feeling smooth to touch and decongested.
It Provides Essential Nourishment To Your Skin
The treatment also infuses your skin with essential antioxidants, peptides, and hydrating agents (such as hyaluronic acid) to make it feel nourished. The type of serums used during the treatment depends on the kind of issue you want to address.
For instance, if you want to reduce the appearance of wrinkles and fine lines, the aesthetician will use anti-aging serums. Similarly, the procedure can address issues like dark spots and hyperpigmentation and also improve skin firmness.
It Evens Out Your Skin Tone
You will notice this immediately after the treatment. Your skin tends to appear dull and uneven when dirt, sebum, and dead skin cells accumulate on it. Once the layer is gone, your skin looks radiant and bright. It also improves your skin texture.
It May Improve Lymphatic Drainage
The vacuum suction of the device removes dirt and decongests your skin pores. While the device is moved on your skin, the gentle suction helps to stimulate your lymph system and boost circulation. This helps in removing toxins from your face.
The best part is HydraFacial has no downtime. You get immediate results. Thus, it can be a part of your regular skin care routine. Now that you know what HydraFacial can do to your skin, you must be wondering what happens during the treatment. Let's find out.
How Does HydraFacial Work? Things To Expect During The Treatment
HydraFacial is performed using a handheld device called Hydrapeel. There are four different tips used to cleanse, exfoliate, extract the gunk, and hydrate your skin with serums.
The device has a spiral suction tip that spins, creating a vortex effect. This easily removes all dirt and impurities from your skin. At the same time, it introduces different skin care solutions to exfoliate your skin and infuse it with antioxidants and other skin-nourishing ingredients.
The gentle suction on your skin also gives a massage-like effect. This boosts circulation and imparts a glow to your skin.
During the procedure, you cannot differentiate between the four steps as all of them are performed simultaneously. The aesthetician moves the tip of the device on your face, applying different levels of pressure.
HydraFacial is often referred to as "hydradermabrasion." This is because the process is very similar to microdermabrasion, which is performed by doctors. Though both might appear similar, there are a lot of differences.
HydraFacial Vs. Microdermabrasion: What Is The Difference?
Both are skin resurfacing procedures performed by a small handheld device. While HydraFacial is non-invasive, microdermabrasion is a minimally invasive skin resurfacing procedure.
In this process, the doctor uses a handheld microdermabrasion device called DermaSweep. It has an abrasive tip, which is used to sand your skin gently. This removes dead skin cells and the outer layer of your skin. This improves your skin appearance, minimizes age spots, fine line, wrinkles, and spots.
HydraPeel has a vacuum tip, which is gentler than the abrasive tip of DermaSweep used for microdermabrasion.
Anyone can undergo HydraFacial. However, you must consult a dermatologist for microdermabrasion. If your skin is not suitable for the procedure, microdermabrasion may affect your skin tone and leave marks and spots behind.
By now, you are clear about what HydraFacial is and what it can do to your skin. But how do you know that you are the right candidate for HydraFacial? What are the factors you should consider before going for the treatment?
Are You The Right Candidate For HydraFacial?
Yes, you are if:
You have dull and lifeless skin. HydraFacial can get rid of dullness and make your skin glow with health.
You have acne. HydraFacial can clean your skin pores and prevent acne and related issues, such as blackheads and whiteheads.
You have wrinkles and fine lines on your face. HydraFacial moisturizes your skin and nourishes it with anti-aging serums to minimize the signs of aging.
You want younger-looking and healthy skin. HydraFacial treatment tightens the skin, removes dead skin cells, minimizes skin pores, and makes your skin feel youthful.
If you love your skin and are serious about its wellness, you can go for HydraFacial. However, if you have active rashes and open wounds on your face, sunburn, or rosacea, or are pregnant, avoid the treatment!
Although it is a safe procedure, there are a few side effects.
Are There Any Side Effects Of HydraFacial?
HydraFacial doesn't have any serious side effects. It is popular because it has zero downtime post-treatment. However, after undergoing the procedure, you may see a bit of redness on your face, and your skin may feel tight. That goes away after a while.
Also, the customized serums that are used during the procedure may irritate your skin if you are allergic to the ingredients. Hence, it is better to check the ingredients first and then proceed with caution.
Post-treatment skin care is essential. Here are a few tips you can follow right after your HydraFacial treatment.
Aftercare For HydraFacial: A Few Tips
Avoid sun exposure immediately after the treatment. This is because the treated area can be susceptible to sun damage. Use SPF (at least 40) and protective accessories, such as umbrellas and wide-brimmed hats, to cover the area.
Avoid waxing your face or the treatment area immediately after the treatment. You may resume it after two days of the procedure.
Avoid exfoliation and using skin care products with acids for at least two weeks post-treatment.
Avoid using any steroid OTC creams for at least 48 hours.
Avoid using products containing Retinol or Retin-A for a few days after treatment.
HydraFacial is beneficial for your skin, and it's no wonder people are obsessed with it. Try it out, and we are sure your skin is going to love it! If you have any questions, post them below in the comments box, and we will get back to you.
Expert's Answers For Readers' Questions
How much does HydraFacial cost?
Anywhere between $75 and $200 per session.
How often do you need to get a HydraFacial?
Once a month.
Does a HydraFacial hurt?
No. It is non-invasive, so it does not hurt.
Is the HydraFacial customizable?
Yes. You can choose the serums and hydrating ingredients.
The following two tabs change content below.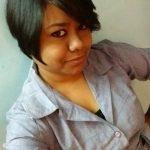 Latest posts by Ramona Sinha (see all)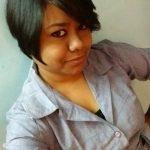 Ramona Sinha
Ramona is a journalist-turned-content writer. She holds a Master's degree in English Literature and has been writing for the digital world for over five years. She specializes in writing for Skin Care. She has done a certificate course titled 'Dermatology: Trip To The Skin', offered by Novosibirsk State University. She believes that beauty begins with a good skin care regimen and is on a mission to eliminate all toxins from her routine. She helps and guides readers in selecting products and ingredients specific to their skin type/issue. When Ramona is not working, her books and passion for music, good food, and traveling keep her busy.