Hydrating Vs. Moisturizing: How To Combat Dry Skin The skin care glossary is vast with terms that can be easily misunderstood. One such commonly misinterpreted pair is 'hydrating' and 'moisturizing'. Although they appear synonymous and treat dry skin issues, hydration and moisturization work differently on your skin. Scroll down to understand the difference between a hydrator and moisturizer.
What Do 'Hydrate' And 'Moisturize' Mean?
Hydration focuses on building your skin's water content. It involves infusing your skin with water and improving its ability to remain supple and bouncy. As a result, hydrated skin absorbs nutrients better and appears smooth and radiant.
On the other hand, moisturizing seals or restores moisture to protect your skin's barrier and prevent water loss. Moisturized skin is soft and smooth.
The difference between hydration and moisturization can be easily understood by the types of ingredients found in skin care products.
What Is The Difference Between A Hydrator and Moisturizer?
Hydrators contain water-based ingredients that add water and impart a healthy glow to your skin. Here is how hydration benefits your skin:
Protects your skin from dehydration (parched skin with lack of water)
Adds luster to your skin and prevents dullness
Makes your skin plump and supple.
Hydration is crucial, especially for people who with dehydrated and flaky skin.
Moisturizers contain oil-based ingredients that help create an oily layer on the skin to stop water from escaping through your dermis. Some other benefits of a moisturizer for your skin are:
Reduces acne and roughness
Combats dryness
Soothes the skin
Provides sun protection
Poorly moisturized skin might experience dryness, breakouts, and premature aging. Moisturizing is thus as essential for healthy skin as hydration.
A hydrator keeps your skin soft, plump, and elastic. But all that hydration will evaporate and not last long without a moisturizer. Moisturization creates a protective barrier on your skin to seal in water. Slathering moisturizers on dry skin can temporarily make it feel smooth, but dehydrated skin will still look dull.
Does Your Skin Need Hydration Or Moisturization (Or Both)?
If you are struggling with dehydrated, dull, and shrunken skin, a hydrator can help. On the other hand, if you experience dryness, flakes, fine lines, and roughness, a moisturizer will help improve your skin health and provide nourishment.
Ideally, a good skin care regimen will have a combination of hydrating as well as moisturizing products. You can first use a hydrating serum and then apply a moisturizer to prevent moisture loss from your skin.
Our skin also needs replenishment, just like our body needs to be hydrated from time to time.
How Do You Know If Your Skin Is Dehydrated?
Dehydration is a condition where the body requires more water than the intake ratio. It can affect various organs, including the skin. Therefore, it is imperative to recognize the primary signs of dehydrated skin:
Loss of elasticity
Fine lines and wrinkles
Stretched and tight skin
Appears dull and saggy
Low water intake, excessive perspiration, and sun exposure might cause dehydration. However, dehydrated skin can be restored to a healthy state if you supply it with enough water: internally and topically.
How Do You Know If Your Skin Needs Moisture?
Dry skin is a consequence of weak or damaged lipid barrier of your skin. It indicates a deficiency of oils and lipids, making the skin look flaky and rough. Harsh environmental factors like low humidity, excessive heat, and cold winds also lead to dry skin. If you notice any of these symptoms, there is a good chance your skin is drying out:
Flaky skin and itchiness
Roughness
Lines and cracks
Redness or inflammation
The key to prevent dryness and smoothen your skin is to generously apply a moisturizer. Moisturizers enhance the barrier function of your skin and lock in the existing moisture content.
How Do You Pick The Right Hydrator Or Moisturizer?
Hydrating your skin is essential, and one of the easiest ways to maintain hydrated skin is by increasing your water intake. Drink water at regular intervals (preferably 6-8 liters a day) and consume water-rich foods like cucumber, watermelon, peaches, and tomatoes.
You can also use a hydrator to add the lost water back to your skin. Opt for humectants that gather moisture from the environment and bind it in the skin. There are different forms of humectants, such as:
Natural Humectants: Aloe vera, honey, hyaluronic acid, and AHAs
Synthetic Humectants: Glycerin, urea, and butylene glycol
Hydrating ingredients are suitable for all skin types. They are usually water-soluble and do not clog your pores.
Moisturizers are formulated for different skin types and seasons. For acne-prone and oily skin, choose a lightweight and gel-based moisturizer. On the other hand, thick creams and emollient moisturizers are suitable for dry and rough skin types. Oil-free gels or lotions are ideal for hot summer days, whereas heavier products with oils and butters are useful for chilly winter days.
Here are some effective ingredients you can use for hydrating and moisturizing your skin.
What Should You Use For Hydration And Moisture?
Hyaluronic Acid Hyaluronic acid is a widely used humectant in many skin care products. It locks in hydration, makes your skin firm and elastic, and reduces the appearance of wrinkles. Hyaluronic acid is also known for its soothing properties – it helps treat redness and skin inflammation.
Ceramides are lipids or fats that play an important role in maintaining your skin health. They protect your skin barrier and improve permeability. Although they naturally occur in the skin, their number and effectiveness reduce due to age and sun damage, resulting in rough and dry skin. They help smoothen your skin, reduce fine lines, and make your skin firm. 
Shea butter has high concentration of oleic, stearic, linoleic, and palmitic fatty acids. It acts as an emollient and helps moisturize your skin. Shea butter protects your skin from sun damage, delays aging, and treats inflammation. It retains the natural oils of your skin and stimulates the production of collagen and proteins. This ingredient also creates a healthy and smooth skin barrier. Its anti-inflammatory and anti-aging properties make it a key ingredient in skin care products.
Squalene is a natural antioxidant that detoxifies your skin and exhibits emollient activities. It is an excellent source of hydration and makes the skin glow. This ingredient protects your skin's lipid barrier from harmful UV rays and oxidative damage. It keeps your skin supple and treats skin irritations without leaving any oily residue.
Other humectants that improve your skin health include lactic acid, glycolic acid, and polyhydroxy acids. These ingredients provide nourishment and hydration and help exfoliate your skin.
For best results, hydrators and moisturizers should be applied both during the day and night. A skin care routine for dehydrated or dry skin should involve the following practices.
Best Skin Care Routine For Dehydrated And Dry Skin
Morning Routine
Cleanser: Make a wise choice while selecting your cleanser. A good cleanser is gentle on the skin and does not strip the natural oils. Try to avoid products with fragrances, sulfates, and synthetic colors.
Toner: A toner will remove any impurities, dust, or dirt traces that a cleanser cannot. A toner for dry skin should be alcohol-free and hydrating. Choose a cream-based toner to combat dry and flaky skin conditioners.
Hydrating Serum: Serums are wonderful for calming the skin and quenching dehydration. People with dull and saggy skin must opt for serums with glycerin, hyaluronic acid, or squalene.
Moisturizer: Moisturizers seal the goodness of serums and prevent water loss from the skin. They protect your skin from the sun and free radical damage. Applying a moisturizer will also make your skin soft, smooth, and radiant.
Sunscreen: Shielding your skin with SPF is the last step of your morning routine. The harmful UV rays can leave your skin dry and dehydrated and lead to premature aging. Hence, it is crucial to strengthen your skin defense with sunscreen. Go for one with SPF 30 or higher.
Night Routine 
Cleanser: Look for an oil-based cleanser that can eliminate makeup, sunscreen, dirt, pollution, and impurities. It leaves your skin feeling moist, bright, and calm.
Hydrator: Our skin repairs itself at the night from the stressors it was exposed to during the day. Hydrating serums with hyaluronic acid or vitamin C are good options. They can help replenish and nourish your skin throughout the night.
Moisturizer: Night creams or moisturizers further aid in restoring skin health. Choose a night cream that contains hydrating ingredients, such as vitamin C, ceramides, and glycolic acid. These ingredients also help treat pigmentation, aging signs, and uneven skin tone.
How Do You Know If A Product Moisturizes Or Hydrates?
Hydrators help supplement your skin with the lost moisture, while moisturizers lock in the hydration.
For dehydrated skin, look for ingredients like hyaluronic acid, snail mucin, aloe, and honey, whereas moisturizers should be infused with shea butter, lanolin, mineral oil, glycerin, or ceramides.
First, apply humectants like hyaluronic acid to hydrate your skin and follow up with occlusives like butters or oils to seal the moisture.
Some skin care products work as both hydrators and moisturizers. For instance, face masks can benefit your skin with the best of both worlds – hydration and moisturization.
A few lifestyle changes can go a long way in keeping your skin soft, smooth, and bright. Here are a few steps to up your hydration and moisturizing game.
What Lifestyle Changes Can You Adopt?
Increase your water intake. Adequate water intake keeps you hydrated and plumps the skin cells.
Keep away from hot showers. Hot showers strip essential oils and moisture and might damage the protective skin barrier.
Use a sheet or face mask for extra hydration. Face masks can help boost moisture and hydration levels of your skin. Anecdotal evidence suggests that masking has shown anti-aging effects on the skin and makes it glow.
Do not skip sunscreen before stepping out. The harmful UVA and UVB rays deteriorate the skin's collagen and elastin, resulting in dryness. To prevent this issue, using SPF is crucial.
Consume healthy and water-rich foods that help you stay hydrated. Include cucumber, watermelon, berry, peach, tomato, lettuce, celery, zucchini, and yogurt in your diet. You can also consume coconut water, fruit juices, and broths and soups to meet the hydration needs of your skin.
Your skin care routine is more important than the products you apply. Any mistake in the process can considerably affect the hydration and moisture levels of your skin. Here are a few points you must abide by to make your products work.
Tips For Hydrating And Moisturizing Your Skin
Do not wash your face with hot water.
Exfoliate no more than once or twice a week.
Reapply moisturizers and sunscreen when needed.
Do not scrub your face for too long. Use gentle strokes in the upward direction.
Do not rub your face aggressively with a towel after rinsing. Instead, pat dry it gently with a soft, cotton cloth.
Conclusion
Both hydrators and moisturizers provide essential nourishment to your skin, but they are not the same. Hydration and moisturization work differently on your skin. Knowing the difference will help you make the ideal choice and address your skin concern effectively.
Expert's Answers For Readers' Questions
Does oily skin need hydration and moisture?
Yes. Regardless of the oily, sensitive, dry, combination, or normal, every skin type needs hydration and moisture. The key is to choose the right products and ingredients based on your skin condition.
Is water a good moisturizer?
Yes. But water is not enough to keep your skin moist or hydrated. Hence, it is important to include moisturizers and hydrators in your skin care routine.
 Sources
Articles on StyleCraze are backed by verified information from peer-reviewed and academic research papers, reputed organizations, research institutions, and medical associations to ensure accuracy and relevance. Read our editorial policy to learn more.
The following two tabs change content below.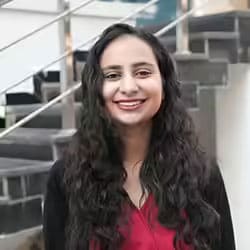 Arshiya Syeda is an editor and certified counselor. Ever the lover of the written word, she served on the editorial boards of her school and college newsletters. Writing articles on hairstyles, hair care, and nutrition helped her combine her love for reading, writing, and research. As an editor, she helps her team members deliver polished and meticulously researched content. Arshiya is fluent in English, Urdu, and Hindi and aims to become a multilinguist by learning German and teaching herself American Sign Language (ASL).