How To Use Hydrolyzed Keratin And Its Benefits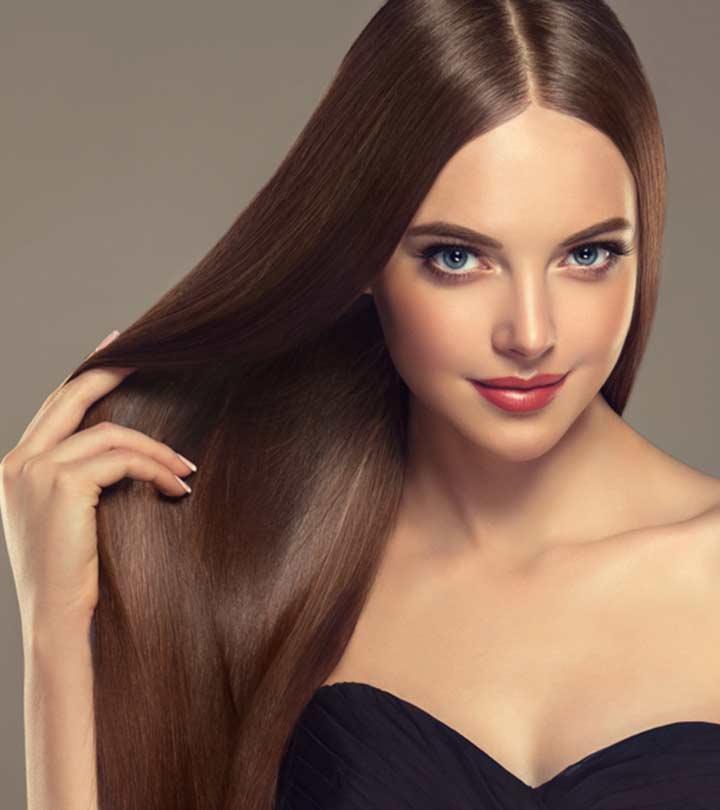 792980
Our hair is made of keratin – a protein that smoothens the cuticles and makes the hair manageable, smooth, and glossy. However, exposure to constant heat styling and over-processing can cause keratin depletion, resulting in dry, brittle, and frizzy hair. To reverse that damage, you need products that contain hydrolyzed keratin.
This multifunctional ingredient can fortify the hair and improve its overall health and appearance. Keep reading to find out how hydrolyzed keratin can breathe life back into your hair and ways to use it.
What Is Hydrolyzed Keratin?
Hydrolyzed keratin is extracted from the nails, wools, and horns of animals. It is a large protein molecule and is broken down or "hydrolyzed" into smaller molecules through enzymatic hydrolysis. The smaller or hydrolyzed molecules have lower molecular weight and penetrate the hair shafts and strengthen the hair structure. It has a similar amino acid structure as the keratin produced naturally in humans. Read on to know how beneficial hydrolyzed keratin can be for hair.
Benefits Of Hydrolyzed Protein For Hair
Hydrolyzed keratin is beneficial for all hair types, especially curly and kinky hair. Scroll down to find out why.
Is Hydrolyzed Keratin Good For Curly Hair?
Yes. This is because curly and kinky hair is porous and brittle and has a weak hair structure. Hydrolyzed keratin can easily penetrate curly hair and improve its protein content to strengthen the strands and enhance the hair structure. It may help enhance curl definition, so it is often suggested to be used in DIY hair masks and products.
Curly hair is more prone to damage and dryness, and hydrolyzed keratin can help minimize these issues. Research shows that it makes curly hair more manageable and frizz-free (6). It also improves hair color and shine.
If you want to reap all these benefits of hydrolyzed keratin, you need to use it the right way. Here are a few tips to help you use hydrolyzed keratin for your hair.
How To Use Hydrolyzed Keratin For Hair
Hydrolyzed Keratin Hair Products: You can find many hair care products like shampoos, conditioners, hair masks, and serums containing keratin hydrolysates. Use these products regularly to improve the hair texture and tensile strength and repair damaged hair.
DIY Hair Products: Add a concentration of 0.5-3% of hydrolyzed keratin to your regular shampoo, conditioner, or hair mask to condition and protect the hair.
Deep Conditioning Treatment: You can add 0.5-3% concentration of hydrolyzed keratin to any deep conditioning treatment. Apply the product, put on a shower cap, and leave the treatment on overnight. Wash it off in the morning.
If you follow a vegan lifestyle and are wondering if hydrolyzed keratin products will fit your lifestyle, here is the answer.
Is Hydrolyzed Keratin Vegan? 
Hydrolyzed keratin is not vegan. Keratin is derived from feathers, wool, nails, and other parts of animals. It cannot be sourced from vegetables and is neither vegan nor cruelty-free.
However, hydrolyzed protein can be synthesized from the amino acid extracted from soy, wheat, and corn. It is not be as effective as animal-derived keratin and may not restore the damaged hair structure (4).
Side Effects Of Hydrolyzed Keratin
A study found 5% hydrolyzed keratin to be non-irritating and non-sensitizing. However, 10% of hydrolyzed keratin may irritate the skin. It may cause acute urticaria (hives, swelling, and redness) and itchy eyes (7), (8).
Perform a patch test on the neck or the wrist to avoid adverse reactions. Also, avoid overusing hydrolyzed keratin as it may weigh the hair down and make it greasy, dry, and stiff.
To Summarize
Hydrolyzed keratin is beneficial for hair care as it stimulates hair growth, repairs damage, and improves the hair structure. However, use it with caution as it may also cause allergic reactions, and overusing it may have the opposite effect.  Consult a doctor before using hydrolyzed keratin and perform a patch test.
Sources
Articles on StyleCraze are backed by verified information from peer-reviewed and academic research papers, reputed organizations, research institutions, and medical associations to ensure accuracy and relevance. Check out our
editorial policy
for further details.
Recommended Articles
The following two tabs change content below.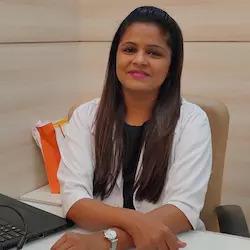 Dr. Shruti Chavan
( MBBS Dermatologist)

Dr. Shruti Chavan is a consulting dermatologist at Dr.Sheth's Skin and Hair Clinic since 6 years. She is a co-committee member of CDSI (Cosmetic dermatologist Society of India). She is highly skilled in non-surgical facial skin rejuvenation and face lift by the use of injection treatments and lasers. Dr. Chavan is well-versed with dermatological and aesthetic procedures. Her special interests...

more