Hypoglycemia Diet – How To Prevent Sudden Blood Sugar Drop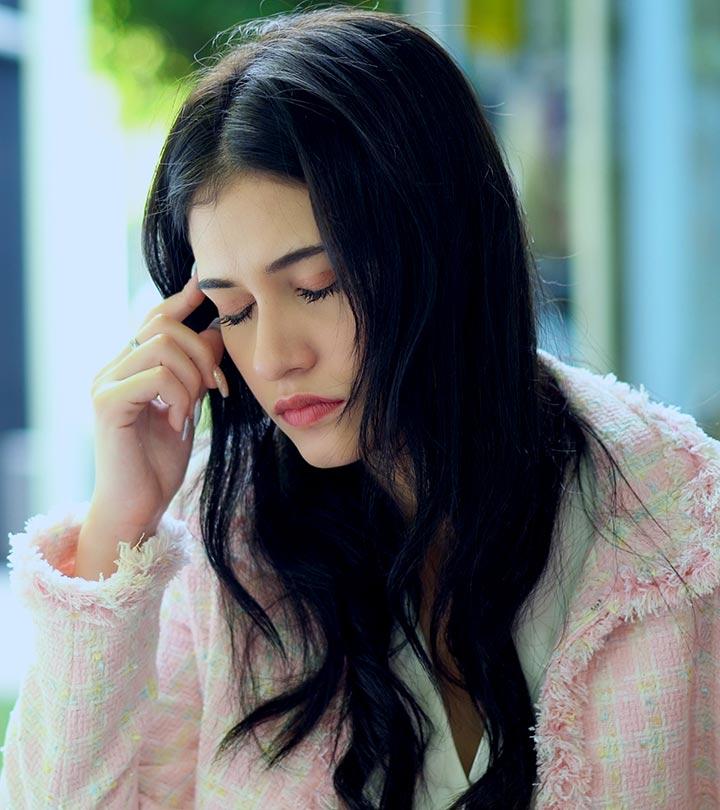 Do you feel excessively hungry all the time? How about dizzy, weak, and disoriented? Chances are you are hypoglycemic.
Hypoglycemia is a condition in which the blood sugar drops below normal levels (70 mg/dL)(1). The Centers for Disease Control and Prevention reports that 245,000 people in the US are hypoglycemic (2). Mostly, people with diabetes are affected by it. But people without diabetes may also be hypoglycemic.
To prevent a sudden drop in blood sugar levels and minimize the risk of health complications, you must follow a hypoglycemia-friendly diet. Besides food, timing of food intake and quantity also matter when it comes to managing hypoglycemia. Read on to know all about it and live a healthy life. Let's begin!
In This Article, You Will Know…
What Causes Hypoglycemia?
Hypoglycemia is caused when there's more insulin in the body. Insulin levels can be high if you have diabetes and take insulin to lower blood glucose levels. Or it may also occur if you have reactive or fasting hypoglycemia. To understand how excessive insulin causes hypoglycemia, you have to understand its function. Let's take a quick look.
Insulin is a hormone secreted in response to a rise in blood glucose levels after a meal. The function of insulin is to carry the glucose molecules into the cells. In the cells, glucose gets converted into usable energy. Energy is then used to perform various day-to-day tasks.
When insulin is overproduced, the glucose level in the blood drops. If the blood glucose level drops below 70 mg/dL, you will start to feel dizzy, and your brain will stop functioning properly. You might show the following symptoms of hypoglycemia.
Symptoms Of Hypoglycemia
Excessive, sudden hunger
Dizziness
Fatigue
Sweating
Feeling irritated and anxious
Tingling lips
Blurred vision
Feeling weak
Trembling
High heart rate
Feeling disoriented and confused
Turning pale
Feeling mentally sluggish
If you experience most or all of the symptoms mentioned above, you must see a doctor immediately. Find out in the following section how your doctor will confirm if you have hypoglycemia.
How To Know If You Are Hypoglycemic
To know if you have hypoglycemia, your doctor will first make a note of all the symptoms. If they suspect hypoglycemia, your blood sugar levels will be tested.
If the report does not confirm hypoglycemia, further tests will be carried out to find out the underlying reason for low blood sugar levels. If the test confirms that you are hypoglycemic, you will be asked to follow a hypoglycemia-friendly diet. What's a hypoglycemia diet? Find more about it in the next section.
Hypoglycemia Diet
Scientists have conducted studies and found that an apt hypoglycemic diet can either be a diet rich in complex carbs with some amount of simple carbs or a ketogenic diet (3), (4), (5), (6).
To determine a good hypoglycemia diet, you must look at the sustainability of the diet. Choose a program that blends well with your lifestyle and does not affect your health. Here's a sample diet chart for you to follow. Get your doctor's approval if you want to follow this diet plan.
Meals
What To Eat
After Waking Up (7:30 a.m.)
350 mL warm water with 1 teaspoon organic honey
Breakfast (8:30 a.m.)
Hard boiled eggs and 1 multigrain toast

Or

Oatmeal with strawberries and almonds

Or

Bulletproof coffee

Mid Morning (10:30 a.m.)
1 banana

Or

370 mL freshly pressed fruit juice

Or

Keto fat bombs

Lunch (12:30 p.m.)
Mushroom and quinoa salad

Or

Grilled chicken breast with veggies

Or

Tuna and mayonnaise salad

Evening Snack (3:30 p.m.)
1 multigrain digestive biscuit + 1 cup black coffee

Or

Baked beetroot chip

Or

½ avocado + 3-4 slices of salami

Dinner (6:30 p.m.)
Lentil soup with veggies

Or

Grilled fish and sautéed veggies

Or

Cream of mushroom soup
Apart from the foods listed in the diet chart, here's a list of foods to eat and avoid if you are hypoglycemic. Take a look.
Foods To Eat
Veggies – Spinach, kale, arugula, bitter gourd, radish greens, collard greens, Swiss chard, Malabar spinach, eggplant, broccoli, cauliflower, carrot, purple cabbage, Chinese cabbage, cabbage, lettuce, bok choy, scallions, radish, turnip, celery, and fennel.
Fruits – Banana, avocado, apple, strawberries, blueberries, blackberries, lime, lemon, grapefruit, watermelon, muskmelon, kiwi, orange, pluot, tangerine, gooseberries, pears, plum, peach, dragon fruit, and sweet lime.
Protein – Chicken breast, mackerel, tuna, salmon, sardine, free-range eggs, kidney beans, navy beans, Bengal gram, mung beans, lentils, tofu, soy milk, and soy chunks.
Whole Grains – Brown rice, white rice (provided you include four types of veggies with it), barley, oats, quinoa, amaranth, buckwheat, and wheat.
Dairy – Full-fat milk, full-fat yogurt, homemade ricotta cheese, cottage cheese, cheddar cheese, and Greek yogurt.
Fats And Oils – Olive oil, ghee, avocado oil, rice bran oil, almond butter, flaxseed butter, and sunflower seed butter.
Seeds And Nuts – Flax seeds, chia seeds, sunflower seeds, melon seeds, pepita, almonds, walnuts, pistachios, macadamia nuts, hazelnuts, and pine nuts.
Herbs And Spices – Cilantro, basil, sage, oregano, thyme, dill, bay leaves, coriander, cinnamon, cardamom, allspice, saffron, mace, nutmeg, turmeric, ginger, onion, garlic, chili flakes, green chili, cumin, dried herbs, and nigella seeds.
Beverages – Water, detox water, fenugreek seeds soaked water, low-sodium buttermilk, green tea, herbal tea, black coffee, and freshly pressed fruit or vegetable juice.
Here's a list of foods to avoid.
Foods To Avoid
Soda
Processed foods
High-sodium foods
Artificial sweeteners
Frozen foods
Canned and packaged foods
The basic idea is to consume complex carbs, healthy fats, lean protein, and grass-fed dairy and stay hydrated. Also, keep yourself active by working out regularly.
Hypoglycemia can get worse if you do not consume anything before working out. Here are a few food options that you may try out.
What To Consume Before Exercising
Consume a good source of complex carbs and protein. Have it at least 45 minutes before working out. Here are some options:
Apple and almond butter
Freshly pressed fruit juice and nuts
Green tea and digestive biscuit
Carrot and hummus
Banana
Yogurt and berries
Protein shakes (check out 15 homemade protein shake recipes here).
So, you have plenty of food options to choose from and be healthy. Before I come to a close, here are a few tips to manage hypoglycemia.
Tips To Manage Hypoglycemia
Follow the hypoglycemia diet.
Keep yourself active.
Avoid sugary foods.
Avoid consuming alcohol.
Eat every 2-3 hours.
Keep yourself hydrated.
If you feel dizzy, pop a candy in your mouth, lie down, and wait for 10-15 minutes.
Call a friend or the ambulance if you do not feel alright after 15 minutes.
Hypoglycemia may become life-threatening if you do not take care and act quickly. Listen to your body carefully and consume healthy foods. In a few days, you will start feeling better and not be dizzy, weak, or famished suddenly. If you have any questions, post them in the comments box, and I'd be happy to answer them. Take care!
References
1. "Low Blood Glucose (Hypoglycemia)" National Institute of Diabetes and Digestive and Kidney Diseases, US Department of Health and Human Services.
2. "National Diabetes Statistics Report, 2017" Centers for Disease Control and Prevention.
3. "Hypoglycemia and endurance exercise: dietary considerations." Nutrition and health, US National Library of Medicine.
4. "Treatment of reactive hypoglycemia with the macrobiotic Ma-pi 2 diet as assessed by continuous glucose monitoring: The MAHYP randomized crossover trial." Metabolism: clinical and experimental, US National Library of Medicine.
5. "Protective effects of ketogenic diets on signs of hypoglycemia." Diabetes, US National Library of Medicine.
6. "Eucaloric Ketogenic Diet Reduces Hypoglycemia and Inflammation in Mice with Endotoxemia." Lipids, US National Library of Medicine.
The following two tabs change content below.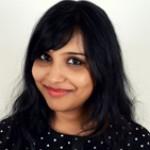 Latest posts by Charushila Biswas (see all)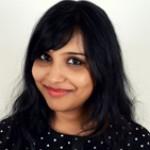 Charushila Biswas
Charushila Biswas is a Senior Content Writer and an ISSA Certified Specialist in Fitness & Nutrition. She is an alumni of VIT University, Vellore and has worked on transgenic wheat as a part of her Masters dissertation from NRCPB (IARI), New Delhi. After completing her Masters, she developed a passion for nutrition and fitness, which are closely related to human psychology. This prompted her to author a review article in 2015. She has written over 200 articles on Fitness and Nutrition. In her leisure time, Charushila loves to cook and enjoys mobile photography.