Have Trouble Expressing Your Love? Choose One Of These "I Love You" Poems Instead!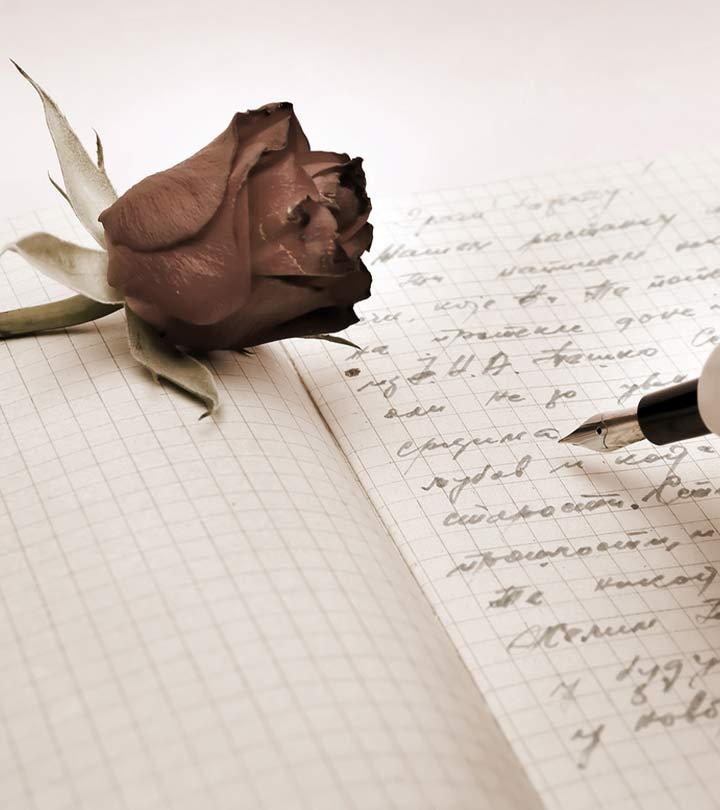 Do you have a penchant for reading romance novels? Is watching romantic movies your favorite pastime? Even if love is dramatic, you like experiencing that love vicariously. It leads you to think that being in love means sweaty palms, heart skipping beats, and being tongue-tied in front of your love.
But is it the same in real life? Not necessarily. Your love could be a whisper instead of a loud bang. Young love between teenagers could be different from a more mature love between adults. But in either case, love must be spoken between loving partners, right? You do not want to say a plain "I love you" – you want it to be something special. So, to help you express your love in a profound way, here is a short collection of a few special "I love you" poems.
"I Love You" Poems For Him
1. How Do I Love Thee? By Elizabeth Barrett Browning
How do I love thee? Let me count the ways.
I love thee to the depth and breadth and height
My soul can reach, when feeling out of sight
For the ends of being and ideal grace.
I love thee to the level of every day's
Most quiet need, by sun and candlelight.
I love thee freely, as men strive for right;
I love thee purely, as they turn from Praise.
I love with a passion put to use
In my old griefs, and with my childhood's faith.
I love thee with a love I seemed to lose
With my lost saints, I love thee with the breath,
Smiles, tears, of all my life! and, if God choose,
I shall but love thee better after death.
2. Love So Amazing By Elaine Chetty
My love for you is like the raging sea,
So powerful and deep it will forever be.
Through storm, wind, and heavy rain,
It will withstand every pain.
Our hearts are so pure and love so sweet.
I love you more with every heartbeat!
3. My True Love Hath My Heart By Sir Philip Sidney
My true love hath my heart, and I have his,
By just exchange one for the other given:
I hold his dear, and mine he cannot miss;
There never was a bargain better driven.
His heart in me keeps me and him in one;
My heart in him his thoughts and senses guides:
He loves my heart, for once it was his own;
I cherish his because in me it bides.
His heart his wound received from my sight;
My heart was wounded with his wounded heart;
For as from me on him his hurt did light,
So still, methought, in me his hurt did smart:
Both equal hurt, in this change sought our bliss,
My true love hath my heart and I have his.
4. I Carry Your Heart With Me (I Carry It In) By E. E. Cummings
i carry your heart with me (i carry it in
my heart) i am never without it (anywhere
i go you go, my dear; and whatever is done
by only me is your doing, my darling)
i fear
no fate(for you are my fate, my sweet) i want
no world(for beautiful you are my world, my true)
and it's you are whatever a moon has always meant
and whatever a sun will always sing is you
here is the deepest secret nobody knows
(here is the root of the root and the bud of the bud
and the sky of the sky of a tree called life; which grows
higher than soul can hope or mind can hide)
and this is the wonder that's keeping the stars apart
i carry your heart (i carry it in my heart)
5. Idle Dreams By Joanna Fuchs
In idle dreams of long ago,
I imagined my true love;
A perfect match, a soulmate,
An angel from above.
Now you're here, and now I know
Our love will stay and thrive and grow.
"I Love You" Poems For Her
1. Shall I Compare Thee To A Summer's Day? By William Shakespeare
Shall I compare thee to a summer's day?
Thou art more lovely and more temperate:
Rough winds do shake the darling buds of May,
And summer's lease hath all too short a date:
Sometime too hot the eye of heaven shines,
And often is his gold complexion dimm'd;
And every fair from fair sometime declines,
By chance or nature's changing course untrimm'd;
But thy eternal summer shall not fade
Nor lose possession of that fair thou owest;
Nor shall Death brag thou wander'st in his shade,
When in eternal lines to time thou growest:
So long as men can breathe or eyes can see,
So long lives this and this gives life to thee.
2. I Am Not Yours By Sara Trevor Teasdale
I am not yours, not lost in you,
Not lost, although I long to be
Lost as a candle lit at noon,
Lost as a snowflake in the sea.
You love me, and I find you still
A spirit beautiful and bright,
Yet I am I, who long to be
Lost as a light is lost in light.
Oh, plunge me deep in love—put out
My senses, leave me deaf and blind,
Swept by the tempest of your love,
A taper in a rushing wind.
3. My Fears Are Plenty By Christopher Pointdexter
My fears are plenty but
I have only ever had
One dream –
That I will learn the precise language
Of your beating heart and
Find the perfect way to
mingle these words and letters
together so that they
may become starts and
shine the most breathtaking
light upon your silent face.
4. Defeated By Love By Rumi
The sky was lit
by the splendor of the moon
So powerful
I fell to the ground
Your love
has made me sure
I am ready to forsake
this worldly life
and surrender
to the magnificence
of your being
5. When You Are Old By William Butler Yeats
When you are old and grey and full of sleep,
And nodding by the fire, take down this book,
And slowly read, and dream of the soft look
Your eyes had once, and of their shadows deep;
How many loved your moments of glad grace,
And loved your beauty with love false or true,
But one man loved the pilgrim soul in you,
And loved the sorrows of your changing face;
And bending down beside the glowing bars,
Murmur, a little sadly, how love fled
And paced upon the mountain's overhead
And hid his face amid a crowd of stars.
Being in love is a beautiful feeling, no doubt. However, you should never leave your passion be unspoken. A small poem, or sonnet, or even a handwritten note can make your love confession special. Choose one of these romantic "I love you" poems written by famous poets to let your partner know about your feelings.
Recommended Articles
The following two tabs change content below.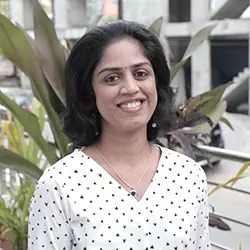 As Chief Editor, Harini sets the tone and editorial direction for StyleCraze to deliver engaging, interesting, and authentic content revolving around women's health, wellness, and beauty. She has over 14 years of experience in content writing and editing for online media. She specializes in the areas of Beauty, Lifestyle, and Health & Wellness and is proficient in Medical Sciences (Biology, Human Anatomy and Physiology, and Biochemistry). Her background in Biomedical Engineering helps her decode and interpret the finer nuances of scientific research for her team. Harini is a certified bibliophile and a closet poet. She also loves dancing and traveling to offbeat destinations.