14 Things To Do When You Miss Your Boyfriend
Distance does make the heart grow fonder, and it also pulls on your heartstrings!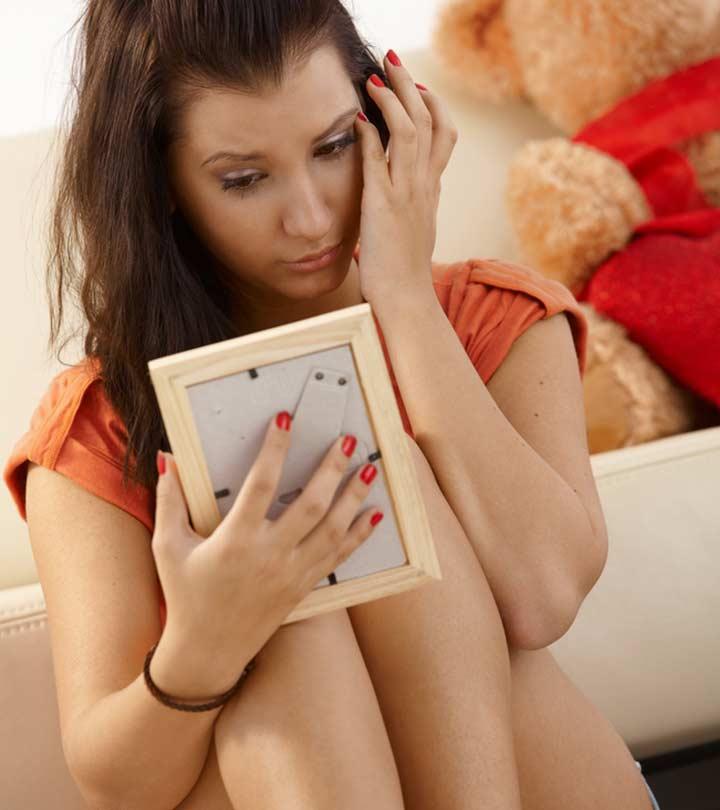 "I miss my boyfriend." Is this the thought swirling through your head all the time? Well, relationships are hard. Living apart and not being able to spend quality time together can cause this uneasy feeling that transforms into a ball of sadness in your heart. Sometimes even a surprise visit may not be possible. We understand if you are missing your boyfriend now. And, we can help you feel better in a situation like this. Remember, this feeling is only temporary. Read on to learn what to do if you miss your boyfriend and navigate through this phase smoothly. Scroll down!
What To Do When You Miss Your Boyfriend
1. Re-reading Old Conversations Might Do The Trick
No woman can say that they haven't taken screenshots of cute and flirty messages that he has sent in the past. Open up those pictures of when you first started dating. You will be reminded of some funny exchanges you both might have had. Apart from that, you can just reread everyday conversations in the current text chain between you and him, and it will be as though you are talking to him again, easing some of your heartache.
2. Let Him Know You Miss Him
We all know that the key to a good relationship is communication, which is especially true for long-distance relationships. If you see yourself missing him a lot, send him a quick text about how you really want to see his face. However, this doesn't work all the time as it can annoy him if done too often. If you want to hear his voice, you can just call him up and say that talking to him helps make you feel better.


StyleCraze Says
You can also have a quick video call with them for a virtual date and just seeing their face will just lighten up your face.
3. Look At A Few Old Pictures
There are probably tons of albums lying around with pictures of you two. When you are missing your boyfriend, looking at those pictures can make you feel better. You will be reminded of the times you spent together, and it might help bring the memories back to life again as if he's right next to you.
4. Send Him Some Silly Selfies
If you are missing your boyfriend and feeling the loneliness and yearning creeping upon you, hold up your phone and take some selfies, making silly faces and bringing out the child in you. At times, simply reaching out to him and sending a picture for him to look at later can make you feel at ease. You might not get a response at that very second, but just imagining how his eyes will light up seeing that picture will make you smile for a while.
5. Wear His Clothes
Girlfriends love wearing their boyfriend's big, baggy clothes as they feel comfy, oversized, and snugly. More so, it makes one feel like their partner is right there with them. We know you might have some of his sweatshirts and a bunch of t-shirts stacked in the corner. Throw one on and feel him close to you. It's cheesy, but it's guaranteed to work.
6. Watch His Favorite Movie
Now, it isn't exactly necessary that you like the movie a lot, but it could be his all-time favorite. Watching it can make you feel that you are close to him. Sit on your couch with a bowl of popcorn, and watch the movie for a while. Try to comprehend why he is so much into it. It could be a movie you both watched on your first date together or one that you both relate to and watch together all the time. In fact, if he's in another city or country, you can stream a movie at the same time while being on the phone talking about it. While it isn't the same as snuggling on the couch, it is sweet to sync up your movie plans and feel like you are together.
7. Plan Stuff You Will Do With Him When You See Him Next
Lighten up the frown on your face by thinking about the time you will meet your boyfriend next. Instead of dwelling on how much you are missing your man, try coming up with a lot of plans on what to do together once you meet. You can think of different fun date ideas and all the stuff you wish to talk to him about. Not only will it help you feel distracted, but it will also help pass your time, and you will end up feeling better. This is especially beneficial when you are in a long distance relationship.
8. Use His Cologne
If you have some of his cologne lying somewhere around the house, spray some of it on yourself. Having that scent around you can help ease the pain you feel when you miss your boyfriend.
9. Write Him A Letter
With the amount of instant messaging apps available at our disposal, it is seldom that partners write letters to each other. But this old-fashioned idea is still one of the most romantic things to do for your partner and can turn the sadness of missing your boyfriend into something lovely.
10. Take A Short Solo Trip
Well, this works for literally everything. Be it boredom, overthinking, or just feeling lonely, taking a solo trip is the answer to all your problems. Why? Because it gives you something to look forward to. You have new places to explore, get to rejuvenate your mind and body, and make tons of memories. Instead of staying at home and pining for your man, pick a weekend getaway nearby. It will calm your mind, you will interact with new people on your journey, and traveling solo will give you millions of opportunities to figure out many challenges that come your way.
11. Browse Through His Social Media
Social media has influenced our society in a lot of ways, so much that we have our entire lives documented on it. He too would have a lot of statuses and pictures uploaded, and when you look at them, it can give you an insight into how his life would have been like when he posted them. Thinking back on all those times where he told you about his success and his struggles and remembering that he trusts you with everything will help you feel better and maybe miss him less too.
12. Hang Out With Your Friends
Another way to distract yourself while having some fun is to be with friends. It is good to have people who care about you when you are feeling lonely, and your partner is not present. You can talk to your friends about what you are feeling. They can keep you busy with their conversations, so you can stop worrying about your man.


StyleCraze Says
You can also hang out with your girlfriends and go for shopping or movie or coffee or have a sleepover with them, all those smiles and gossips will take your mind off from missing your guy.
13. Pursue Your Favorite Hobbies
It is all about distracting yourself from the constant thought of your boyfriend. Diving into anything you like doing in your spare time can help you forget that you miss him – be it cooking up your favorite meal, baking cupcakes, reorganizing your house, or taking up a little DIY project. It can prove to be an effective way to pass the time until you get to see him again. Plus, it will be an added dose of fun.
14. Do Something To Pamper Yourself
We know you are missing your boyfriend, and there are lots of emotions surrounding you at the moment. You deserve something amazing because it can get hard at times. Fix a spa appointment and enjoy pampering yourself. The more time you spend enjoying yourself, the less time you will spend missing him.
Infographic: Best Things To Do When You Miss Your Boyfriend
From re-reading old messages to calling him, there are several ways in which you can let your boyfriend know you miss him. While it is important to keep yourself occupied by taking part in other activities or hobbies so your mind doesn't dwell on his absence too much, there are some things you can do to make yourself feel better.
Check out the infographic to learn what are the best things to do when you miss your boyfriend.



You may indeed feel low when your boyfriend is not around. Long distance relationships are hard on the emotional connection but patience and hope can make the waiting worth it. But if you can transform sadness into happiness by indulging yourself in exciting activities, your journey will be worth experiencing. So, when you go all "I miss my boyfriend," you can follow the suggestions discussed in the article. Also, when you meet your man again, you will have loads to share with him. You can let him know how you spent your days without him, doing things that reminded you of him but in a positive way.
Frequently Asked Questions
Why do I cry when I miss my boyfriend?
Unable to bear the sadness, you may shed a tear or two as you miss your boyfriend. But, it is pretty normal, and it happens due to the strong bond you may share with him.
Why do I get mad when I miss my boyfriend?
When you miss your boyfriend, your longing may translate into frustration or anger. This often happens when you can't communicate with him. His absence may lead you to feel complicated feelings, and anger is one of them.
Key Takeaways
Recognize and accept your feelings of separation. Do not try to suppress them.
Communicate via phone calls or texts with your boyfriend.
Pick up a hobby or go out with friends to distract yourself.
Eat and sleep well to cope with your emotional distress and get used to the separation.
Craving your boyfriend's presence? This heartfelt video reveals comforting and practical suggestions on what to do when you miss him desperately, helping you find solace and keep the love alive. Click to play!
The following two tabs change content below.