7 Important Meditation Tips For Beginners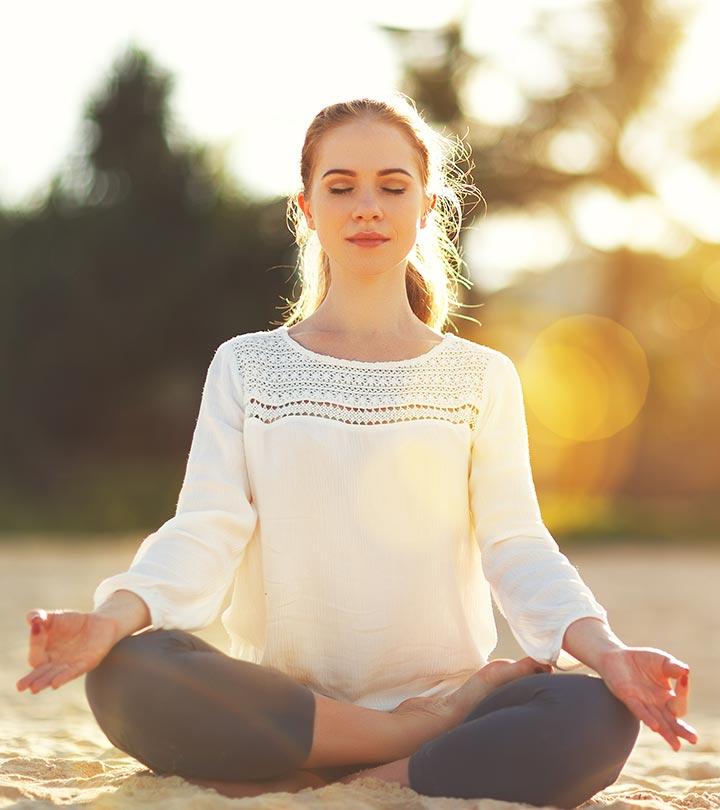 We all know that meditation can work wonders. But for beginners to experience the transcendental quality of meditation, certain tips need to be followed.
Practicing meditation in the right manner is crucial to experience its benefits entirely. The time of practice, the manner of sitting, pre and post regime and such have a significant impact on your meditation process.
So, for a wholesome meditation experience, there are some requirements to follow. Simple tips that can make a significant difference to your practice. Let's take a look at some of them, shall we?
Yes! But before that, let's learn about meditation.
What Is Meditation?
Meditation is a common term, but how many of us know what is exactly means. Let me clear it up for you. Meditation is awareness; it is a state where your mind is calm and silent yet alert.
Keeping your mind free from distractions is key to active meditation. It is a method of training your mind to become conscious and aware of your thoughts without reacting to them or letting them affect you.
The word 'meditation' is derived from two Latin words—'meditari' which means to think and 'mederi' which means healing. There is also a Sanskrit derivation called 'medha' which means wisdom.
Meditation involves numerous techniques that help you relax, build energy and develop amiable qualities such as love, compassion, patience, forgiveness, generosity, and concentration. It keeps you in a state of constant well-being.
Regular practice of meditation is known to liberate a person and expand his consciousness. Scientists are studying the meditation phenomena, a purely experiential process, and can map its beneficial effects in the form of empirical data.
As a result, the age-old spiritual tradition of meditation has now become a subject of keen interest in the science world. While the scientists experiment on in their labs, let's learn about the various kinds of meditation that are best for beginners.
Different Types Of Meditation
Zen Meditation
OM Meditation
Guided Meditation
Mindfulness Meditation
Raja Yoga Meditation
1. Zen Meditation
Zen Meditation is an ancient meditation practice that originated in China 1500 years ago. A king called Bodhidharma from South India went to China to spread Buddhism and devised a method called Zen meditation that helps a person to sit and detach from his thoughts and ideas calmly.
To know more about Zen Meditation and its method of practice, click here—Zen Meditation.
2. OM Meditation
OM Meditation is a practice that involves chanting the word 'OM' to focus your mind. The sound of 'OM' reverberates through your body filling it with vigor and energy. In this meditation, you use breath and sound to relax and calm your mind.
To know more about OM Meditation and its method of practice, click here—OM Meditation.
3. Guided Meditation
Guided meditation is relatively a newer method of meditation that is done with a guiding force to help you through the meditation. The guiding force could either be a teacher's voice, soothing music, imagining a happy moment or place.
4. Mindfulness Meditation
Mindfulness Meditation is about becoming aware of what you are and the present moment. It is acknowledging the reality and accepting thoughts as they occur. Mindfulness Meditation creates a space between your thoughts and your response to it.
5. Raja Yoga Meditation
Raja Yoga meditation gained popularity through Swami Vivekananda, and its technique involves concentrating on a positive thought and spreading its effects throughout the body. It works well for mental stability and sanity.
To know more about Raja Yoga Meditation and its method of practice, click here—Raja Yoga Meditation.
Now, let's learn tips to practice the meditations mentioned above well.
Meditation Tips For Beginners
Practice With A Purpose
Choose An Ideal Time
Place Of Meditation Matters
The Right Clothing
Warm Up Before Practice
Choose A Comfortable Meditative Posture
Food Intake Before Meditation
1. Practice With A Purpose
Figure out why you want to meditate. That way it becomes easier for you to focus on a target and work towards achieving it instead of randomly contemplating.
You may take up meditation to calm your mind, to breathe better, improve your health, control anxiety or connect with your inner self. Whatever it is, have a clear goal before you begin to practice.
2. Choose An Ideal Time
Yes, an ideal time is critical. Make sure you choose a time that allows you to sit calmly without any distractions or noises that can disturb you.
And, practice at the same time every day so that you form a pattern and tune into it. Consistency and discipline are key here.
A disturbance-free meditation allows you to enjoy the process better and benefit the most from it. Dawn and dusk are ideal times to practice meditation for energy alignment.
3. Place Of Meditation Matters
A calm and serene place makes for an ideal spot to meditate. A slight breeze, sweet sounds of chirping birds and the swooshing of leaves only make it better.
Choose a place in your house preferably the balcony that faces trees and keeps away all gadgets from your meditation space. Or sit at a park in the early hours of the morning and meditate devoid of any disturbances.
Aromatic candles, dim lights and meditation music can make the meditation experience more soothing and pleasant.
4. The Right Clothing
Loose and comfortable cotton clothes are your best bet as they are breathable thereby getting your sweat levels down and also enable you to sit down comfortably.
Most importantly, they don't distract you during meditation. Don't wear any footwear as that might cause inconvenience while sitting down.
5. Warm Up Before Practice
To prepare your body mentally and physically for meditation, practicing a series of warm up exercises is necessary. Warm-ups untighten your body, make it lighter, calm it down and improve the blood circulation.
Stretch and strengthen so that you become stable, flexible and patient enough to sit down for a specified duration and meditate without feeling any discomfort.
6. Choose A Comfortable Meditative Posture
While Lotus or the Half-Lotus or the Vajrasana positions are recommended for meditating, you must make sure you are comfortable in them. Otherwise, it is best to choose easier alternatives.
Your posture during meditation plays a crucial role in deciding your meditation experience. Make sure you sit or stand straight and comfortably. Keep your neck and shoulders relaxed and eyes closed or semi-closed or gaze directed downwards.
7. Food Intake Before Meditation
Keep in mind that you need to be alert and focussed while you meditate. Therefore, make sure you satisfy your hunger before meditating cutting it out as a distraction.
Ideally, eat two hours before meditation so that the digestive process doesn't cause any hindrance during your practice and also practicing right after eating can make you feel drowsy. Alcohol, smoking or any non-prescribed drugs or medication are a big NO-NO.
Now, let's answer some common queries on meditation.
How often do I meditate in a day?
Once a day is good but if you would like to meditate more than that then meditate once in the morning and evening.
How is meditation different from regular relaxation?
Meditation is deep, profound and long-lasting. Unlike relaxation which works for the time-being, meditation keeps you energetic, calm, composed, focussed and alert for a longer time.
In life, there are many aspects that you cannot control. But your mind shouldn't be one of them. Take responsibility for your state of mind and change it for the better with the help of the meditation tips mentioned above. Go on, implement them and enjoy the benefits.
The following two tabs change content below.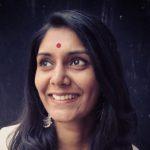 Latest posts by Ramya Achanta (see all)