Top 50 Indian Actresses With Stunning Long Hair
Long hair is synonymous with beauty in India. Over the years our leading ladies from Bollywood have sported lustrous hair. Many actresses have been known to flaunt long, dark and beautiful locks. Women all over India yearn to know their secrets, how they maintain their shiny, silky and gorgeous hair?
Let's take this opportunity to list the top 50 long hair Indian actresses, in no determinable order, based on their hair.
1. Padma Lakshmi:
Indian born American model, actress and cookbook author is one of the prettiest women on screen. She has a dazzling smile and jet black long tresses that any man, Indian or otherwise would fall flat over.
2. Rekha:
India's most famous spinster, Rekha has been acting for more than three decades. What we have to ask her is how she manages to keep that beautiful hair long and silky. She is every bit a diva when she lets her hair down and even when she pins it up into an elegant bun.
3. Zeenat Aman:
Zeenat Aman is one of the most beautiful Indian actress with long hair in Indian Cinema. What she also had was an hour glass figure. However, what we gushed over and continue to be mesmerized by is her beautiful black tresses.
4. Shabana Azmi:
One of the most elegant women to grace Indian cinema, Shabana Azmi has made a name for herself as one of the most versatile actresses in Bollywood. Her big brown doe eyes and beautiful raven black hair ensured that many a man fell for her.
5. Simi Garewal:
Simi Garewal is one name that is synonymous with poise and elegance. Back in the day when men were falling over her, she had one of the best manes in the industry. She still keeps her mane silken and shiny though and we would love to know her secret.
6. Poonam Dhillon:
Poonam Dhillon made a name for herself in films like Noorie (1979). Her girl next door looks and her gorgeous hair made her a household name in the eighties.
7. Sharmila Tagore:
Filmfare award winner and former Indian Film Censor Board chief Sharmila Tagore, or Ayesha Sultana, was the apple of MAK Pataudi's eye. If he were alive we would ask him, but we'd wager that he loved her beautiful long hair.
8. Kangana Ranaut:
Kangana Ranaut is one of the few women in Bollywood who is famous for her frizzy hair. We absolutely love her hair and her attitude as well.
9. Parineeti Chopra:
Parineeti Chopra is a triple honors degree holder in business, finance and economics. She is best known for her portrayal of Zoya in Ishaqzaade.  Her cute looks and long black hair haven't escaped our attention though.
10. Hema Malini:
The Dream girl of Indian Cinema, Hema Malini is one of the most recognizable names in Hindi Cinema. She is currently a member of the BJP and was nominated as honorary Member of Parliament by the party during 2003-2009.
11. Tina Ambani:
Philanthropist, actress and former beauty queen Tina Munim is the wife of business mogul Anil Ambani. She was hailed as a breath of fresh air in Indian Cinema. Although, she sports medium length hair today, it is tough for us to forget her fresh-faced appeal and her long black hair from Rocky.
12. Celina Jaitley:
Born to Afghan beauty queen Meeta, Celina Jaitley went on to be crowned Miss India Universe in 2001. Her light eyes and her long black hair made her a household name, even though her acting skills aren't quite up to standard. She boasts one of the best manes in the Industry.
13. Sridevi:
Hailed as the first female superstar of Indian Cinema, the Hawa Hawai was one of the most sought after actresses in the late 80s and the early 90s. She made her come back in 2012, after a 15 year long gap. She is fondly remembered for her slick black hair from the 80s.
14. Juhi Chawla:
Miss India 1984, Juhi Chawla is one of the prettiest actresses from the late 80s and the early 90s. Her vivacious nature, infectious laugh and drop dead looks are only accentuated by her beautiful wavy long hair. Juhi Chawla boasts of one the best manes in Indian Cinema.
15. Madhuri Dixit:
The 'dhak-dhak' girl Madhuri has enjoyed great success in Indian Cinema. She has essayed many roles with great aplomb and has been hailed as the best actress of the Indian film industry. She has also been conferred with the Padma Shri by the Government of India. Armed with a brilliant smile and a beautiful mind, Madhuri also scores well in the beautiful hair chart.
16. Karishma Kapoor:
The actress, affectionately called Lolo, made a name for herself as Govinda's love interest in a string of comedy movies in the early 90s. She remains one of the most beautiful women in Bollywood today, and her sleek hair only adds to her impish charm.
17. Raveena Tandon:
Ravishing Raveena, or Raveena Tandon is one of the best known actresses of the 90s and the noughties. She won the National Film Award for best actress in 2002 for an art film. Raveena has always sported long wavy hair and it is one of her best assets.
[ Read: Popular Hollywood And Bollywood Hairstyles ]
18. Pooja Bedi:
Daughter of famous actor Kabir Bedi, Pooja Bedi, is one of the most beautiful and confident women to foray into Indian cinema. Her sense of poise and elegance has been highlighted by her long wavy hair. Famous for the 1992 hit Jo Jeeta Wohi Sikander, where she won a Filmfare award for best supporting actress, she retains her famous mane featured in full glory above.
19. Shilpa Shetty:
Shilpa Shetty began her career with 'Aag' in 1994 and has sported the same long black hair since. She is one of the co-owners of IPL franchise Rajasthan Royals along with husband Raj Kundra. Shilpa has amazingly silky sleek hair which we have gushed over for a little less than two decades.
20. Kajol:
Kajol is one of Indian Cinema's most respected names. She has a proven track record as a brilliant actor, she is one of the most beautiful women in the industry and she has gorgeous hair.
21. Preity Zinta:
Godfrey Phillips National Bravery Award winner Preity Zinta was known for her delightful curls. Over the years though, she has opted for a straighter look. Her fans don't seem to mind, and neither do we.
22. Sushmita Sen:
Affectionately known as 'Sush', the former Miss Universe is one of the most fashionable women in Indian Cinema. She has a figure to die for, and beautiful long hair.
23. Rani Mukherjee:
Rani Mukherjee is known for her acting prowess. The bong beauty also sports one of the most desirable manes in Bollywood.
24. Dia Mirza:
Former Miss Asia Pacific International winner Dia Mirza has experimented with many looks, but she keeps her shiny black her just how we like it, straight and long.
25. Malaika Arora Khan:
Former model and item girl Malaika Arora Khan is easily one of the sultriest actors in Bollywood today. She has always sported beautiful long hair.
26. Kareena Kapoor:
Well what to speak about this gorgeous Indian long hair actress? One of Bollywood's highest paid actresses Kareena Kapoor is known for her beautiful eyes and gorgeous long hair.
27. Aishwarya Rai Bachchan:
The former Miss World has it all: good looks, beautiful hair and a famous husband. She has been hailed as the most beautiful woman in Bollywood many times.
28. Soha Ali Khan:
Sharmila Tagore's daughter has been acclaimed for her acting prowess. Soha Ali Khan has good looks, and beautiful hair. She obviously inherited her long locks from mom Sharmila.
29. Raima Sen:
Raima Sen was critically acclaimed for her debut in Godmother. What we love about her is her cute looks and her sleek black hair.
30. Vidya Balan:
The 'Ooh la la' girl, Vidya Balan enjoyed a meteoric rise in stature after her debut in Parineeta. She boasts long wavy hair which are the envy of many a women.
[ Read: Bollywood Celebrities With Long Hair ]
31. Mallika Sherawat:
Born, Reema Lamba, Mallika Sherawat is renowned for her bold on screen personal one of the few Bollywood actresses to cross over to Hollywood. Often portrayed as a sex symbol, her sleek black hair is the envy of women.
32. Lara Dutta:
Indian supermodel and actress Lara Dutta is a former Miss Universe. She has it all, dusky complexion, beautiful eyes and lustrous black hair.
33. Amrita Rao:
'Welcome to Sajjanpur' actress Amrita Rao has had a turbulent career. However, she has been able to maintain her girl next door looks and her beautiful long hair.
34. Ileana D'Cruz:
Ileana D'Cruz is one of the most well known south Indian long hair actresses down south. A superstar in Tollywood, this fresh-faced woman also sports one of the best manes in the business.
35. Priyanka Chopra:
Piggy Chops is one of the highest paid actresses in Bollywood. The former beauty pageant winner has an enviable figure, bee stung lips and beautiful long hair. She is pictured here with her hair to the side.
36. Nargis Fakhri:
The only American on this list, Nargis Fakhri has made a name for herself in Bollywood. She has been praised for her role in the critically acclaimed Madras Café. She is beautiful and elegant and her hair is simply divine.
37. Asin:
Asin made her Bollywood debut in Aamir Khan's Ghajini. This trained classical dancer and talented actress has it all, good looks, talent and most importantly beautiful hair.
38. Amisha Patel:
Amisha Patel enjoyed a commercially successful debut in Kaho Na Pyaar Hai.  Although her career never really took off, she is still considered as one of the best looking women in Bollywood. We like to remember her for her straight long hair from Humraaz.
39. Anushka Sharma:
Anushka Sharma is one of the most promising new actresses of Bollywood. She is a versatile performer and also sports one of the best manes in the industry.
40. Sonam Kapoor:
Sonam Kapoor is one of the most sought after performers in Bollywood. Equipped with the fresh faced girl-next-door looks and lustrous hair, she is the envy of many-a-woman.
41. Shraddha Kapoor:
Shraddha Kapoor made her presence felt in 'Aashiqui 2'. The exquisitely beautiful actress slid onto the silver screen gracefully. She is one of the prettiest women in Bollywood and she has one of the best hairdos in the business.
42. Genelia Dsouza:
Genelia Dsouza came of age in the movie Jaane Tu… Ya Jaane Na. We all remember her as the fresh faced Aditi from the movie. Genelia is a pretty girl, and her long black tresses add that extra glamour to her appearance.
[ Read: Indian Celebrities And Their Favourite Hairstyles ]
43. Lisa Haydon:
Lisa Haydon is a model and Bollywood actress who has been praised for her work in the Bollywood comedy Queen. Her long black tresses have become the envy of women all over India.
44. Alia Bhatt:
Alia Bhatt caused quite a stir on Koffee with Karan. Regardless, she has fast become one of the well known actresses in Bollywood and she sports a wavy mane to kill for.
45. Jacqueline Fernandez:
Srilankan model Jacqueline Fernandez is one of the most stunning women in the Indian subcontinent. The vivacious beauty sports lovely black tresses, which are the envy of most women, both young and old.
46. Katrina Kaif:
Katrina is one of the most desirable women in India. Blessed with fantastic hair, the former model is hailed as the most beautiful woman in Bollywood right now.
47. Bipasha Basu:
Bong supermodel Bipasha Basu has been one hailed as one of the most talented actresses in Bollywood. Apart from a svelte figure, she boasts of beautiful black hair, and is one woman who has defined the role of the new age heroine.
48. Chitrangada Singh:
Chitrangada Singh is one of the most beautiful women in India. Her sharp features and exquisite eyes only seem to further the notion. Add to that, long silky black hair and you have a consummate diva.
49. Deepika Padukone:
Deepika Padukone is one of the most recognizable names in Bollywood right now. Deepika has it all, a hourglass figure, big beautiful brown eyes and sleek black tresses.
50. Sonakshi Sinha:
Sonakshi Sinha is the lady with the most beautiful hair in Bollywood today. Whether she chooses to pin it up or let it all down, her wavy tresses can make most people dreamy.
Hope you liked these cute hairstyles for long straight hair! Do you agree with the list? Did we miss out any long hair indian actress photos? Tell us who do you think we missed and which hairstyle is your favorite. Leave a comment and we will be delighted to get in touch with you.
Recommended Articles:

The following two tabs change content below.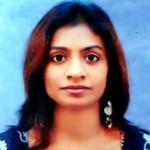 Latest posts by Maanasi Radhakrishnan (see all)