Top 15 Indian Vegetarian Dinner Recipes You Can Try
If you are one of those many fussy and picky eaters, vegetables are certainly not your cup of tea. However, eating vegetables gives you plenty of health benefits, and findings of latest studies also corroborate the theory. Even the not so appealing veggies can be turned into sumptuous delights, which will leave you licking your plate clean!
Here are Top 15 Indian Vegetarian Dinner Recipes For You To Try:
1. Dal Methi:
This Indian delicacy is by far the most popular dish that is relished by young and old. Easy to make and appealing to the taste buds, this is one delicious lentil recipe you can have with either roti or rice.
Required Ingredients:
1 tsp mustard seeds
1/2 cup split chickpeas
Mustard seeds
Chopped garlic cloves
Fenugreek seeds
Red chili powder
Turmeric powder
Grated jaggery
Tamarind juice
Salt
Oil
Coriander
How To Make:
Soak the fenugreek seeds and split peas for a few hours.
Cook it in the pressure cooker.
Heat oil in a pan and add mustard seeds and garlic.
After stir frying, add turmeric and red chili powder.
Then add the cooked lentils and pour some water.
Add tamarind juice and cook for some time.
Finally, add the chopped coriander leaves.
2. Palak Chana Dal:
Green leafy vegetables when consumed in the right quantities enrich your body and boost your immune system. And if you think greens are too bland to your liking, it is time you try this piping hot dish! This is a Maharastrian culinary delight that can be best enjoyed with rotis at dinner.
Required Ingredients:
Chopped spinach
Turmeric powder
Chana dal
Mustard seeds
Asafetida (hing)
Curry leaves
Chopped onions
Green chili
Chili powder
Grated jiggery
How To Make:
Pressure cook chana dal, turmeric powder and salt with water.
Dry roast asafetida, curry leaves and mustard seeds in a pan.
Also add onions and green chilies.
Add spinach and some water if the vegetables get burnt.
Now, pour in cooked dal and chili powder, salt and a jaggery.
Add some water and cook for 7 minutes or so.
3. Aloo Gobhi:
Potatoes make a great snack, and delicious curries. Not only are they simply heavenly to taste, they also are filling and make a great meal. This is one easy to make vegetarian recipe, popular mostly in North Indian states. It is usually served with rotis or parathas and can also be eaten with a bowl of steaming hot rice.
Required Ingredients:
Potatoes
Cauliflower
Tomato
Red chilli
Turmeric powder
Salt
Oil
Ground coriander
How To Make:
Firstly, wash the potatoes and cauliflower and cut into small pieces.
Heat oil in pan and add the cauliflower and potatoes.
After 5 minutes, add other ingredients.
Cook and stir fry for 7 to 8 minutes.
Serve hot.
4. Bhindi Masala:
A flavour packed okra dish, this recipe takes away the sliminess of the vegetable and can be easily made at home. Cooked in spices, just the aroma of this dish will make you excited in anticipation to savour this popular north Indian delicacy.
Required Ingredients:
Bhindi
Turmeric powder
Onions
Garam masala
Red chili
Mango powder
Oil
Salt
How To Make:
Firstly, cut bhindi pieces lengthwise.
Mix the bhindi pieces with spices well.
Then cut onions and stir fry until they become brownish.
Now add the spice soaked bhindi pieces and stir fry.
Serve with hot rotis.
5. Jeera Rice:
For all those of you who cannot go to bed without a filling meal, this is a must try recipe. This delicious rice dish is a staple dinner in many households and goes well with most gravies and curries.
Required Ingredients:
Sliced onion
Caraway seeds (shahjeera)
Ghee
Long grained rice
Salt
Oil
How To Make:
Firstly, heat oil and deep fry onion slices till they become brown.
Soak the rice and clean it well.
Then heat ghee in a pan and add caraway seeds.
Add rice and sauté for a few minutes.
Add water and simmer for a few minutes.
Add some salt and cover for cooking.
Serve hot with side dishes.
6. Aloo Matar:
Aloo matar can be made both dry or in a gravy forms. This can be best served with both rice and rotis. This is a perfect fusion of aloo and matar. This is a classic recipe that you should master. This spicy north Indian dish is easy to make and tastes best with parathas and rotis.
Required Ingredients:
Diced onions
Minced garlic and ginger
Vegetable oil
Bay leaf
Chopped potatoes
Peas
Garam masala
Water
Chopped fresh cilantro
Salt and pepper
How to Make:
Sauté the onions in medium heat and add garlic and ginger.
Add potatoes, peas and bay leaf. Keep on stirring.
Pour some water to boil and cook for 10 minutes.
Add garam masala and cook for some more time.
Finally, add salt, pepper and cilantro.
7. Matar Paneer:
This is a classic and traditional North Indian delicacy, which is now savoured by Indians all over the country. A gem among the Indian recipes, this dish with an exotic aroma can satiate your hunger.
Required Ingredients:
Lightly fried paneer cubes
Fresh green peas
Chopped onion
Chopped tomato
Paste of chilli, ginger and garlic
Turmeric powder
Red chili powder
Coriander powder
Dry fenugreek leaves
Malai
Salt and oil
How To Make:
Heat oil in a kadai and sauté the onions.
Then add the ginger and green chilli paste.
Add the spice powders to it and add some water.
Add the tomatoes and cook for a few minutes to form a paste.
Add the green peas and cook for a few more minutes.
Pour in garam masala powder, malai, paneer and fenugreek with water.
Cook for a minute while stirring the ingredients slowly.
8. Aloo Patta Gobi:
Aloo patta gobi is one of the easiest vegetarian Indian recipes for dinner that is totally effortless and can be put together on a day when the refrigerator is empty of veggies. If you want your 'maa ka haath ka khaana', try this power packed recipe that can be made the dhaaba way at home.
Required Ingredients:
Sliced cabbage
Potato cut in cubes
Chopped onion
Ginger garlic paste
Chopped tomato
Turmeric powder
Red chili powder
Coriander powder
Cumin seeds
Oil and salt
How To Make:
Add some oil in the pan and fry cumin seeds.
Add ginger garlic paste and onion.
Then add the spices and chopped tomatoes to it.
Stir fry to ensure it is cooked well.
Add the cubed potatoes and chopped cabbage.
Pour in salt and cook until the vegetables become tender.
9. Baigan Ka Bharta:
Bring in a new scrumptious flavor into the not so appetizing aubergine, with the blend of spices and your touch. To make this yummy dish you will need a mid-sized eggplant or baingan.
Required Ingredients:
Eggplant or baingan (medium sized)
Cooked green peas
Chopped tomatoes
Chopped onions
Garam masala powder
Red chilli powder
Chopped green chilli
Turmeric powder
Salt and oil
How To Make:
Lightly brush the eggplant with oil and roast it over heat.
Ensure all sides are roasted and then peel off the skin.
Mash the eggplant well.
Then fry onion and green chilli in a pan.
Next, add the spices and salt.
Add the tomatoes and cook for some minutes.
Add the mashed baingan and peas. Cook it for 5 minutes.
10. Tomato Rice:
If you wish to put a hearty smile on the faces of your family, this is a must-try recipe. You can serve this dish with several vegetarian or non-vegetarian side dishes.
Required Ingredients:
Juicy red tomatoes
Green chilies
Cardamom and cloves
Ginger and garlic
Coconut grated
Cumin powder and seeds
Ghee/oil
Sliced onions
Bay leaves
Cleaned rice
How To Make:
Mix the tomatoes and chilies with cloves, cinnamon, ginger, coconut and garlic.
Add cumin powder and grind to a smooth paste.
Fry cumin seeds in ghee.
Now, add the onion slices and bay leaves.
Fry till the onions become brown.
Add the paste to the pan and sauté.
Now, add the cleaned rice and stir fry. Add salt and water.
Cook this for a few minutes.
[ Read: Easy Vegetarian Breakfast Recipes ]
11. Moong Dal Khichdi:
Lentils have never been this tasty! A dish that even your children will be licking away. This healthy and yummy recipe is ideal for monsoon nights in combination with fried potato and papads!.
Required Ingredients:
Moong dal
Rice
Shredded bottle gourd
Ghee
Cumin seeds
Salt
Asafetida (hing)
Finely grated ginger
Water
How To Make:
Soak rice and moong dal in water and drain it.
Heat the ghee in pressure cooker and add asafetida, cumin seeds. Stir fry for a while.
Add dal and rice with all ingredients into the cooker.
Cook for 8 minutes or so.
Serve the Khichdi with ghee or butter, sprinkled on top.
12. Lemon Rice:
Here comes one of the most common south Indian vegetarian dinner recipes. The leftover rice in your house need not go to trash any more. The sourness of the Indian lime when subdued with curry leaves and seasoning makes a delicious aromatic rice preparation that goes well with many other side dishes.
Required Ingredients:
Boiled rice
Lemon juice
Black Mustard seeds
Oil
Curry leaves
Salt
Green chilies
Peanuts
Turmeric powder
How To Make:
Firstly, heat oil in a pan and fry mustard seeds.
Add the peanuts and turmeric powder.
Then add salt, curry leaves, green chili and stir fry for some time.
Before taking off the flame, pour lemon juice into it.
At last, add the boiled rice and mix well.
13. Coconut Dal:
A mild yet flavorsome variation of the regular dal tadka, this delicious dal preparation is ideal for serving guests at dinner.
Required Ingredients:
Chana dal
Small bits of coconut
Turmeric powder
Ghee
Sugar
Seasoning Ingredients Are:
Ghee
Dry red chillies
Bay leaf
Cinnamon stick
Green chillies
Cumin seeds
Grated ginger
How To Make:
Soak dal in water for an hour and cook it in the water.
Heat ghee in a pan and fry coconut bits.
Pour cooked dal in a pan and add sugar, salt and turmeric powder.
Cook for a few minutes.
In another pan, prepare seasoning in heated ghee.
Then pour the seasoning into the dal and simmer for a few minutes.
14. Kaddu Posto:
If you are hosting a party at home, try this rare but delicious poppy seed dish that is sure to win you compliments. Though this may take a few trials before you master it, you can be sure that your guests will be spooning away in delight.
Required Ingredients:
Cubed orange pumpkin
Poppy seeds paste
Chopped tomatoes
Grated garlic
Garam masala powder
Turmeric powder
Coriander powder
Chopped coriander leaves
Red chilli powder
Oil and salt
How To Make:
Heat oil in pan and add poppy seed paste.
Now, add grated garlic and keep it in sim for some time.
Then add the spices slowly. Also add tomato slices and kaddu.
Now add red chilli powder and salt, while stir frying.
Sprinkle some water if needed and wait till the kaddu gets tender.
Serve with chopped coriander leaves on the top.
15. Methi Pulao:
Last one, but certainly one of the most tried and tested Indian vegetarian recipes for dinner, the Methi Pulao is a winner on dinner tables. Serve it with any vegetarian or non-vegetarian dish.
Required Ingredients:
Basmati rice
Chopped fresh fenugreek leaves
Cloves and cinnamon
Finely chopped onion
Finely chopped chilli
Ginger-garlic paste
Salt to taste
Water
Ghee
How To Make:
Soak the rice in water.
Heat ghee and oil together in pan and add cloves and cinnamon.
Then add onion and sauté it before adding ginger-garlic paste and green chilli.
Next, add chopped fenugreek leaves and stir fry.
Pour in the drained rice and sauté for a few minutes.
Add water and salt to the pan and stir well.
It should be cooked for 10 minutes on low heat.
The rice should be fluffy and it should be served hot with side dishes.
These simple Indian vegetarian dinner recipes can be prepared with ingredients easily available in your kitchen rack. With a little creativity, you can lend them your personal touch. Try them and share with us your experiences in preparing these yummy vegetarian Indian dinner recipes.
Recommended Articles:

The following two tabs change content below.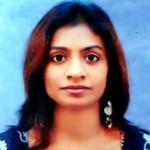 Latest posts by Maanasi Radhakrishnan (see all)