Top 10 Inglot Makeup Products Available In India Love applying makeup? Wish to try the best products for your skin? Well, then we have all that you need to know!
Inglot was founded 30 years ago and today, the brand is among the leading manufacturers of color cosmetics in the world. The makeup manufactured by the brand combines innovative scientific technology with vibrant and intense color. Every product designed by the brand consists of high quality ingredients. The makeup range consists of over 450 colors for your lips, 600 different ranges to enhance the beauty of your eyes and more than 300 different ranges for your face! When there is so much to choose from, it is easy to get confused!
That is why we have compiled this list of the top 10 best Inglot Makeup products:
We all love to try different colors for our nails. Inglot has an array of nail polish shades in different finishes and textures. This nail polish is available in a mind blowing collection of more than 400 shades. And the most interesting part of their nail polish range is the formula. The brand revolutionized the traditional nail polish formula with an excellent technology of breathable nails. Yes, now your nails won't starve for oxygen. The formula of the nail polishes ensures oxygen and water vapor permeability. It also provides rich opaque coverage. It was specifically designed for the health benefits of your nails. So, now you can stay fashionable and healthier!
2. Inglot Freedom System Range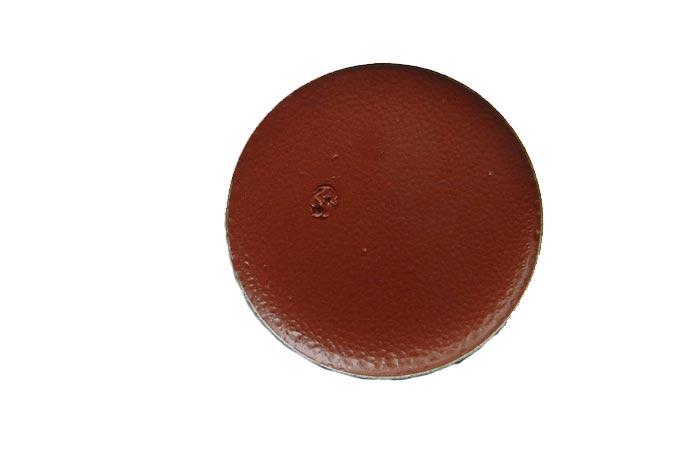 The biggest jewels in Inglot's crown are the highly popular Freedom System range. The range provides the freedom to the customer to custom design their palettes according to their own likes and preferences. So, now you can happily pick your favorite shade of lipstick, eyeshadow or even blush! The refills and the palette for the products are sold separately, so one can toss your favorite shade and design your own makeup palette.
Banish those ugly looking pores and get flawless and even skin with the help of a face primer. The Inglot Under Makeup Base is a thin and transparent gel, which is specially designed to prepare the skin before makeup. The formula of this primer is made with silicones to help in better application of the foundation and also makes the makeup last the whole day!
The Inglot brand has high-intensity pigments that are packed in a creamy gel form to provide amazing coverage and vibrant, rich color intensity with just one layer of an application. The gel eyeliners are available in multiple color variants ranging from deep blacks, blues, greens, purples to bright yellows. The formula of this gel liner is creamy and glides effortlessly on your eyes and is long-lasting too. The liner dries off within 60 seconds and gives a waterproof, crease-proof and smudge-proof finish.
Price at the time of publication: ₹1310
We all love wearing makeup, but when it comes to removing it, it becomes a battle! The Inglot makeup remover comes with a water-based formula to effectively cleanse your skin by removing even the tiniest speck of makeup without making the skin oily or greasy behind. All you would have to do is to take just 2-3 drops on a cotton pad and rub it all over your face and the task is done!
Glowing and dewy skin is every girl's dream! The Inglot Amc Illuminator comes with a highly reflective formula, which is said to lift up the dull-looking skin. It also gives a luminous natural glow to the skin. The formula is light-weight, thin and spreads easily on the skin without having any chunky glitter particles. The illuminator is available in different color variations from beiges, gold to pink. So, you can easily pick up the color depending upon your skin tone.
In India, there are very few brands that offer colorful mascara. But, it gets monotonous to wear the same black over and over again. Inglot has recently launched the color play mascara range, which provides vibrant colored mascara in greens, blues, and purples. The mascara comes with a completely waterproof and long-lasting formula. It provides a rich voluminous curled effect to give a dramatic touch to your eyelashes without false lashes!
8. Inglot Body Sparkles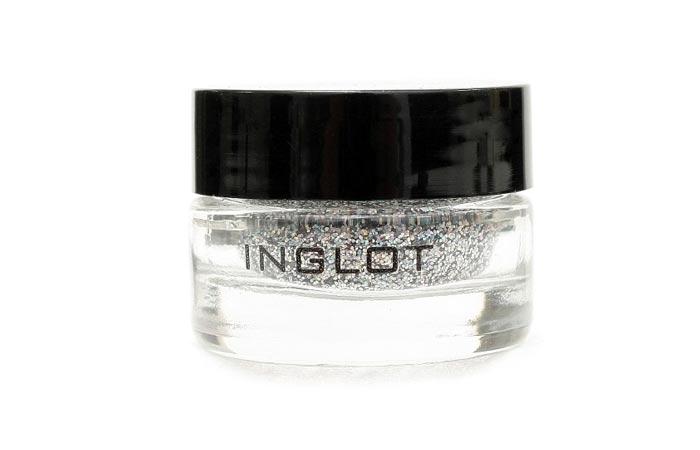 Love to add a spark of glitter to your eye makeup or body? Then, you will love this product. The Inglot Body Sparkles are available in different metallic colors. The formula is finely milled and gives a soft sparkly sheen on application. Top it over your dull eyeshadows or your body to instantly jazz up your makeup look.
Inglot Cream Foundation comes with a balancing formula of spheric polisilicones and silica in a matrix of esters and polymers, which are great skin-friendly elements. The formula also contains natural UV filters to provide good sun protection against the harmful sun rays.
The Inglot Mattifying Loose Powder comes with a soft light-weight form, which spreads evenly on the skin without looking blotchy. The powder contains micro-fine particles which give a natural coverage without looking mask-like.
So, pamper your skin with these Inglot products and start giving voice to your inner diva!
*Subject to Availability
Have you ever used Inglot make up products? What was your experience? Share with us in the comment section below.
Frequently Asked Questions
Are Inglot Makeup products suitable for sensitive skin?
Inglot Makeup products are generally considered suitable for sensitive skin. The brand offers a wide range of products, including makeup and skincare, formulated to be gentle on the skin. Always read the ingredients list and perform a patch test before using any new makeup product, especially if you have sensitive skin, to check for irritation. Buy products that mention 'mild/gentle', 'suited for sensitive skin', 'skin-friendly', or 'hypoallergenic' on their label. Avoid products with parabens, added fragrances, and other harsh ingredients.
Does Inglot Makeup offer a wide range of shades and colors?
Inglot Makeup offers a wide range of products that come in multiple colors and shades. While you can check out their official website for color variation, it is always recommended to go to a store so you can check the accurate color.
Does Inglot Makeup offer a good selection of foundation shades for different skin tones?
Yes, Inglot Makeup features a wide selection of foundation shades with varied undertones, making it easier to find a good match for your skin tone. Whether you have fair, medium, olive, or dark skin, Inglot Makeup provides multiple options for you to choose from, allowing for a more inclusive makeup selection.
Can Inglot Makeup be purchased online or only in physical stores?
Inglot Makeup can be purchased both online and in physical stores. However, it is recommended to go to the store as you can try the product and properly check the shades available and how they suit your skin tone.
Recommended Articles: