Top 10 Inspirational Tattoo Designs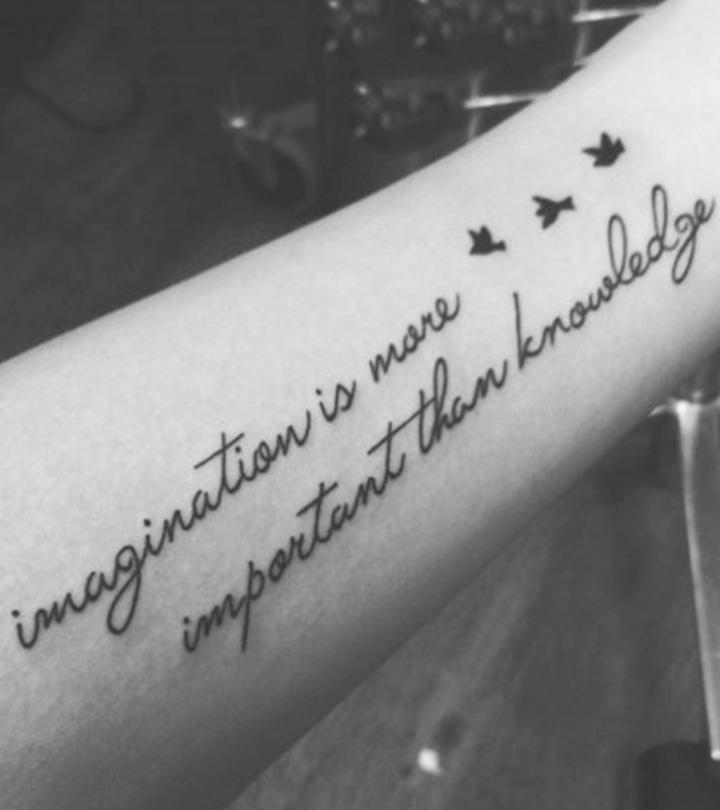 Inspirational tattoos help fulfill a person's constant need to be reminded of the important and good things in life. Inspirational tattoos are aesthetic works of art. At the same time, they encourage and strengthen us through this ever changing journey called life. These top ten inspirational tattoos are a treasure trove of quotes for life, love, strength and success.
Top Ten Inspirational Tattoo Designs:
1. "Believe To Achieve" Tattoo:
This tattoo simply says "Believe to Achieve" which is an inspiring universal truth. For all those working hard towards achieving goals and fulfilling ambitions, this tattoo is the perfect find for you. Have this tattoo replicated by an experienced tattoo artist to let the clarity of this message shine through aesthetic tattoo art.
2. The Resilient Spirit Tattoo:
This tattoo is clearly a work of art for the resilient spirit. Aesthetic and inspiring, this tattoo says "Take these broken wings and learn to fly. Have this tattoo replicated on your body where it is visible for daily inspiration.
[ Read: Forearm Name Tattoo Designs And Meanings ]
3. "Free Yourself" Tattoo:
It's not uncommon that we often become slaves to certain facets of our life. We easily let our careers or other obligations take over our whole life. This tattoo simply reminds us to live life freely. Let this tattoo be an inspiration for a joyful and wholesome life.
[Read: Best Dragon Tattoo For Women]
4. "Inhale Love Exhale Hate" Tattoo:
There can never be too much of a good thing and love is perhaps, the best of all good things. This tattoo simply advises us to make love as much a priority as the air we breathe. Inhale love and exhale hate is the message this aesthetic work of art wishes to impart.
5. "Without Struggle there is no Progress" Tattoo:
This tattoo in black ornate letters, reminds us that without struggle there is no progress. Let this tattoo serve as a reminder that every time life throws a challenge at you, it's only for the good. Every struggle you overcome is another milestone on your way to success.
[ Read: Safety Precautions When Getting a Tattoo ]
6. Butterflies and Inspiring Message Tattoo:
Butterflies never fail to inspire as a symbol of freedom with their beautiful and myriad colors. This tattoo is an inspiring message that reminds us that pain gives way to joy sooner or later. The butterflies in soft pastel shades only serve to accentuate this piece of art.
[Read: Raven Tattoo]
7. Anchor Tattoo with an Inspiring Statement:
This tattoo, depicting an anchor and the words "I refuse to sink", could very well be the perfect find for you. Let this tattoo be a statement and reminder of your resilient spirit that will fight on, come what may. The miniature ornate anchor here adds apparent aesthetic value to this inspirational piece of art.
8. "Don't Forget To Love Yourself" Tattoo:
Simple yet effective, this tattoo simply says "Don't forget to love yourself". Have this tattoo inked on your skin to be a constant reminder of how important it is to look after your own well-being. Let it inspire you to take care of and pamper yourself as much you do for your loved ones.
[ Read: Best Arm Tattoos For Women ]
9. Lion King Inspirational Tattoo:
Anybody who has seen the popular Disney movie "Lion King" would remember this lion motif from the movie. The message that comes along with this 'Lion King" tattoo could never fail to inspire. "Remember who you are" is the message this inspiring tattoo aims to deliver.
[Read:Lion Tattoo Designs For Women]
10. Birds in Flight Inspirational Tattoo:
This tattoo, depicting a host of birds in flight, comes along with the inspirational message, "Sometimes you gotta fall before you learn to fly". Observe closely the brilliant depiction of the dark silhouettes of birds in flight. This tattoo is as aesthetic as it is inspiring.
Hope you liked these tattoo designs. Do leave us a comment below.
Recommended Articles:
The following two tabs change content below.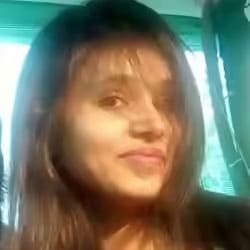 Jyotsana Rao is an engineering graduate from NIT, Nagpur, who discovered her love for writing during her undergraduate days. She is passionate about writing about everything related to beauty - makeup, fashion, hairstyles, skin care, or hair care. When this social media junkie isn't stalking the world of fashion and glamour, she loves spending her time traveling.