21 Interesting International Women's Day Facts
Discover some important facts that helped shape this historic day celebrated globally today.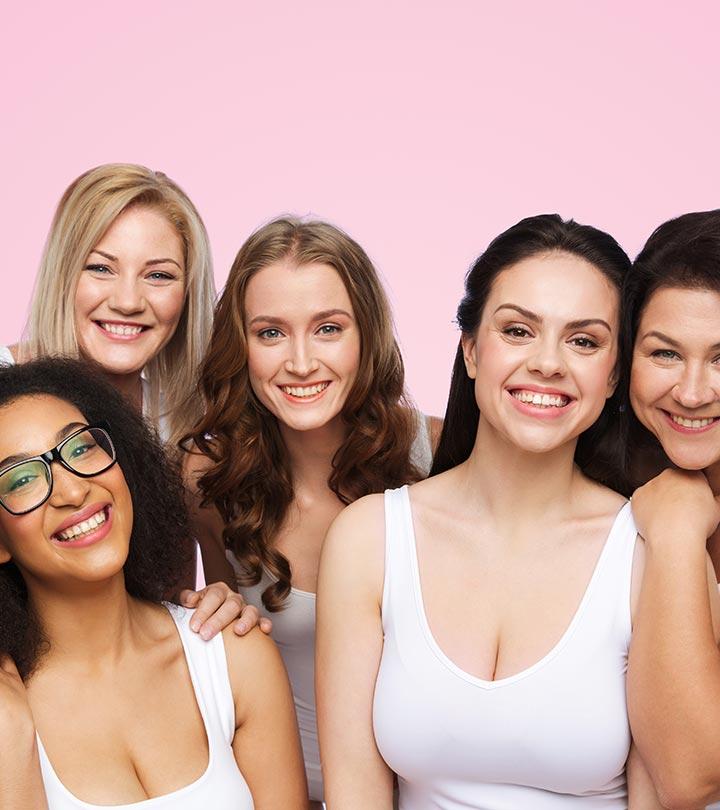 You have come to the right place if you plan to know more about March 8th, which celebrates women across the globe. This article explains some interesting International Women's Day facts, reflecting on its importance and history. Every year on March 8th, Women's Day is celebrated. It is a day to celebrate the courage and strength of women.
Here, we have stated 21 amazing facts about Women's Day. So, surprise the women in your life with these amazing facts and express your gratitude towards them. Keep scrolling!
1. Women's Day Was Officially Adopted In 1975
The United Nations began celebrating International Women's Day in 1975, the year which was announced to be the International Women's Year.
2. Women's Day Is A Combined Holiday In Some Places
In some countries, like Macedonia, Uzbekistan, Serbia, and Albania, Women's Day is a combined holiday celebrated along with Mother's Day.
3. Women's History Month
In 2011, President Obama declared March as Women's History Month in the United States.
4. Economic Growth Is Proportional To Educated Women
The economic growth of the world has been found to be directly tied to the increasing percentage of educated women. In over 34 countries, it has been seen that the education of women and girls resulted in 50% economic growth.
5. Girls Are More Likely To Perish Due To Child Marriage
Studies have proven that girls at a higher risk of dying due to early marriage and childbirth than due to wars, famines, and other natural disasters. In fact, maternal mortality is one of the leading causes of death among girls between the ages of 15 and 19 globally (1). According to 2009 data, over 60 million girls are forced into child marriage every year (2).
6. Women Are Slowly Catching The Lead In Organizations
As of 2012, women's representation was approximately 15.1% of presiding official posts in the government.
7. There Are More Colors In A Women's Life
Research has found that between men and women, women are able to recognize 25% more colors and shapes.
8. Death During Pregnancy Is Very Common
A woman is said to die due to complications during childbirth every 90 seconds. These women are generally underage and under-educated.
9. Women Perceive More Smells
Women have always been in positions where they have been required to cook, gather herbs, and take care of others. This has evolved women to become more sensitive to scents and smells.
10. Women Run The Intelligence Route
The top two highest IQs ever recorded in the world belonged to women. Marilyn Vos Savant, an American magazine columnist, playwright, author, and lecturer, was listed in the Guinness Book of World Records for having the highest recorded Intelligence Quotient in the world. Her IQ was recorded at 228.


Did You Know?
Shakuntala Devi, also known as the 'human computer', found a place in the Guinness Book of World Records in 1982 for performing the fastest mental calculation. She multiplied two randomly selected 13-digit numbers in just 28 seconds.
11. Women Are Inventors Behind The Scenes
Women's achievements in technology are worth mentioning. Women have been making stunning discoveries and inventions since time immemorial, but they rarely get the credit due to them. Mary Anderson invented the windshield wiper in 1903. Also, it was women who invented disposable diapers, paper bags, non-reflective glass, the foot-pedal trashcan, and the dishwasher.


Did You Know?
Hedy Lamarr, an American actress and inventor, was the first woman to develop the frequency hopping technology to encrypt torpedo control signals from enemies during World War II. It is now the basis for Wi-Fi and GPS technologies.
12. Child Marriage Rates Are Dropping Too Slowly
Child marriage rates have gone down by only 30% in countries in North Africa and the Middle East in the past 80 years.
13. Women Are Better Conversationalists
Women are considerably better than men at reading faces, gestures, and voice tones. This makes them champion conversationalists and social leaders. Women's leadership is believed to be more transformational than that of men.
14. Heels Were Not Originally Made For Women
Heels were introduced to women's fashion in the 1600s to mimic the men who wore heels as a sign of their masculinity. Soon, men stopped wearing heels, and women have rocked them ever since.
15. There Are More Stay-At-Home Men Than Women In The US
In the US, there are approximately 2,09,000 men who stay at home, which is significantly more than women.
16. Women Rule The Military
In the United States, there are 1.6 million female veterans. They make up 14% of the US military.
17. Women Create Wonders
Women's contributions to human civilization date back to ancient times. Among the seven ancient wonders of the world, two of them were created by women. The Mausoleum of Halicarnassus was built by Artemisia, queen of Caria. The Hanging Gardens of Babylon were planted by Semiramis, an Assyrian queen.
18. The First Computer Programmer Was A Woman
Ada Lovelace was the first person to recognize the full potential of a computing machine, i.e., a computer. She was one of the first computer programmers in the world.
19. The Number Of Women Is Higher In Russia
There are a whopping 9 million more women in Russia than men.
20. UN Announces A Specific Theme For Women's Day Every Year
Every year, the UN announces a specific theme for Women's Day. The theme for 2020 is 'I Am Generation Equality: Realizing Women's Rights.'
21. A Women's Day Demonstration Got Russian Women The Right To Women.
On March 8th, 1971, at the height of World War I, women in Russia led a strike for "bread and peace." This sparked the Russian Revolution that led to the abdication of the Czar mere days later. The provisional government that was then set up granted women the right to vote (3).
The purpose of celebrating Women's Day differs from place to place. However, it is the perfect day to celebrate the strength and courage of women throughout human history. Advocates of feminism and gender equality have taken up the cause of women's empowerment. The above-mentioned interesting facts about International Women's Day are sure to impress millions worldwide!
So, don't shy away from celebrating women's progress and their accomplishments on this day and tell them how important they are in your life. In addition, show your gratitude to all the women around you by letting them know how special and beautiful they are.
Frequently Asked Questions
Who started International Women's Day?
The International Conference of Working Women, held in Copenhagen, unanimously voted to celebrate International Women's Day.
What color signifies International Women's Day?
Purple, green, and white signify International Women's Day as they reflect justice, dignity, hope, and purity.
How old is International Women's Day?
It is 111 years old. The first International Women's Day was observed on March 19, 1911.
Key Takeaways
International Women's Day was adopted by The United Nations and it is celebrated on 8th March.
Disposable diapers, non-reflective glass, paper bags, dishwasher, and the foot-pedal trashcan, were invented by women.
Heels were initially worn by man to emphasize their masculinity and women wore them in 1600 to mimic them.
Check out these 10 amazing facts about Women's Day in the video below that you might not have known about this special day.

Sources
Articles on StyleCraze are backed by verified information from peer-reviewed and academic research papers, reputed organizations, research institutions, and medical associations to ensure accuracy and relevance. Check out our
editorial policy
for further details.
The following two tabs change content below.