Iranian Women's Makeup, Beauty And Fitness Secrets Revealed
Here is a question we all ask ourselves, what are the delicious secrets behind these beautiful Iranian women? This article, will give you all the answers you need.
Most of their body parts are covered. In fact, their face is the only part that is exposed. However, this does not stop them from following their fitness and beauty regime. This is the only reason why these beautiful Iranian women manage to look so fit and flawless. There are various beauty, makeup, fitness and diet secrets which help these women to look so lovely and adorable. Let me now reveal some of their makeup and beauty secrets.
Iranian Women Makeup Secrets
1. Good Eye Makeup:
Iranians consider the eyes as the most beautiful part of one's face. No wonder, they are totally correct. They apply good eye makeup so that the onlooker's full attention is directed to the eyes. This makes them look more appealing and beautiful. Eye liner, primer, kajal, kohl and eye shadow, all these eye products should be applied properly to make your eyes look more dramatic and beautiful.
2. Nose Job:
Nose job or rhinoplasty is very common in Iran. Approximately 60,000 nose jobs are performed in a year in Iran. This is seen as a status symbol. Women feel proud after going through a nose job. This helps in providing a good and perfect shape to their nose, and enhances the beauty of their face naturally.
[Read:Mila Kunis' Makeup Secrets]
Iranian Women Beauty Secrets
3. Timely Threading / Hair Removal:
Eyebrow threading has been done in Iran since thousands of years. They are experts in giving that perfect arch without damaging the skin near the eyes. The process of eyebrow threading is known as Bande Abru in Iran. They do not restrict themselves to only threading; Iranian women also brush their eyebrows using a toothbrush every morning and evening. This maintains the arch of their eyebrows, keeping them neat and clean. Iranian women also remove their unwanted facial hairs by threading. This keeps their face looking flawless and beautiful.
4. Using Body Oils:
Applying good body oil is a very important part of an Iranian woman's beauty regime. This keeps their skin fresh and polished all the time. Body oils are also helpful in locking down the moisture of the skin and making it more supple and soft.
5. Beauty Bar:
While women from other parts of the world keep on experimenting with new cosmetics and beauty products for their faces, Iranian women use a fixed beauty bar for their face. They do not experiment with new products. They prefer beauty bars with moisturizing cream in them. This helps to make their face look more beautiful and flawless.
So, these were some of the main beauty and makeup secrets of Iranian women. Now I shall be revealing some important fitness and diet secrets of these beautiful women.
Iranian Women Diet And Fitness Secrets
1. Drink Water:
Iranian women drink lots of water in a day. A minimum of 10 glasses of water is necessary for them. This keeps them hydrated and their skin, moisturized. It also helps in releasing toxins from the body which in turn promotes good health.
2. Honey or Yogurt in Breakfast:
People in Iran usually like having a light breakfast. Their breakfast includes a dish made up of honey with cold rice. They also enjoy eating yogurt in the morning. This helps in maintaining their fitness.
3. Rice:
Rice is locally available and the most common food in Iran. It is a part of their day meal as well as dinner. It is a carbohydrate-rich food, which provides energy to the body. This keeps their body fit. It has been proved that if your body doesn't get enough of carbohydrates, you start feeling irritable and sluggish which can further result into lack of concentration and bad health.
4. Walk a Mile:
Walking is an important part of an Iranian woman's daily regime. Walking not only helps in losing extra weight, but also helps in preventing our body from getting affected by diseases such as diabetes and breast cancer. It is a very light form of physical activity which maintains our fitness.
Hope you liked the post. Leave us your comments below.
The following two tabs change content below.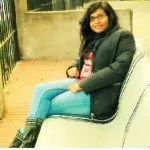 Latest posts by Anamika M (see all)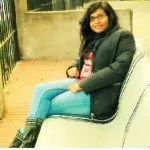 Anamika M
hey hi, Anamika here. An indenpendent and nature lover. Writing is my hobby and my first love.It is a big stress buster. I love dining out and exploring new places as it gives me a kind of adrenalin rush. I find solace in spirituality. Please give you valuable feedback. Stay blessed!!