How Does Iron Deficiency Cause Hair Loss And What Can Be Done To Prevent It?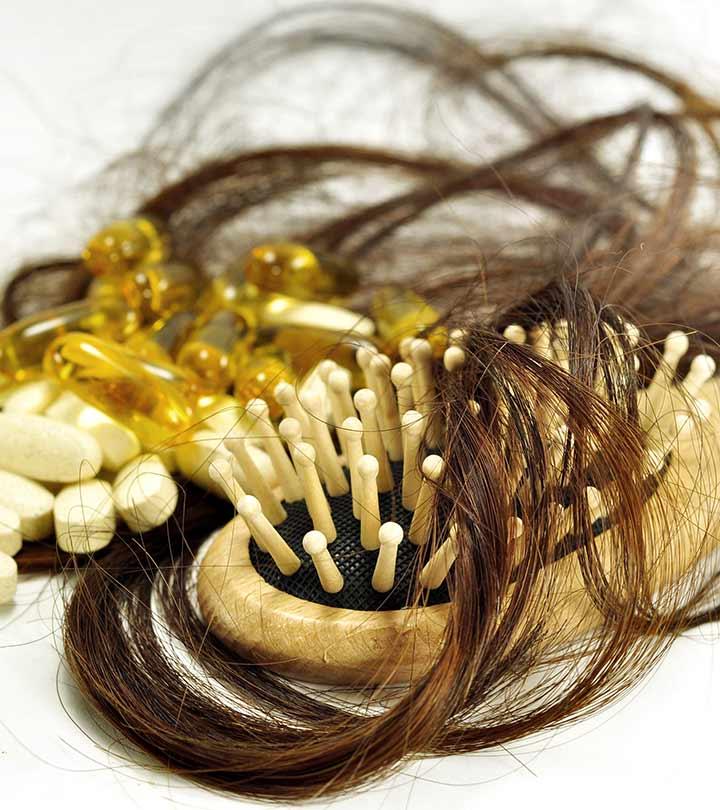 We all had sleepless nights while thinking about hair fall. I experienced it and still do at times. But modern technology and advancements in science have enabled us to stop worrying about our hair. With the perfect blend of nature and science, the products which we use today are so much more effective than anything before them! Here is an article which will help you combat hair fall.
Understanding Hair fall:
Hair fall is a natural process. Every strand of hair grows for a period of about 6 years and then sheds, while a new strand of hair pushes through. So, if you are losing around 100-150 strands a day, then relax. It's okay. But if you are losing more than that number, it's high time you have to do something about it
Reasons of Hair Loss:
Now if you are sure that you are experiencing hair loss, let us make a combat plan to tackle the issue. First understand the reasons of hair loss. While there can be many reasons for losing your crowning glory, like over styling, heat treatment, particular hairstyles, lack of vitamins etc, one of the major reasons is Iron deficiency.
If you are experiencing the following symptoms along with hair fall, you can be sure that its lack of iron that's causing your mane to thin down:
Pale skin
Lack of energy
Cold feet and hands
Brittle nails
Restless leg
Breathlessness over a small task
Iron and Hair Loss
There are two types of iron in your body – Serum Iron and Ferritin. The latter is an essential component of hair follicles. Low levels of Ferritin in the body cause-
Non-pigmented (white) fine hair
Hair structure changes
Dry hair
Hair loses its curly texture and becomes limp
Hair loses its natural colour and sheen
Hair strands become very thin and are prone to breakage
General hair fall
How to use Iron For Hair Loss:
1. Now that you have zeroed on one suspected cause, you need to know how bad the situation is. Get a blood test done to determine the iron level in your blood. For this you need to take two tests- haemoglobin and ferritin. For healthy and growing hair, your haemoglobin level should be over 140 g/L and ferritin should be above 40ug/L. If not, consult your doctor for a suitable iron supplement.
2.  Eat a lot of leafy veggies. Yes, your mother was right! Green leafy vegetables do make your hair shiny, and also reduces hair fall. Green leafy veggies like broccoli, spinach, cabbage etc. are actually good for you. These veggies are rich in iron and can do wonders to your hair and skin. So, no matter how much you detest them, include them in your daily meals and see the magic for yourself. All types of lentils are also very rich in iron. So go ahead, include them in your diet too!
3. Here is good news for all you egg-lovers. You can have as much of your favourite dish as you want. The egg yolk is a rich source of iron. So, make the best use of them. Include them in your meals, use them in your hair mask (of course if you can tolerate the smell) and toss them in your salads.
4. Your body cannot absorb iron on its own; you need Vitamin C for that. While you can always swallow Vitamin C supplements a better choice is to consume food rich in Vitamin C such as Chili, Bell Pepper, Kiwi, Guava, Papaya, Oranges, Strawberries etc.
1. Take 100g of dried amla (Indian gooseberry) and boil it in 500g of coconut oil. Boil the oil till it turns dark. Separate the amla pieces and cool the oil. Store it in a cool place and massage your scalp with the oil. You can do this every alternate day for better results.
2. Beat one egg white with almond oil and apply on your scalp and hair. Leave it on for an hour or two and wash your hair with a mild shampoo. Over a few weeks you will have less hair fall and luscious hair that is sure to turn a few heads!
So, here is all you need to know about the iron hair loss correlation. Now get ready to say goodbye to hair fall for real. Don't forget to leave us a comment below. Stay fit, stay healthy!
The following two tabs change content below.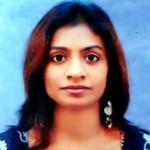 Latest posts by Maanasi Radhakrishnan (see all)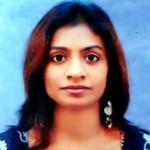 Maanasi Radhakrishnan
I have been an ardent book lover since childhood. I have always had a penchant to writing, and enjoy simplifying the most complex of ho-hum subjects and making them interesting reads!When not writing, I also enjoy travelling, and particularly wish to trot the globe someday!