Is Aloe Vera An Effective Remedy For Psoriasis?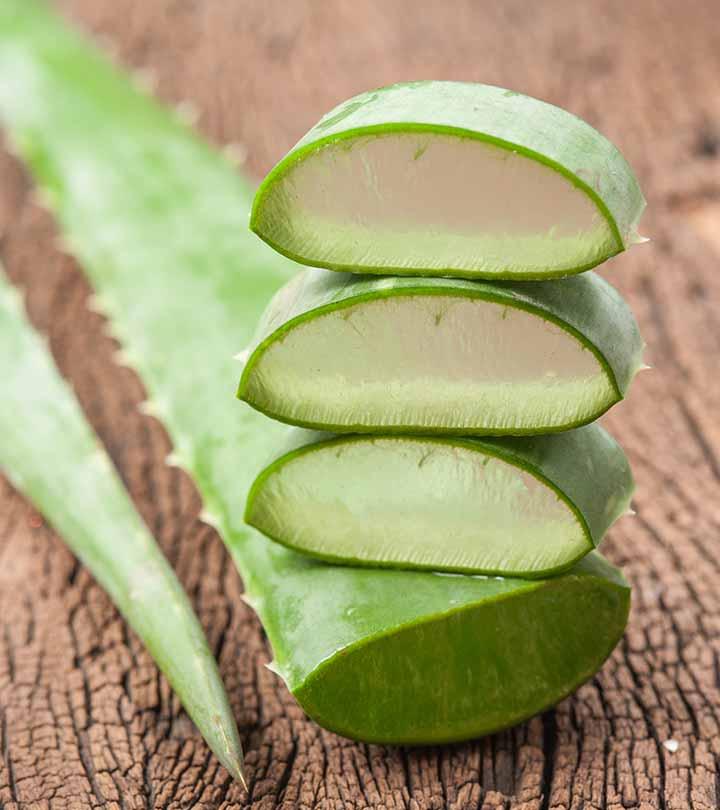 People who suffer from psoriasis often have trouble finding the perfect medication that can give them the desired results. Are you one of those people who run from pillar to post looking for the perfect treatment option? Then, aloe vera should be something you must try. This wondrous plant comes with a myriad of benefits for skin and health, and it does help in curing the various symptoms of psoriasis.
Would you like to know more? Keep reading.
Aloe vera is known all over the world for its many healing properties that give it the ability to soothe and heal skin. In fact, it is believed that aloe vera has been used as a herbal medicine since the 16thcentury. It is one of the most effective ways to cure many skin conditions, and it is 100% natural. It does not contain the many toxic ingredients that prescription creams and ointments have. Is aloe vera good for psoriasis? The answer is yes! If you want to treat psoriasis naturally, your best option is definitely aloe vera. Here is how aloe vera can help you.
[ Read: Is Banana Peel Helpful To Treat Psoriasis? ]
Is Aloe Vera Gel Good For Psoriasis?
The symptoms of psoriasis include itching, inflammation, scaling, flaking, redness, and dry skin (1). As the condition worsens, it can lead to the formation of pustular lesions and skin that cracks and bleeds. Modern scientific research supports aloe vera's efficacy in treating this uncomfortable and often embarrassing skin condition. Aloe vera contains amino acids, enzymes, anthraquinones, monosaccharides, salicylic acid, lignins, polysaccharides, sterols, saponins, vitamins, and minerals. It works on psoriasis in the following ways:
Aloe vera has moisturizing and hydrating properties.
Its components glucomannan and gibberellin help in speeding up the healing process of the psoriasis flare-ups.
The amino acids present soften the scales that form on the skin.
It contains magnesium lactate and other anti-inflammatory compounds that bring the itching sensation under control.
It also protects the skin from sun damage and infections.
Apart from topical application, aloe vera gel can also be consumed by diluting it in some water. When consumed, aloe vera can help in detoxifying the digestive system. Accumulation of toxins affects the skin's health and leads to the development of conditions like psoriasis. The antioxidants found in aloe vera eliminate these toxins and cleanse the body (2, 3, 4).
Here are a number of tips to help you make the best use of aloe vera for psoriasis:
How To Use Aloe Vera For Psoriasis Treatment?
Say Goodbye To Psoriasis Rashes With Aloe Vera Remedies
1. Aloe Vera For Psoriasis
You Will Need
An aloe leaf
What You Have To Do
Carefully slice open the aloe leaf and scoop out the gel present inside.
Apply this directly on the rashes and leave it on.
Store the remaining gel in an air-tight container in the refrigerator.
How Often You Should Do This
Re-apply aloe vera gel every few hours.
Why This Works
Aloe vera gel will immediately reduce the itching and irritation. It will moisturize your skin and get rid of the dead and flaky skin.
2. Aloe Vera And Tea Tree Oil For Psoriasis
You Will Need
1 tablespoon aloe vera gel
2-3 drops tea tree oil
What You Have To Do
Add the essential oil to the aloe gel and mix them.
Apply this on the affected skin.
Leave it on for a few hours.
How Often You Should Do This
Repeat this 2-3 times in a day.
Why This Works
Adding tea tree oil to aloe vera gel makes it an even more potent remedy for psoriasis. Tea tree oil is a broad spectrum antimicrobial agent and will prevent any sort of infection from developing on your skin, especially where your skin has developed cracks. It also enhances the healing process of the rashes (5).
[ Read: How To Use Tea Tree Oil For Psoriasis? ]
3. Aloe Vera And Almond Oil For Psoriasis
You Will Need
1/2 teaspoon almond oil
1 tablespoon aloe vera gel
What You Have To Do
Combine the oil and aloe gel well with each other.
Gently massage the affected skin with this.
Keep this blend on overnight.
How Often You Should Do This
Apply this every night before going to bed. You can also apply it during the day and leave it on.
Why This Works
Almond oil is extremely moisturizing for the skin. It contains fatty acids that nourish the skin and make it supple and soft again (6).
4. Aloe Vera And Coconut Oil For Psoriasis
You Will Need
1 tablespoon aloe vera gel
1 teaspoon virgin coconut oil
What You Have To Do
Mix the two ingredients together and apply over the rash.
Massage it in for a minute or two.
Keep the mixture on for 2-3 hours.
How Often You Should Do This
Do this 2-3 times in a day.
Why This Works
Coconut oil is an emollient and an antibacterial agent. It also contains anti-inflammatory compounds, making it a wonderful ingredient to be used for psoriasis symptoms (7, 8).
Caution
Only use the virgin or the organic variety of coconut oil. Refined coconut oil contains preservatives and can cause further irritation on your already sensitized psoriasis-affected skin.
[ Read: Apple Cider Vinegar For Treating Psoriasis ]
If you are unable to obtain fresh aloe vera gel, you can opt for organic versions available in stores. When you are using lotions or gels that have aloe vera, always look for those that have a high concentration of the plant's extract in the formula. Experts recommend using products that have aloe concentration of 70% or more.
Apart from using aloe vera as a natural treatment for psoriasis, it is important that you keep a check on your diet. Following a diet that balances your body's pH levels can help immensely in alleviating the symptoms of this skin condition. Managing your body's pH balance by making adjustments to your eating and drinking habits can have a very positive effect on the health of your skin. This also helps in the treatment of psoriasis.
Skin specialists recommend aloe vera for psoriasis treatment because of its multiple benefits. Treating your skin with the goodness that only nature can provide is the best way to keep the discomforts of this skin condition away. Do away with the irritating symptoms of psoriasis and heal your skin with aloe vera.
Tell us how this post has helped you. Do comment in the box provided below. We would love to hear from you.
Recommended Articles
The following two tabs change content below.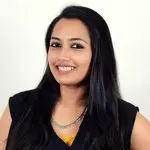 Latest posts by Kushneet Kukreja (see all)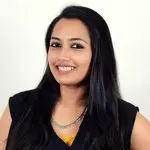 Kushneet Kukreja
She is a Biotechnologist, what we in normal English would call Scientist. While she is an expert in experimenting, she also holds an exceptional talent in juggling words and churning out content with just the right amount of sass added to it. When not saving the world with her articles, she likes to hang around with her Siberian Husky (because, aren't dogs the best?). In her spare time, she likes a little 'jibber-jabber, full of chatter' time with her friends. So, what gives her the energy to do all this? If you ask her, she would say,"My cup of sanity - an extra large mug of coffee!"