Is Castor Oil Safe For Babies?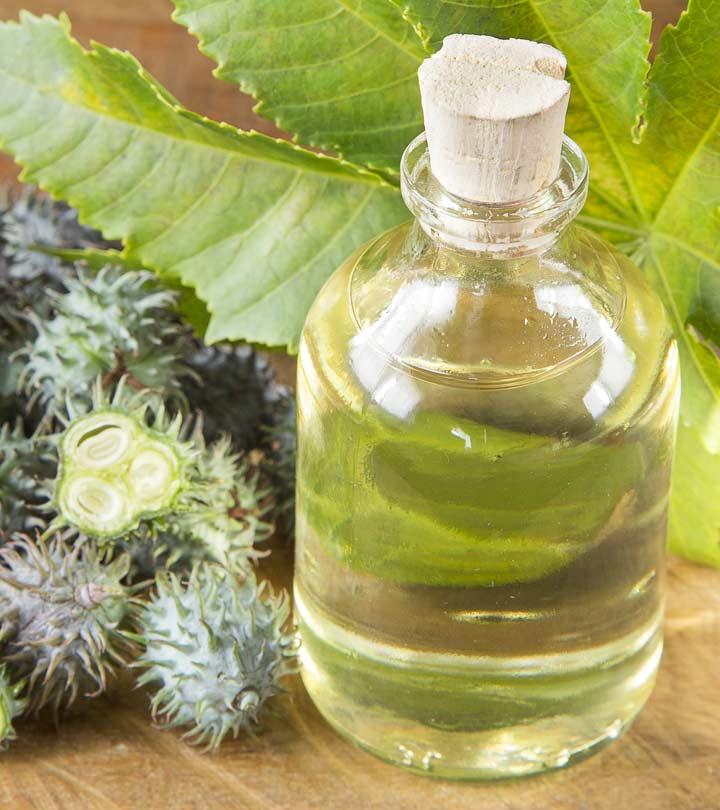 There is no doubt you would be the most concerned for and caring about your newborn baby! And amongst the many questions in your mind, one would be if castor oil is safe for your baby. So, is it okay if you feed your baby with castor oil? How healthy is it for your baby? Castor oil helps induce pregnancy, and many pregnant women have tried this cure. However, some suffered adverse effects including contractions and diarrhea. There isn't much scientific data to back this claim and thus the efficacy of castor oil remains under question (1). Coming to the point, how safe is castor oil for baby? Read this post and get an answer to your questions!
Is Castor Oil Safe For Baby – Top 2 Facts
1. Castor Oil Helps Clear Bowels:
Have you ever used castor oil for constipation in babies? One of the traditional uses of castor oil is as a laxative. It's one of the gentlest aperients known to man. Thus, infants with chronic constipation can be given daily doses of castor oil, reducing the dosage at each instance. Castor oil contains ricinoleic acid, which binds with a prostaglandin receptor EP3. The combination causes contractions in the intestines. It is thus an effective laxative. (2)
2. Castor Oil Is Not Healthy For Babies:
In India and some other countries, newborns are administered castor oil for the first 2-3 days of their life. But contrary to popular belief, this practice can have adverse effects. In some cases, it can lead to paralytic ileus, a painful condition that causes obstruction in the intestines. Bronchial diseases like aspiration pneumonia, an infection of the lungs, have also been attributed to this practice. Some cases of hyperalbuminia, a medical condition where blood serum levels are quite low, have also been recorded. The long-term effects of daily doses of diluted castor oil cannot be ignored. Thus, even though castor oil might be a strong laxative that promotes healthy bowel movements, there remains little evidence to suggest it is important for a healthy baby. Castor oil is thus unfit for babies, and oral administration of castor oil must be avoided.
What Role Does Castor Oil Play In A Healthy Baby?
Castor oil can help moisturize a baby's dry skin. It has been known to cure discoloration, remove scars and naturally moisturize the skin. The ricinoleic acid, combined with trace amounts of omega-3 fatty acids help lock moisture in the skin. A castor oil rubdown will leave the baby's skin soft and smooth. Castor oil also helps thicken hair, moisturizes the scalp and promotes the growth of hair. It can also help relieve colic pains in infants (3).
[ Read: Use Olive Oil For Your Baby ]
The Hot Castor Oil Massage
Castor oil packs can be used to eliminate colic pain in babies. Warm up some castor oil in a pan. Do a two finger test to check the temperature of the oil. Make sure it is hot but not hot enough to burn the baby's skin. Rub the hot castor oil evenly over the baby's belly. The castor oil massage helps the infant get relief from colic and release intestinal gas. This is because of castor oil's unique purgative properties. Although castor oil is not harmless when administered orally, most of the benefits of using castor oil predominantly feature topical application. The safest way to use castor oil on babies is to use it on clean, dry and undamaged skin. Remember to not diagnose or treat your infant by yourself. Take your adorable kid to the doctor (3). FDA classified castor oil as "generally recognized as safe and effective". However, there haven't been many studies that have successfully analyzed its mechanism. Researchers are divided on how it exactly functions.
So, is castor oil safe for baby? What do you think? Share your experiences and stories to support or refute our conclusion. Comment in the box below!
Recommended Articles:
The following two tabs change content below.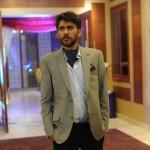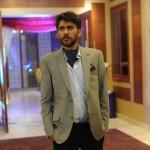 Ameya C
Writer, dreamer, artist. I am passionate about knowledge.