Hair Color During Pregnancy – Is It Safe?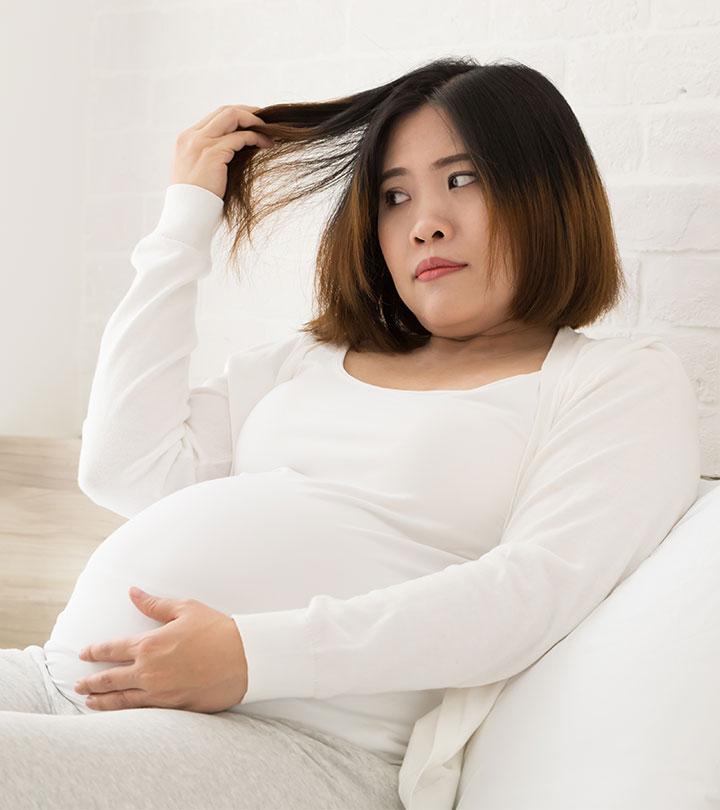 When you get pregnant, everything changes. You may have to give up your favorite clothes, food, and nighttime reading choices (at least temporarily) when you get pregnant. But there's one thing that doesn't necessarily need to change. And that's your hair. You can still rock any hairstyle and hair color you want without it being dictated by your pregnancy.
But a big question that looms in every expectant mother's mind when faced with any chemical product is whether it's safe to use and if it could harm your baby: Is hair coloring during pregnancy safe? Let's look at what the research says!
Hair Coloring During Pregnancy
When it comes to providing information about the risks of exposure to any substances during pregnancy, the Organization of Teratology Information Services (OTIS) is the most trusted source. And according to OTIS, it's safe to color your hair during pregnancy because of three main reasons (1).
Firstly, little to no amount of hair dye can actually be absorbed by your scalp and enter your bloodstream, much less enough to reach your fetus.
Secondly, pregnant animals that were exposed to hair dye showed no signs of reproductive damage.
And lastly, there have been no reports that claim that pregnant women or their fetuses were affected by her coloring her hair.
Although hair coloring may be safe during pregnancy, there are a few key things you need to keep in mind. First and foremost, as you would do before going ahead with any activity, consult your gynecologist before you color your hair. Here are a few other things you should consider:
Wait until the second trimester: Here's an interesting fact about pregnancy – all the hormones that are racing through your body will make your hair grow faster (2). The first trimester of pregnancy is a crucial time for the baby's development. The first 12 weeks are when the baby's major organ development takes place, and their muscles, nail beds, and hair follicles begin to take shape (3). Though your scalp absorbs a negligible amount of chemicals from the hair dye, it is best to be safe and avoid taking any chances.
Avoid single process color: Root touch-ups and a complete color change from roots to tips are referred to as single-process color. In these types of color jobs, the hair dye comes in close contact with your scalp (4). Hence, it is best to steer clear of them and opt for services where the color is applied only onto your hair shafts. These include highlights, lowlights, ombre, streaks, and the like.
As you can see, though it is safe to color your hair when you are pregnant, there are still some things you need to consider to ensure your own well-being, as well as your baby's. To avoid absolutely all chemicals, you can go for some natural coloring agents that are mild on your hair and give you gorgeously tinted results. Let's look at a few of them.
How To Color Your Hair Naturally
You don't need to limit your hair coloring options just because you are worried about the chemicals in hair dyes harming your baby. There are a few alternative natural hair coloring options that you can try out without fretting! You can find natural hair color for pregnancy as most of these items are present in your kitchen or at a grocery store, and their color payoff is simply stunning. Let's take a look at them, shall we?
Henna: Who doesn't know about the amazing natural coloring agent that is henna? Henna powder mixed with tea decoction or lemon juice lends your hair a gorgeous red-orange or auburn shade that you will absolutely fall in love with.
Tea: Concentrated tea decoction can help darken your hair and cover grays. Black tea is shown to have almost the same compounds as henna (5). Chamomile tea, on the other hand, has a bleaching effect and can lighten your hair if you sit in the sun after applying it.
Coffee: If you want to darken your mane or add some depth and dimension to it, coffee is the way to go (6). A mixture of a strong cup of espresso coffee, leave-in conditioner, and coffee grounds works wonders in adding a dark shade to your hair.
Beet Juice: Applying beet juice to your hair gives it a subtle red tint that comes to life when you step out into the sun. If you want a more orange hue, you can try out carrot juice. Beetroot is also known for its antioxidant properties, which may help prevent premature graying of hair. You can also customize your hair by mixing both the juices together.
Lemon Juice: Lemon juice is used as a lightener, especially to achieve blonde tones (7). A few highlights placed tastefully throughout your tresses can go a long way in transforming your hair look. The easiest way to go about it naturally is with lemon juice. Apply freshly squeezed lemon juice on thin sections of hair and leave it on for several hours to lighten your hair and create highlights.
Here are some precautions you need to keep in mind before going for hair coloring during pregnancy.
Precautions For Coloring Hair During Pregnancy
Do a strand test before applying any hair dye as hormonal changes can alter the way your hair reacts to color. It is best to try it out on a small section of hair to prevent ending up with an unsatisfactory shade.
Follow the instructions give on the box carefully.
Always wear gloves when applying the dye to your hair.
Sit in a well-ventilated area when coloring your hair as breathing in the chemicals when sitting in closed quarters can be dangerous.
Rinse off the color thoroughly from your hair until the water runs completely clear.
Do not eat or drink anything when coloring your hair to prevent ingesting any of the hair dye.
Hair dyes that don't contain ammonia or peroxide are considered to be pregnancy-safe hair dyes. Opt for brands that are ammonia- and peroxide-free as much as you can. Products like L'Oreal Paris INOA, Clairol Natural Instincts, Matrix, and Organic Color Systems are considered to be pregnancy-safe hair dye brands.
Hope that all your pressing questions about coloring your hair during pregnancy have finally been answered. Coloring your hair during pregnancy is safe as long as you follow the tips and precautions mentioned in this article.
Expert's Answers For Readers' Questions
Is it safe to put chemicals in your hair when pregnant?
It is safe to put chemicals like hair dyes in your hair when you are pregnant as they are non-toxic and as long as you are doing so in a well-ventilated room.
What are some hair color brands that are safe to use during pregnancy?
Any hair color that does not contain ammonia and peroxide is safe to use during pregnancy. Some of these include L'Oreal Paris' INOA range of colors and Clairol's Natural Instincts range.
7 sources
Stylecraze has strict sourcing guidelines and relies on peer-reviewed studies, academic research institutions, and medical associations. We avoid using tertiary references. You can learn more about how we ensure our content is accurate and current by reading our
editorial policy
.
Recommended Articles
The following two tabs change content below.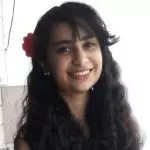 Latest posts by Arshiya Syeda (see all)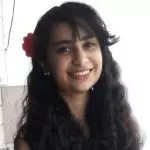 Arshiya Syeda
Arshiya Syeda is an editor and certified counselor. Ever the lover of the written word, she served on the editorial boards of her school and college newsletters. Writing articles on hairstyles, hair care, and nutrition helped her combine her love for reading, writing, and research. As an editor, she helps her team members deliver polished and meticulously researched content. Arshiya is fluent in English, Urdu, and Hindi and aims to become a multilinguist by learning German and teaching herself American Sign Language (ASL).