Neem Oil: Tips To Use It For Scabies Treatment
Scabies is quite distressing. Why? If you have the slightest idea what exactly it is, you won't ask this question. And if you don't know, just read on.
Table Of Contents
What Is Scabies?
This is an extremely contagious skin disease caused by noxious mites called Sarcoptes scabiei. These mites burrow underneath your skin, giving you rashes that itch like hell. When underneath your skin, these mites dig tunnels (yes!) and deposit their eggs into them. And this is how the disease spreads all over your body if left untreated.
Now you understand why I called it distressing. But luckily, there's one thing that can help you get rid of these mites easily. And that's neem oil. This oil is considered the best for scabies treatment as it is natural and good for your skin. I am not claiming this! Research and studies say so. Check it out right here.
Neem Oil: How It Helps In Killing Scabies Mites
Convincing enough? Yes, I guess! Now, let's look at a few ways you can use neem oil for scabies.
How To Use Neem Oil For Scabies Treatment
In case you have a minor infestation (just in one or two localized spots), or if scabies has just emerged, you may try the following remedies:
1. Directly Applying Neem Seed Oil
What You Will Need
Method
Wash the affected area with water.
Dab the cloth with neem oil and apply it directly to the spots.
Let it sit for half an hour (or longer, if you wish).
Follow this routine twice daily until the infestation is gone.
Note: You may buy pure neem oil from the market. Or you can extract it from the neem seeds. Crush the seeds and put them in a cloth pouch or bag. Hang it over a jar or container (for holding the oil). Add water to the cloth bag (just a bit at a time) and collect the extract in the jar.
2. Neem And Coconut Oil
What You Will Need
1 teaspoon coconut oil (unrefined)
1 tablespoon neem oil
Method
Blend the two oils and apply to the affected area.
Let the blend enter the pores and be completely absorbed.
You may leave it on overnight or wash after 30 minutes.
Follow this routine twice daily.
Note: The amount of neem oil should always be double the amount of coconut oil you are using.
For major and severe infestation, use neem oil in the following ways:
3. Neem Oil Bath
What You Will Need
3-4 tablespoons neem oil
2 tablespoons liquid soap
Method
Add the neem oil to the liquid soap and blend well. Let the oil emulsify with the liquid soap.
Add this mixture to a lukewarm bath. The best way is to fill the bathtub and add the mixture.
Soak in it for at least 20 minutes (or longer). This helps in clearing the pervasive infestation.
Follow the routine every day until the mites are gone.
For best results, apply a neem-based moisturizer after bathing.
4. Neem Oil Soap
What You Will Need
2 teaspoons neem oil
450 g soap base (use melt and pour soap bases)
2-3 drops lavender essential oil (you may use tea tree or any other oil)
2 drops food color (optional)
Method
Melt the soap base and the neem oil in separate bowls. (Pure neem oil tends to solidify like coconut oil.)
Mix the oil with the soap base.
Add the essential oil and food color. Blend well.
Pour it into a soap mold or any flexible plastic container.
Let it dry and harden for about an hour.
Take it out and cut into your desired size or shape.
Use the soap at least once a day on the affected area.
Note: Use measuring cups to make this DIY soap.
5. Neem Oil And Turmeric
What You Will Need
2 tablespoons neem oil
1 teaspoon coconut oil
1 tablespoon turmeric powder
1 teaspoon lemon juice
6-7 drops tea tree essential oil
Method
Add all the ingredients in a bowl and mix well.
Apply the paste to the affected area.
Let it sit for at least 20-30 minutes and then wash it off.
6. Neem Oil Balm
What You Will Need
2 tablespoons neem oil
40 g shea butter
¼ teaspoon vitamin E oil
5-8 drops lavender essential oil
Method
Melt the shea butter in a container. (Hold the bowl over a pot of steaming water and melt the butter).
Add the neem, lavender, and vitamin E oils.
Blend well.
Store it in a jar and apply to the affected area twice daily.
7. Neem Body Mask
What You Will Need
3 tablespoons organic honey
5 tulsi leaves (dried and powdered)
3 tablespoons neem oil
Method
Add the neem oil and powdered tulsi leaves to honey and mix well.
Apply the paste all over the affected area.
Leave it on for 30 minutes and then wash it off.
Follow up with a neem-based cream, balm, or moisturizer.
8. Neem Oil And Aloe Vera
What You Will Need
2 tablespoons aloe vera gel
1 tablespoon neem oil
2-3 drops clove oil
Method
Mix all the ingredients to form a thick paste.
Apply the soothing gel all over the affected area.
Leave it on for 20-30 minutes and then wash it off.
Since neem is a natural bug repellent, the mites usually leave the host's body in a few days. However, that calls for regular usage of neem oil. Do consult a doctor in case the infestation refuses to go away, and the itchiness keeps increasing.
And, in case you know any other way of healing scabies naturally, don't forget to share them with us. Keep following us for more such tips and DIY hacks. Till then, stay healthy!
Recommended Articles:
The following two tabs change content below.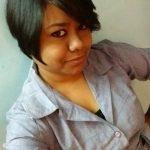 Latest posts by Ramona Sinha (see all)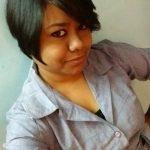 Ramona Sinha
Ramona has a Master's degree in English Literature. She believes that beauty begins with a good skin care regimen and is on a mission to eliminate all toxins from her routine. She helps readers select products and ingredients specific to their skin type and gives out tips to keep their skin healthy in a natural way. When Ramona is not working or experimenting with a new skin care product or ingredient, her books and a passion for music, good food, and traveling keep her busy.