Is Sea Salt Spray Bad For Hair?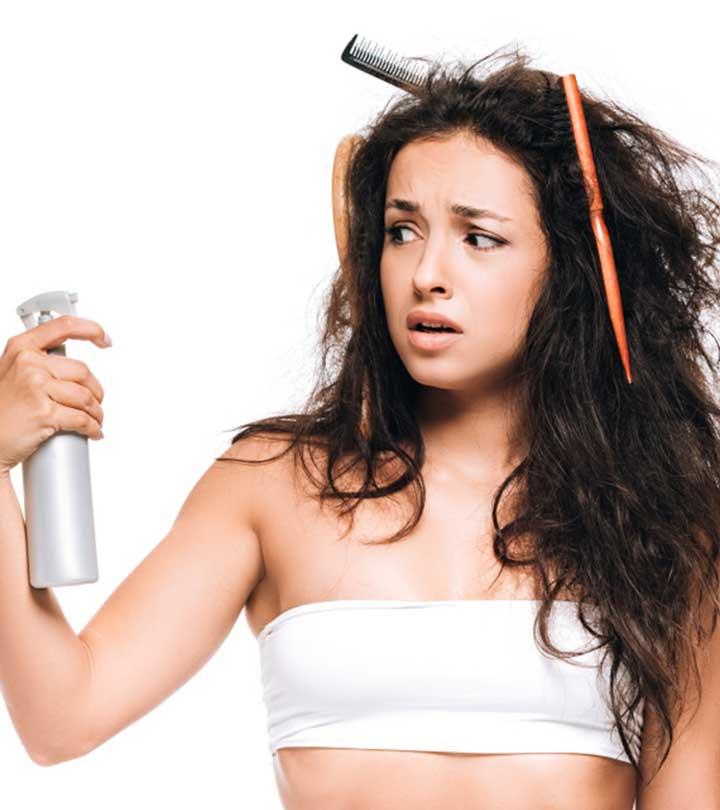 A carefree, tousled hairstyle looks great on all hair types, lengths, and face shapes. A quick way to achieve that textured look is using a sea salt hairspray. Just spritz the sea salt spray, scrunch your hair, and you are selfie-ready! But is it OK to use sea salt spray on your hair every day? Read on to find out!
What Is Sea Salt Spray?
Sea salt spray is a hairspray that contains seawater or saltwater. The saltwater absorbs moisture and gets trapped inside the hair cuticles. This adds volume and texture to the hair. It makes the hair look straight out of the ocean, dripping with beach vibes!
Let's take a quick look at why sea salt spray is so loved by women, men, and hair stylists worldwide. Scroll down.
Benefits Of Sea Salt Spray
Sea salt hair spray comes quite handy if you want curly hair or a beachy wave hairstyle without having to use loads of product. Here are the benefits of using sea salt spray:
Adds texture to the hair.
Adds volume and body to the hair.
Enhances and defines natural waves and curls.
Reduces frizz.
Perks up limp hair.
Helps achieve beach waves hairstyle easily.
A little goes a long way.
Fixes the hair quickly.
Quite naturally, sea salt hair spray is loved by so many people. But if you use sea salt hair spray regularly, you may have wondered if it can damage your hair. Scroll down to the next section to find out if sea salt spray is bad for your hair.
Can Sea Salt Spray Be Bad For Hair?
Sea salt sprays add beach waves, volume, and texture to your hair. However, the salt in the seawater or spray has an osmotic action. It draws out all the water from the hair, leaving it dry, weak, and brittle. Moreover, sea salt sprays also contain alcohol, which further dries the hair.
But let's face it – nothing works as well as a sea salt spray for that textured beach wave hair texture. If you cannot give up using it, here's the best way to use sea salt spray on your hair.
Best Way To Use Sea Salt Spray
Comb your hair to detangle the knots. Skip this step if you have just washed your hair.
It works best on damp hair, so spray your hair with water. Skip this step if you have just washed your hair.
Divide your hair into four sections.
Spritz the sea salt spray on all the sections.
Use a scrunching motion to add volume and texture.
Use a blow dryer with a diffuser.
Apply a serum or argan oil to retain moisture and shine.
Frequent use of sea salt spray can lead to damaged hair. That is why you need to take extra care to restore your hair health. Here are a few hair care tips that will come in handy.
Tips To Reduce Hair Damage Due To Sea Salt Spray
Use a coconut oil or castor oil mask once a week to strengthen your hair.
Use avocado or banana to hydrate your hair strands.
Get a hair spa treatment once a month.
Shampoo your hair twice a week to get rid of sea salt residue.
Use a deep conditioner every time you wash your hair.
Apply argan oil or a hair serum.
Avoid using heating tools frequently. Use a heat protectant while styling your hair.
Use the sea salt spray on your hair strands from a distance.
Drink 2-3 liters of water per day.
Conclusion
Sea salt spray helps you get that 50 first dates kind of vibe and look easily, and using it is not completely bad for your hair. But when overused, it can affect your hair's health, making it weak, dry, and brittle. Use it frugally to restore hair shine and health.
Frequently Asked Questions
Which sea salt sprays are good for you?
Get sea salt sprays that contain only natural ingredients. Avoid salt sprays that contain parabens, alcohol, and sulfates.
Is it okay to use sea salt hairspray every day?
No, do not use sea salt spray every day. The salt has an osmotic effect, which dehydrates the hair strands, leading to dry and brittle hair.
Does sea salt spray make the hair thick?
Sea salt hairsprays add volume to the hair by soaking up excess oil. If you have limp or fine hair, using sea salt spray can add lift and body to your hair.
Does sea salt fade hair color?
Yes. Using sea salt hair spray would require you to shampoo your hair frequently, which, in turn, reduces the vibrancy of the hair color.
Does sea salt spray cause baldness?
Sea salt hair spray may cause baldness, depending on your hair type. If you have oily hair, sea salt helps soak the excess oil. But if you have dry hair, sea salt spray further dries the hair strands and makes them weak. This can lead to hair fall.
Can I use sea salt spray on curly hair?
Yes, you can use sea salt spray on curly hair. If your hair needs a volumizing effect and you want to get rid of the excess oil, a sea salt hair spray is the perfect quick fix.
Is sea salt hair spray good for dry hair?
No, sea salt hair spray is not good for dry hair. The salt tends to dehydrate the hair strands, leaving them tangled, frizzy, dry, and brittle.
Recommended Articles
The following two tabs change content below.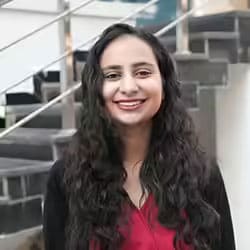 Arshiya Syeda is an editor and certified counselor. Ever the lover of the written word, she served on the editorial boards of her school and college newsletters. Writing articles on hairstyles, hair care, and nutrition helped her combine her love for reading, writing, and research. As an editor, she helps her team members deliver polished and meticulously researched content. Arshiya is fluent in English, Urdu, and Hindi and aims to become a multilinguist by learning German and teaching herself American Sign Language (ASL).