Are Silicones Bad For Your Hair? Here's What You Need To Know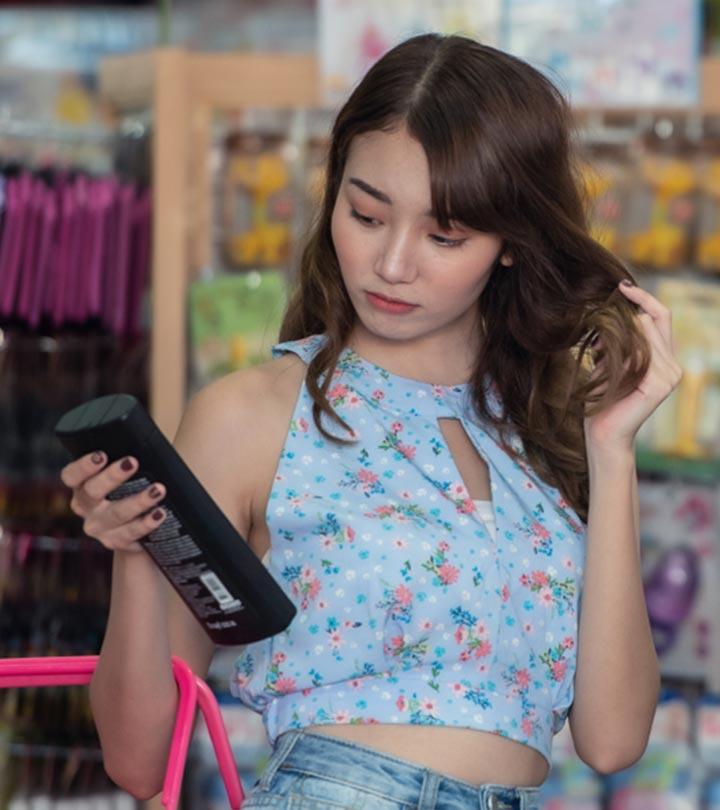 You recently purchased a new shampoo and conditioner and fell in love with how soft and silky your hair feels after using them. You feel like you have found "the one." However, you realize that the products are leaving behind residue on your scalp, and you end up shampooing more than your usual hair washing schedule. You check the ingredients list and find silicones in it. Your mind automatically thinks of them as the culprit, and you ban silicones from your hair care regimen.
Silicones are used in hair care products to seal the strands and provide the necessary shine and slip to tame your frizzy, dry hair. They have different types and can be both good and bad for the hair. Keep scrolling to understand how silicones work and which ones to avoid in your hair care products.
What Are Silicones?
Silicones are a part of skin and hair care products since the 1950s for their lubricating properties. They impart a soft, smooth, and silky feeling to your hair (1). Silicones are especially beneficial for dry, frizzy, and rough hair as they help tame the tresses and improve manageability.
While silicones are not toxic for your hair and scalp, they are occlusive and can leave behind residue and weigh your hair down. However, this mainly depends on the type of silicones used in the product. Let's find out in the next section.
Silicones For Hair: Are They Safe?
Silicones and hair have a love-hate relationship. While they make your hair feel soft and silky, they also weigh it down and prevent the penetration of other hair care ingredients, moisture, and products. As a result, your hair may respond in two ways:
Produce excess oil to cover the lack of moisture.
Become dry and brittle in the long run.
Not all silicones are bad for the hair. Water-soluble silicones are hair-friendly. You should be specifically aware of the non-soluble silicones or the bad silicones. Let's take a deeper look into the types.
Types Of Silicones For Hair
1. Water-Soluble Silicones
Water-soluble silicones easily dissolve in water and can be washed out from the hair. They do not leave behind any buildup. They are breathable, add shine, and condition the hair without causing any damage. The water-soluble silicones include:
Dimethicone copolyol
Lauryl methicone copolyol
PEG-12 dimethicone
PEG-7 amodimethicone
Hair care products containing these silicones are safe to use. Remember, all silicones with the prefix PEG are water-soluble.
2. Non-Water-Soluble Silicones
Non-water-soluble silicones are the bad silicones you should be aware of. They will stick to the strands no matter how many times you rinse. Bad silicones include:
Dimethicone
Cetearyl methicone
Cetyle dimethicone
Dimethiconol
Stearyl dimethicone
Amodimethicone
Cyclomethicone
Trimethylsilylamodimethicone
Cyclopentasiloxane
Cetyl dimethicone
Pheryl trimethicone
Behenoxy dimethicone
Propyl dimethicone
Amodimethicone is a popular non-water-soluble silicone that makes the hair feel heavy. However, it is water-soluble when combined with other ingredients like trideceth-12 and cetrimonium chloride.
The next section explores the advantages and disadvantages of silicones for your hair.
Advantages And Disadvantages Of Silicones In Hair Care
Advantages
Water-soluble silicones have various positive impacts on the hair, like:
They prevent hair damage and dryness.
They prevent frizz and minimize split ends.
They protect the hair from dust and pollution while keeping it smooth and shiny.
Silicones add shine to the hair and prevent friction, minimizing hair damage and breakage (2).
They prevent tangles, lock in moisture, and make the strands appear healthy.
Silicones make it easier to detangle the hair and comb.
Disadvantages
Silicones, especially the bad ones, coat the hair strands and prevent moisture absorption, which may dry out the hair in the long run.
They are tough to wash off and make the hair limp, lifeless, and dull.
They may leave residue on the scalp and choke the hair follicles, affecting healthy hair growth.
You need a proper clarifying routine to remove silicones from your hair and scalp. Here are a few ways you may try.
How To Remove Silicones From The Hair And Scalp
1. Use A Clarifying Shampoo
Clarifying shampoos contain sulfates, surfactants that can remove product buildup from the scalp and hair. However, ensure you follow up with a conditioner and never use the shampoo more than once in two weeks.
2. Vinegar
White vinegar or apple cider is often used in traditional recipes to clarify the hair and add shine. You can mix equal parts of vinegar and water and use it as a post-wash rinse.
3. Baking Soda
Baking soda has abrasive properties and may help remove buildup from your hair and scalp. You can mix a tablespoon of baking soda with the shampoo and wash your hair. Another way is to wet the hair, rub some baking soda on it, and shampoo the hair.
Note: Baking soda has a high pH and can be harsh on the hair. Do not use it more than once in two weeks. Avoid it completely if you have a sensitive scalp.
If you do not want to use silicones, worry not! Here are a few ingredients to look for in hair care products for similar results as silicones.
Alternatives To Silicones For The Hair
1. Octafluoropentyl Methacrylate (OFPMA)
OFPMA creates an invisible shield to protect your hair from dirt, dust, and environmental damage. It is lightweight and does not leave behind a residue like silicones. OFPMA makes the hair look wonderfully sleek and shiny.
2. Mackaderm
Mackaderm is a popular silicone alternative and works as an emollient to keep your hair moisturized. This is a COSMOS-certified ingredient used in many hair care products, especially shampoos.
3. Alkamuls
Alkamuls is a natural oil solubilizer formulated with different types of vegetable oil. This component adds shine to your tresses without making them look greasy or heavy. It is mainly used in silicone-free hair products, especially in clear shampoos.
The Verdict
Silicones are not toxic for your hair. However, their long-term and improper usage may affect the overall hair quality and health. Hence, use silicone products sparingly. Also, make sure to use a clarifying shampoo once every two weeks to maintain your hair health. However, if you want to ditch silicones, you can look for products that contain silicone alternatives.
Frequently Asked Questions
Is silicone good for natural hair?
Yes. Silicones can help reduce frizz in natural hair. However, it is best to use them sparingly.
2 Sources
The following two tabs change content below.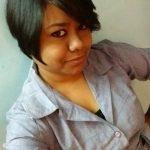 Ramona is a journalist-turned-content writer. She holds a Master's degree in English Literature and has been writing for the digital world for over five years. She specializes in writing for Skin Care. She has done a certificate course titled 'Dermatology: Trip To The Skin', offered by Novosibirsk State University. She believes that beauty begins with a good skin care regimen and is on a mission to eliminate all toxins from her routine. She helps and guides readers in selecting products and ingredients specific to their skin type/issue. When Ramona is not working, her books and passion for music, good food, and traveling keep her busy.