Is There Lead In Your Lipstick?
Lipstick is one of the most essential products for any woman. Makeup looks incomplete without lipstick. Even if we are going for a natural look with minimal makeup, a touch of colour on our lips makes our faces lively and attractive. But have you ever realized that every morning when you put on your favourite lipstick, it is actually bringing you one step closer to lead poisoning? Yes, you heard it right, lead poisoning. Recent research has revealed that high end drugstore brands use lead in lipstick.  Lead itself is a scary word. It is the kind of metal which is used for construction purposes and the idea of lead in lipstick is greatly unsettling to me. Lead poisoning can have serious health implication for adults and it is even worse for children.
Lead is not added to the lipstick as an ingredient. But it finds its way into the lipsticks through the cosmetic pigments! Many pigments used to produce yellows, reds, oranges and browns are made of synthetic iron oxides. Synthetic iron oxides are often derived from natural sources, so unintended ingredients, like lead, can and do appear in these pigments. Lead contributes to the actual colour of the cosmetic pigments. To imitate such gorgeous shades, some pigment producers may use ingredients that contain lead compounds. But lead is then removed before the pigments are sold to the cosmetics companies by an intensive wash. But unfortunately the entire lead compound does not get removed by washing because it gets extremely difficult to remove allowable parts per million which is 10 parts per million of lead.
The F.D.A refers to lead as an "impurity", but don't let the name fool you. The F.D.A considers small amount of lead in lipstick as permissible and safe, because lipstick, a product for topical use, is ingested only in small quantities, but doctors are of the view that even a small amount of lead can be harmful in the long run because it adds up over the time with regular usage.  Lead is neurotoxic, potentially creating problems in our nervous systems, cells, and bones.  There is no safe quantity when it comes to lead exposure. Even at low levels it has been linked to attention and learning problems, permanent brain damage and aggression. Too much lead can affect nearly every system of the body damaging the nervous, muscular and reproductive systems and can even leading to kidney failure. High doses can affect development and behavior and do serious damage even in extreme cases killing us. During pregnancy, lead exposure can cause developmental problems in fetus and put women at greater risk for miscarriage and infertility.
A recent study has revealed that more than 400 popular lipsticks are known to contain traces of lead in lipstick beyond the permissible limits, the average being 1.11 parts per million. This even includes the very famous Maybelline Color sensational Pink Petal containing the highest amount of all; 7.9 parts per million, more than 275 times the amount of lead than the least contaminated product, Wet and Wild Mega Mixers Balm. Five L'Oreal and Maybelline Lipsticks owned by L'Oreal USA were among the top 10 lead containing lipsticks.
Lipsticks do not require lead in their shades, it can be made easily without lead. Many companies claim that they need lead to create certain shades of colours, but it's not true. Some famous companies make lipsticks without using lead in them which even include vivid red shades. Even companies that produce lipstick with lead did have some lead free shades including Avon Ultra Color Rich Cherry Jubilee and The Body Shop Lip Color Garnet. Lead is not listed as an ingredient which makes it impossible for consumers to detect whether they are buying lead free lipsticks or lipsticks containing lead.
It's very difficult to find lead free lipstick in India as almost every brand uses lead in some amount to increase the pigments; long staying lipsticks supposedly have more lead content.
Lotus Herbals lipsticks claim to be vegetarian lipsticks and are paraben free so you can try out these lipsticks. Even The Body Shop and Avon produce some lead free lipsticks.
We all love to paint our lips red, but let's not paint our lips lead! I think cosmetic companies should stop risking their customers' health by including poisonous substances in their cosmetics. Lipsticks are supposed to be fun and frivolous which are used to enhance the beauty by making a women look more attractive. It is in no way supposed to kill us.
Recommended Articles:

The following two tabs change content below.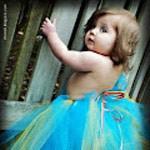 Latest posts by Arshi Ahmed (see all)